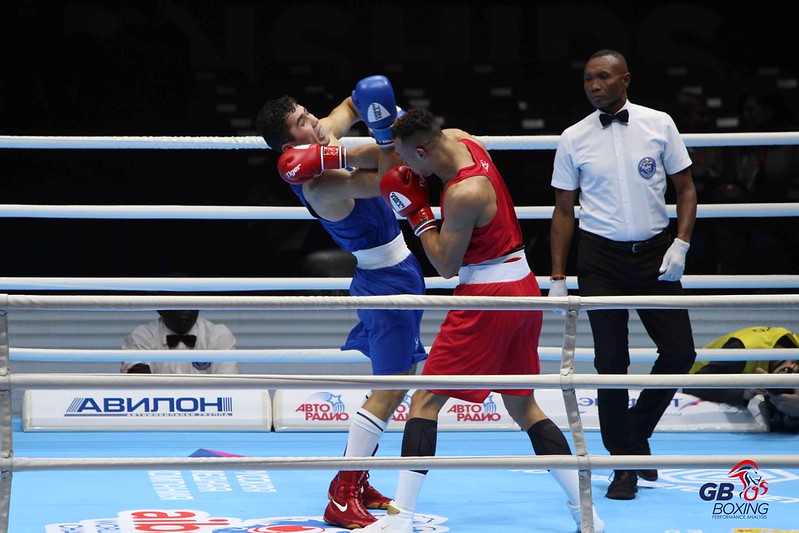 AIBA Men's World Championships 2021 dates confirmed, plus webinar details
May 11, 2021 | by Matt Halfpenny
The AIBA Men's World Boxing Championships 2021 will be held in Belgrade from 26th October to 6th November, it has been confirmed.
AIBA's flagship tournament will be a key milestone in the boxing calendar this year, with some of the best amateur boxers from around the world set to compete in the Serbian capital.
The delivery of the event will be overseen by the President of Serbia, Aleksandar Vučić, who is the Head of the Local Organising Committee (LOC).
AIBA President Umar Kremlev has called for boxing to continue developing despite the challenging situation with Covid-19.
He said: "We should be united like never before during these challenging times and give our athletes an opportunity to perform at the highest level.
"The AIBA Men's World Boxing Championships will show our determination to provide a platform for boxers all around the world to achieve their full potential.
"We have full confidence that the tournament will be conducted safely, given our successful implementation of COVID-19 counter measures throughout this year.
"The progress AIBA has and will continue to make from a reform perspective will be evident at the World Championships. We are placing significant emphasis on improving the transparency of our sport, as well as our governance.
"We have already implemented open scoring after each round and this is only the beginning. We will transform our rules for the benefit of boxers, as well as to make things clearer for spectators. The World Championships will be a real celebration of the sport of boxing."
The previous edition of the AIBA Men's World Boxing Championships was hosted by Ekaterinburg, Russia in 2019, where England claimed three medals in the shape of Pat McCormack (silver) and Peter McGrail and Ben Whittaker (bronze, the latter pictured above).
Meanwhile, AIBA has announced details of its educational webinar series in partnership with the International Testing Agency (ITA).
The interactive sessions aim to guide, educate and inform – helping participants keep on top anti-doping responsibilities.
The schedule for the session can be found below:
Webinar Theme
Date & Time
Registration Link
1.      Introduction to anti-doping

Overview of the system, rights and responsibilities, ADRVs

26th May, 2pm CET
https://zoom.us/webinar/register/WN_0DNnufKqRq2DB1ADGn9l7g
2.      The Doping Control Process

Includes testing procedures (urine and blood) and ABP

2nd June, 2pm CET
https://zoom.us/webinar/register/WN_mVxy1S3pQ56QE7ov5n5lsA
3.      Medications, Supplements, Prohibited List and TUEs

Includes the Principle of Strict Liability

9th June, 2pm CET
https://zoom.us/webinar/register/WN_qYcysRB_RRSO9pbrUfd5wQ
4.      Principles and Values of Clean Sport

Includes sanctions, consequences and speaking up

16th June, 2pm CET
https://zoom.us/webinar/register/WN_tv5DeT7aTrmWJ8B60LEpAQ
5.      Out-of-Competition Testing

Includes requirements of RTP/TP, whereabouts, use of ADAMS

23rd June, 2pm CET
https://zoom.us/webinar/register/WN_Abq6acWfRUCQ3-_nXt6xTg
Important Information
All webinars will take place from 2pm to 3pm CET.
Each link contains a description of the session. Note that it is important that participants sign up for each session using the links above as they are stand-alone webinars.
Any questions about the webinar series can be directed to education@ita.sport
Program Evaluation
Programme completion certificates will be offered to all athletes and athlete support personnel who attend all five webinars.
Attendance will be tracked – with participants reminded to use the same email address each time they register for a webinar.