This page gives members and regions  the opportunity to celebrate the life of a member who has passed away.
Any member wishing for a tribute to appear on the England Boxing website should use the below form and submit the details to their Regional Secretary.
Tributes are listed by year, but do not cover all those involved boxing who have passed away, only those for which details have been submitted.
Tributes 2020
Tina Davis
Tina began her time in boxing almost 40 years ago, helping out at the Chelmsford club which was then housed in an old shed-like building.
Seeing the poor state of the club premises, she began a campaign with her husband Peter, and the Essex Boys Clubs, to raise the funds needed to build a modern new gym and meeting facility.
This was eventually built in Rectory Lane, Chelmsford and is still used today for the benefit of the young people of the City.
She was the club secretary and club competition secretary for many years, helping to organise and match many successful charity shows in particular at the Heybridge Moat House Hotel in Ingatestone where the ham salads she provided for visiting clubs were well know in the area.
Tina also filled the role of Essex county secretary for a time, representing the county at Eastern Counties meetings and was an active boxing official in the Essex area.
Tina passed away on 7th February 2020 and her funeral will take place on Tuesday 3rd March at 2.30pm at Little Waltham Church, CM3 3IJ
All members of amateur boxing clubs are welcome to attend. Any floral tributes should be sent to: T. Pennack and Sons, 1-3 Maldon Road, Chelmsford, CM2 7DW.
Ronnie Rowe
England Boxing was sad to learn of the passing of Ronnie Rowe MBE in January 2020.
Coaching in both amateur and professional boxing, he helped establish north-east club Birtley ABC as one of the best amateur clubs in the country.
"He was a great friend and top coach and it was my honour to work with Ronnie at Birtley for over 25 years," said Richie Boyle senior on Facebook.
"He wasn't just a coach, he was a mentor and second father to many young boxers, not only in the gym, but also in life.
"He made life better for hundreds of young people. We had some brilliant trips away, making lasting memories.
"He will be remembered and missed by many and I wouldn't be doing what I do now but for Ronnie.
"A gentleman and a legend, out thoughts are with his family. Heaven has gained a top coach."
Image by Steven White, imagesbysw.com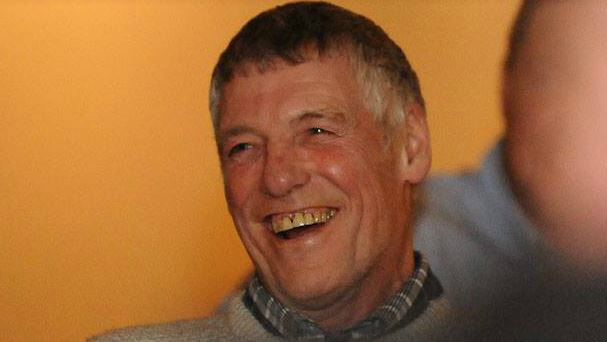 Tributes 2019
Ramaz Hameed
Tyne, Tees and Wear Boxing Association official and PTSB coach Ramaz was 54 at the time he passed away in the hospice close to where he and his family lived.
He officiated as a Referee on the 16th September 2018 at the Brandon Boxing Club Show, but, sadly, this was to be his last appointment, alongside another referee and good friend Paul Allen.
The last contest Ramaz refereed was the contest between Callum Sweeney of Brandon Boxing Club and Daniel Stuart from Australia.
Travelling together by car, he apologised for his refereeing and told Paul he hadn't been feeling too good all day. That's the kind of man he was – thinking of his performance and not letting anyone down, especially the two boxers.
Ramaz's achievements in his time as an official were due to his 100% commitment to the sport that he dearly loved. He became a grade C Judge from in October 2008, progressed to a level B Judge by November 2011 then achieved his Major Panel Grade A judge qualification in March 2014.
It was also during this time he decided he also fancied doing some refereeing and decided to give it ago, becoming a Grade C Official referee in October 2013. He was so pleased with himself, having never set foot in the boxing ring to compete as a boxer.
He secured his Grade B in April 2016 and became known in the ring for his knowledge commitment & passion in sport, going on to secure Major Panel Grade A Referee status in November 2016.
In all, Ramaz fulfilled more than 370 appointments from club shows at grass roots level to representing England at international level.
He refereed and judged at England Boxing Schools, Junior, Youth and Development Championships, NABGCs at Class A, B, C and D,  Box Cups and Elite boxing, both male and female at national and international competitions at home and abroad.
Ramaz's next step would have been to become an AIBA official, and to to reach this level would have been his dream.
In hospital, he fought hard against his illness and received a host of well wishes from around the country, as well as a visit from Chris Eubank and an email from the wife of the late Muhammad Ali, which was followed by a plaque in the Muhammad Ali Museum as a tribute to his services to boxing.
Ramaz underwent a major 12 hour operation and was then in intensive care for two weeks, but after a big battle to recover, all looking good.
However, after an eight-month fight, his body could take no more and he sadly passed away on 10th May with his family by his side.
RIP Ramaz – gone, but never forgotten.
John Lee

John Lee sadly passed away when officiating at the regional rounds of the England Boxing National Schools Championships 2019.
He became part of the Yorkshire ABA in the 1980s. He was a very dedicated and hard-working member and official for the region, with nothing ever too much trouble.
In his role of supervisor, he attended all the shows he was appointed to in the South Yorkshire area and would often travel to other areas of the region and other associations to help out when needed. John was also a regular face at championships and was a very welcoming man respected by his fellow officials, the club coaches and the boxers.
John was a member of the Yorkshire executive committee for many years, also holding the post of regional appointment secretary, a role in which he took great pride in.
John never had a wrong word for anyone, he loved boxing, inspired others and gave so much to the sport. Though he will be sadly missed, he will always be ringside with everyone in Yorkshire.
As a mark of respect for his contribution, 10 bells were rung in his memory on semi-finals day of the England Boxing National Schools Championships 2019 at K2 Crawley.
Jim McCarthy
Jim McCarthy, a previous ABA General Manager and Life Vice President, passed away on Saturday 26th January at the age of 81.
He had been totally involved in amateur boxing at all levels for over 60 years, starting out when his father was instrumental in opening the Westree Amateur Boxing Club in Maidstone.
Jim served the sport in every capacity as trainer, judge, referee, OIC, time keeper, President at Kent and Southern Counties level, team manager at county and national level and general manager of the ABA around 2001.
His life and his passion was amateur boxing.
Terry Giles
One of the country's longest-serving judges, Terry Giles, was approaching his 86th birthday, when he passed away in August 2019.
Serving as a judge on the amateur boxing circuit up until very recently in London, he covered every domestic championship staged for nearly 58 years – most of them with his beloved Dagenham Amateur Boxing Club.
Among those he has seen at close quarters who have gone on to compete at the highest level are Charlie Magri, Henry Akinwande, John H Stracey, Alan Minter and Nigel Benn.
Tom Lowe
Tom Lowe of Tom Lowe ABC, Staffordshire and the Midland Counties, finally lost his battle against illness in June 2019.
Tom was 54 years of age and was Head Coach and matchmaker for the club since its concept in the 1990s. Condolences go to his immediate family who all played an integral part of the club and to all that have been connected with Tom Lowe ABC, as he regarded them all as part of his greater family.
Tom was extremely well respected and it will be a great loss not only to boxing but to the community as a whole.
Tenny Turner
Well-known and highly-respected boxing coach Tenny Turner passed away in September 2019, aged 53.
He formed and was Head Coach at Southern Counties club Turner's Boxing Academy in Camberley.
Prior to that, Tenny competed as an amateur for Basingstoke ABC, boxing in the 1980s along with the likes of Stuart Gill (Regional Registrar for the Southern Counties), Peter Hopcraft (Crawley ABC coach) and Mick Driscoll (England Performance Coach).
Tenny is pictured in the corner of Ben Litwin, a finalist at this year's England Boxing National Amateur Championships.
"He was a genuinely brilliant coach who could always be trusted," said Gill.
"I've spoken to so many coaches and people about Tenny today, and everybody has said the exact same thing – he will be sorely missed. RIP Tenny.
Southern Counties Club Support Officer, Avoen Perryman, said: "He was truly a very happy and well-respected coach who could light up the room with his smile."
Tributes 2018
Brendan Ingle
It is with great sadness that we share the news of the passing of boxing trainer Brendan Ingle.
Ingle was made an MBE in 1998 for his services and contributions to British boxing and his work with young people in the Sheffield area.
Having moved to South Yorkshire from Ireland aged 18, he fought as a professional middleweight in his mid-20s, and at his pinnacle was ranked as the number eight fighter in the UK.
Read the full tribute on the BBC website here.
Johnny Caiger 
We're sad to share the news of the passing of Johnny Caiger.
Johnny Caiger was a Light Middleweight ABA champion, a few times over, and then in the army representing England at the Commonwealth & Empire Games gaining a bronze medal. He then continued to represent England for the army team.  He later turned pro as one of the first crop of the Terry Lawless fighters.
For years he worked tirelessly as the trainer for Fairburn House Boys Club in Canning Town (training the first Super Heavy Weight Adrian Elliot among others). Johnny also worked with the England squad training youngsters for medal success.
Over the last few years, he was more actively engaged in another more genteel sport, crown green bowls, where he excelled at this too, winning various singles and doubles championships.
There will be a memorial celebration for Johnny Caiger in Weymouth on April 8th which would have been his birthday.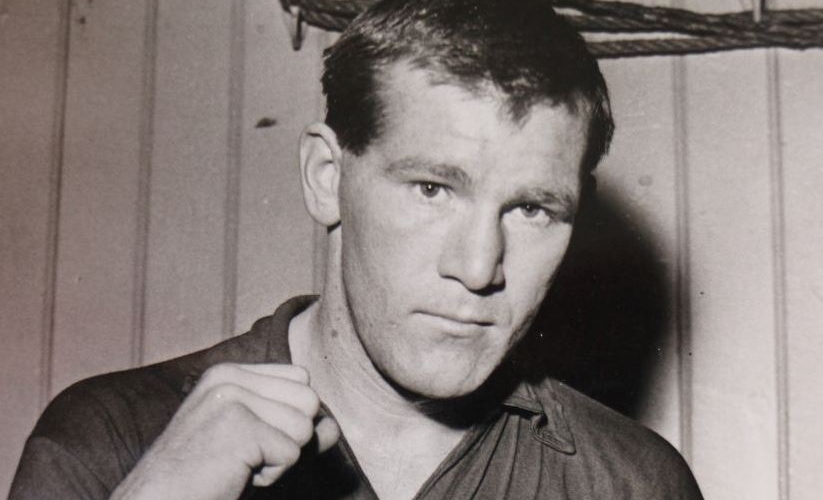 Tributes 2017
John Ball
It is with great sadness that we have to report the death of John. Having been involved in our sport for more than 70 years, he was a dedicated member of ABAE.
Over the years, he has served as a director of the ABAE and was a member of the ABAE council. He held the positions of Secretary of the R&J's Commission and then as Chairman of the R&J's Commission. He was also a Life Vice President of ABAE. He served on association committees over the years and his input was invaluable.
After many years as a referee/judge, locally, nationally and internationally, John was awarded the Olympic Games in Los Angeles USA in 1984. This was to be a highlight of his career in amateur boxing. In 2002, he was appointed as an adjudicator at the Commonwealth Games in Manchester.
John will be remembered fondly, and missed by all those who knew him.