This tributes page gives members and regions the opportunity to celebrate the life of a member who has passed away.
Any member wishing for a tribute to appear on the England Boxing website should use the below form and submit the details to their Regional Secretary.
Tributes are listed by year, but do not cover all those involved boxing who have passed away, only those for which details have been submitted.
Tributes 2023
Joe Lee and John Gray
Two longstanding coaches of Hastings West Hill Boxing Club sadly passed away within hours of each other during August.
Ex Hastings West Hill boxer and the first National Schoolboy champion at age 11, Joe Lee lost his battle with Motor Neurone Disease on August 11th. Over his 55 + years as a coach Joe trained, cornered and produced many champions and semi-finalists. Supporting the boxers inside and outside of th
e ring, always the most pleasant and quietly spoken man, Joe was able to get the best out of his boxers with his gentle manner.
Ex West Hill boxer John Gray passed away on the 12th of August to long standing health complications. After hanging up his gloves, John started coaching in 1964, John's ability to make all boxers feel at ease with his wit and humour made even the darkest depths of a boxer's time in the ring something to hold on to and gave them the drive to keep going. Always known as the heart of the West Hill, John's achievements saw him coaching many finalists and champions over his 55+ years as coach.
Both men, each with different qualities helped to put the Hastings West Hill Boxing Club on the map and helped so many boxers, inside and outside of the gym, both men who gave so much of their time for nothing in return other than the love of the sport and the club have left a huge hole that will never be filled, two men that will never be seen in this lifetime or club again.
Mick Taylor
England Boxing is saddened to learn of the death of Cambridge Police Boxing Club founder, Mick Taylor, who has passed away at the age of 78.
As we reflect on his remarkable journey, we celebrate not only his achievements in the sport but outside of it too and the legacy he has left behind.
Taylor spent 50 years being involved in voluntary amateur boxing and was also a former Cambridgeshire Police Officer for over 30 years. He is best known for saving numerous young people from a life of crime through the sport and initially began his Boxing Club for this very reason.
He started his career with Cambridgeshire Constabulary as a cadet in 1962 and retired as a DC in 1994.
He was an officer who covered the areas of Somersham and Ramsey before joining the bomb squad with the Metropolitan Police for three years and spent seven years with the Cambridgeshire bomb squad.
Taylor was also an advanced level 4 senior coach and was involved with the regional and national teams, it's to no surprise that many of his fighters went onto have successful professional careers.
Just last month, he was on the shortlist for an England Boxing Lifetime Achievement award and attended the ceremony in Sheffield.
Through his Boxing Club, he became a "father like figure" to many and helped to channel their energy into boxing.
The former officer also inspired PC Chris Baker, a safer schools officer in Peterborough, to start Peterborough Police Boxing Club in 2013.
A devastated Chris said: "Mick was like a dad to me and his death came as a massive blow. Mick's favourite saying was 'Drink in, brain's out', implying the issues caused by drinking alcohol.
"Mick was my mentor in life and was always there for me. He guided me through some very dark and tough times and chiselled me into the man I am today. Without Mick, I wouldn't be where I am today.
"I will continue his legacy and passion for diverting young people away from crime and disorder through boxing."
Mick sadly passed away at 6.15am on Wednesday 9th August surrounded by his wife and three daughters.
England Boxing would like to extend its heartfelt condolences to the Taylor family and friends during this difficult time. May he rest in peace.
A Just Giving page has also been set up by Mick's friends & family and they encourage donations to be made to the Stroke Association at Crematorium in his honour. Please click here to access the Facebook Group which incudes the link.
Tributes 2022
Mel Corrigan
England Boxing has been deeply saddened to learn of the death of Home Counties Medical Registrar Mel Corrigan.
A popular and well-known member of the amateur boxing community, he was a long-serving coach at Berinsfield ABC, in addition to his regional duties.
Corrigan was also a judge, often officiating alongside wife, Marge, including at National Championships.
The Oxfordshire club posted on Instagram: "No words can thank you enough for everything you have done! Changed lives, made champions. Changed lives and set up a legacy that we must continue with. Always in our thoughts Coach x."
Ben Stewart, who is now Army Boxing Performance Manager and a GB Boxing Performance Coach learned to box under Corrigan at Berinsfield and also starting his coaching journey there too.
"There's no doubt that I wouldn't be doing what I'm doing today if it wasn't for Mel taking me under his wing and keeping pushing me," he said.
"All I ever wanted to do was box or go into the military and, when I got injured, I couldn't do either. It was a tough time, but Mel kept me going and started me on my coaching journey when I was 19, and I spent 10 years with the club.
"I was about 14 when I started and it was quite a small gym then which we shared with the scouts, but he built it up alongside Marge. They made a great team.
"The two of them epitomised what boxing volunteers are like – they helped you in any way they could, not just in the boxing gym.
"There are thousands of young people who have gone through the gym under Mel, and are much the better for it. He was like a second father to me and there were other kids in the gym who didn't have the best of home lives and he was their father figure too.
"He was a larger-than-life character and was one of those people who could light up a room. You can see just how highly he was regarded my how many posts on social media have been put up since the news.
"I will be forever grateful to him and he will be sadly missed."
England Boxing Membership Services Manager, Lynette Mayo added: "Mel was a very well-respected of the boxing community and a good friend and listener.
"He took over the Home Counties registrar duties around 2015 or 2016 and worked very hard in that role.
"My favourite memory of him was when he first took over as registrar and I went down to his house to help train him.
"After a long, six-hour journey down and hitting lots of traffic, I arrived to find he and Marge had laid on cream cakes to cheer me up!"
Ken Dry
England Boxing is saddened to learn of the death of boxer and international referee, Ken Dry, at the age of 87.
Dry was one of the finest featherweight post-war boxers to grace the amateur scene, with just 14 defeats in 218 bouts, and after a glittering career in the ring, he went on to become a renowned international referee.
It is ironic that Dry came to the sport almost by accident.  As a bored 11-year-old from Hessle Road, and a pupil at Westbourne Street Boys' School, he joined Hull Boys' Club in 1945.
He was in good company, joining at the same time as Johnnie Whitely who became an international rugby league player, and Tommy Sutton who went onto play for Hull FC.
Ken joined the junior boxing team and remembers how his mother used to complain about his vest being covered in blood – until he reassured her that it wasn't his!
He soon showed promise in the ring, winning the local schoolboy championships in 1948 and then a string of NABC titles.
In 1950, Ken went down to London's Wembley Arena to fight in the Junior Amateur Boxing Association's Championship of Great Britain.
The bout which he won was fought in front of thousands of spectators, one of the early sporting events to be broadcast live on BBC television.
Not many people had televisions then, but when Ken, who had recently started working for Kingston-upon-Hull Telephone Corporation, went into work the next day, his boss had watched it, and commented on his 'smashing performance'.
Although he never won a Senior ABA Championship, he reached the final twice, in 1956 and 1957.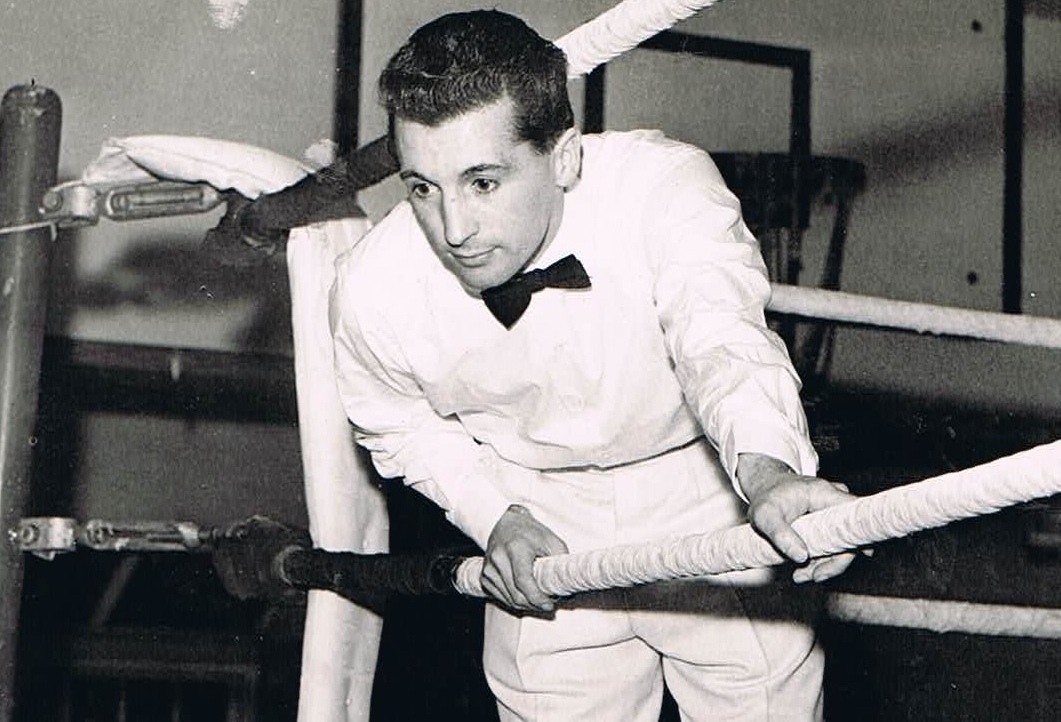 Still in his early 20s, Ken turned to refereeing and quickly earned a reputation for being 'tough but fair'.  He was first asked to join the European Panel of Referees, and then, in 1977, he joined the World Panel, which consisted of just 12 referees.
He travelled the world, refereeing throughout Europe and beyond.  In 1990 he went to New Zealand for the Commonwealth Games, and the following year, he went to Peru for the World Championships.
One of the highlights of Ken's career was when he met heavyweight boxer, Muhammad Ali, who allegedly said to him, 'By God, you're a strict referee, you are!  I don't think we'll have you!'
Ken's motto in life was always, 'Play the Game', words which were painted on a wall at Hull Boys' Club which opened in 1902, and eventually closed its doors in 2015.
There is no doubt that during that time, it would have helped thousands of lads and men to do just that.
Ken died peacefully at 11.45 pm on Friday 14th January.  He is survived by his wife, Lesley, and two sons, Jeremy and Timothy, and five grandsons.
Our thanks got to Jeremy Dry for providing the tribute.
Tributes 2021
William Gordon MBE
England Boxing has been sad to learn of the passing of Amateur Boxing Association council member William Gordon on 17th August at the age of 90.
Awarded an MBE for Services to Sport in the Queen's Birthday Honours List of 1982, he was also an England selector and team manager and it is understood he took the Great Britain team to the 1980 Moscow Olympics, where Tony Willis brought home a bronze medal.
He led the England at the ninth Acropolis Cup in Greece where they won four golds, one silver and one bronze to finish as the most successful nation of the 11 taking part.
Sqn Ldr Gordon was also secretary of the RAF and Combined Services Boxing Association.
"Giving service to the ABA was one of my father's biggest passions and gave him much joy," said daughter Alison Rayner.
"Coming from very humble origins in Gateshead, he really appreciated the opportunities it (boxing) gave young people who came from difficult beginnings in life."
Originally a talented footballer who played for Leeds United Juniors, he also represented Northumberland and Durham at athletics.
When he joined the RAF, he travelled all over the world with the Combined Services Football Team and then became involved in Combined Services Boxing, becoming a referee and judge and then finally a selector for the England Boxing Team.
Gordon was a very gifted and entertaining after-dinner speaker and was extremely popular at boxing dinner events.
Granville Williams
England Boxing has been said to learn of the passing of long-serving Miguel's ABC coach Granville Williams.
He served the London region club devotedly and was a popular figure on the amateur boxing circuit, both in the captial and beyond.
A tribute on the Miguel's Facebook page said: "It is with great sadness to announce the passing of our beloved amateur coach Granville.
"He has been at Miguel's for 25-plus years and has been an incredible role model/coach to many over the years.
"Our hearts go out to his family during this very difficult time. Granville will be incredibly missed and will always remain a part of our Miguel's family."
In a series of posts on his Instagram account, Kheron Gilpin, who won the England Boxing National Amateur Championships in 2019 at Under 86kg, paid an emotional tribute.
"Coach G gave me more time in the gym than my biological father gave me in my entire life," he said.
"This man created champions… every coach is an unsung hero. He was there for 26 of my 31 bouts. Love you coach, glad I got to tell you that before this day.
"So many have lost someone in our corner. Coach G lived a life dedicated to inspiring the youth, encouraging a healthy lifestyle, being there for us all week in, week out for the last 30 years. That's a life of service.
"Looking back at pics, I realise that coach was always there by my side. You said it was mine and I went for it and got it (the national title). And I'm going for everything else we spoke about.
"Thank you for being there through all my battles. Thank you for helping me discover myself."
London Boxing added: "He was a very warm and friendly person. Granville will be greatly missed on the amateur boxing circuit.
England Boxing would like to extend its condolences to Granville's family and friends at this said time. May he rest in peace.
Frank Varey
England Boxing has been saddened to learn of the death of talented and popular England Talent Pathway boxer Frank Varey at the age of 16.
Tributes have poured in for the Sharpstyle boxer, who represented England at the European Junior Championships 2019 in Galati, Romania and won several National Championships titles.
He was due to attend the Youth European Championships 2021 Selection Camp in August and had been a semi-finalist at the England Boxing National Junior Championships 2020 before it was cut short due to the onset of the Coronavirus Pandemic.
England Boxing Chief Executive Officer, Gethin Jenkins, said: "England Boxing has been devastated to hear the news of Frank's death, with our coaches, in particular, having got to know him very well during his boxing development.
"He was a very talented boxer, multiple National Champion and a member of our England set-up and Talent Pathway, proudly representing his country in the 2019 Euros. Although young, he had clearly demonstrated much promise.
"He was also a very popular character with his fellow boxers and those who coached him, bringing a sense of fun to everything he did. He will leave a huge gap in people's lives."
England Talent coach John Stubbs said: "Frank was a larger than life character. I've never met anyone that could lose a hotel key 27 times in the first two days of the trip, or anyone with the pre-bout ritual he had.
"No boy should lose their life at 16. This is a sad day for the boxing community and my thoughts are with big Frank and the family."
Fellow England Talent coach Shiney Singh added: "Absolutely heartbroken even writing this. The absolute bundle of life Frank Varey taken from us.
"Only yesterday he was in the gym looking a million dollars and there was no doubt in my mind that he was going to smash the Euro selections. He was the life of the gym and lit up the room.
"There was no doubt in my mind he was going to do great things and in such a small amount of time he made made such a big impact and will be greatly missed."
Professional world heavyweight champion Tyson Fury said: "RIP Frank. Was a future world champ."
Wearmouth Boxing Club said: "We are sending our sincerest condolences to the Varey family, friends and all at Sharpstyle for their loss of a fine young man and a very talented boxer."
England Boxing send heartfelt condolences to all Frank's family and friends at this difficult time. May he rest in peace.
Mike Andrews
Mike was a devoted coach a Sturminster Newton ABC.
A statement on the club's Facebook Page read: "It's with great sadness and a heavy heart that we announce the passing of our Coach Mike Andrews who lost his battle with cancer.
"Mike has been with us for the last four years. He was a great character and great to have around the gym.
"An old-school boxer who boxed for many years down in Devon, our thoughts are with his family at this very sad time.
"From us all at Sturminster Newton Boxing Club, RIP Mike."
Norman Anderson
Norman was a long-serving and well-respected coach at Anderson's Boxing Gym, Northfield, Birmingham.
One of boxing's most popular figures over the past 40 years and more, he has been an ever-present on the Midlands Amateur Boxing scene for decades.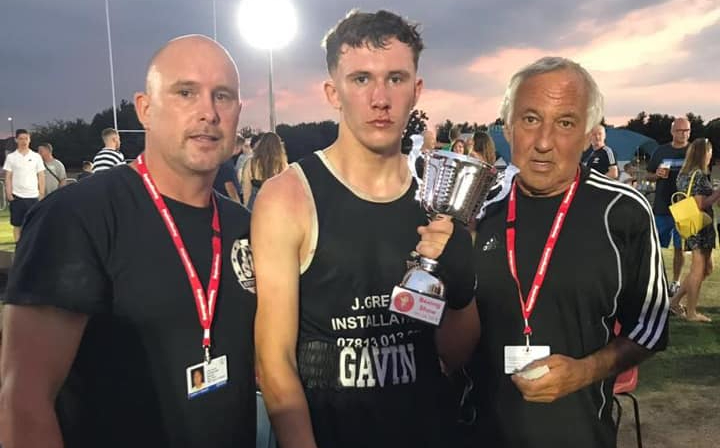 Our thoughts and prayers are with his wife Bridget, sons Lee and Scott, and all his family and friends.
Midlands Club Support Officer, Mick Maguire, said: "Norman will be greatly missed and always remembered by everyone in the sport of boxing.
"I boxed during the late 1980s for Norman at the then-called Rubery ABC (now Anderson's gym). He always had the time to talk to us boxers and listen to any issues we were having in life, and he was constantly pushing us towards not only being the best boxers we could be, but also to be the best people we could be, and to achieve our very best in life.
"When I stopped competing I joined the Rubery coaching team alongside Norman in 1989 and, over many years, Norman guided my development to the point where I was ready to run my own club.
"I will be forever grateful for the advice and support that he gave to me and countless others over all his years in the sport."
Norman is pictured right with Anderson's current Head Coach Jason Gavin (left), whom he trained, and Jason's son Billy Gavin (centre).
Harry Pritchard
Harry was the founder member of the Sharleston ABC (Normanton West Yorkshire) and was also the Hon Sec, Coach, Matchmaker, and Treasurer for the Yorkshire Region.
Mick Rowe, Yorkshire Association Chairman, wrote: "Harry was Treasurer for at least 20 years and Judge and Supervisor for many years, as well as Team Manager for Inter Association matches.
"He was the England Team Manager on many occasions and was extremely popular with the members of the Team.
"Harry had many friends all over the country. One in particular was Tony Burns the renowned Coach of the Repton Club.
"On a personal level was Harry an accomplished "club turn" with an excellent singing voice.
"A true gentleman, quiet and unassuming, he always willing to help with any task in and out of the sport. Harry suffered from 'Parkinson's' for many years but never complained. He will be sadly missed by all who knew him."
Tommy Devanny, Yorkshire Welfare Officer said Harry was his long-time mentor and great friend, working side by side at countless shows supporting Yorkshire boxing.
Harry worked as OIC and judge and was always great company.
Phil Sellars, of Burmontofts ABC, said Harry was 'a true gentleman and great ambassador for the sport and the Yorkshire Association who will be sadly missed'.
Rowe, added; "When I first started officiating, it was Harry who took me under his wing like he had done with countless others.
"He would guide us on our journey in a way only Harry could do. He became a great friend who always had a smile and would advise whenever needed.
"He loved Yorkshire and the boxing and I always looked forward to him visiting our club on show nights where he would always compliment Mom on the judge's food being served.
"I, like everyone, will sadly miss the great, kind man and our thoughts are with wife Margaret and the family."
Mark Curtis
Mark, who was aged 17, was a popular regular at The Academy Boxing Club (formerly Moor Lane) in Spelthorne, sadly died after suffering serious injuries in a road traffic accident on Sunday 21st February.
After being airlifted to hospital, he was placed in a coma, but sadly passed away on Wednesday evening.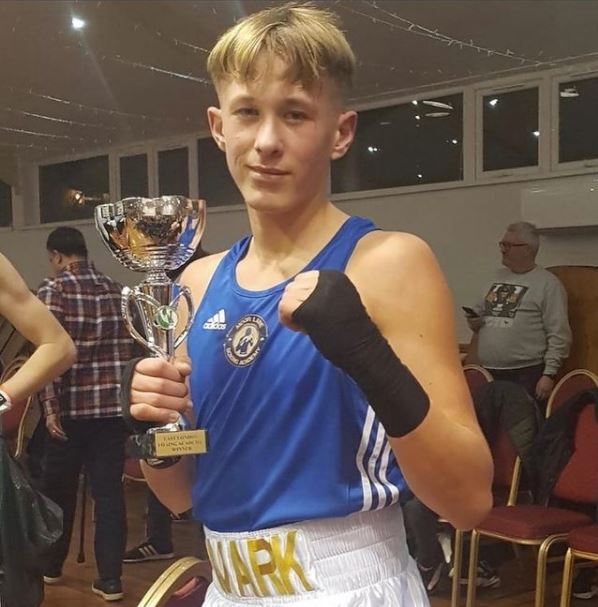 In paying tribute to him, the club's Head Coach, Gary Dawson, said he was 'the most polite, friendly well respected young man that ever walked into our gym.
He added:  "Mark had been with us at the academy for five or six years and although a late bloomer, we all had great expectations for him.
"He was so dedicated and extremely talented. Mark was a ray of sunshine in the gym, always on time and always putting in the work.
"HIs style was one that would have earned him many titles… but tragically his life has been cut short in a horrific accident, along with his good friend Charlie.
"Both boys were friends with everyone at the Academy and will be hugely missed by all of us. We will always remember these boys and Mark's name will always be heard at our club."
Gordon Grant
Gordon was a former  coach at Cambridgeshire Police ABC.
A Facebook message from Peterborough Police's Chris Baker read: "Another sad day for amateur boxing, with one of my first coaches at Cambs Police ABC Gordon Grant passing away this morning.
"Gordon was always a fantastic mentor and coach and he continued to fight till the end. He is pictured with grandson, schoolboy and tri-nation champion Ryan Adair.
"Gordon travelled with me and my Dad all over the country to most of my fights. You will be truly be missed by all that knew you coach. RIP."
Danny De Ath, who boxed under Gordon, added: "Absolutely gutted, he was a fighter till the end.
"He was an absolute inspiration and were very lucky to have had him as a coach and mentor. Rest in peace."
Michael Robinson
Michael 'Micky' Robinson (pictured below) coached at the Plains Farm ABC in Sunderland, having taken over the running of the club 12 years ago.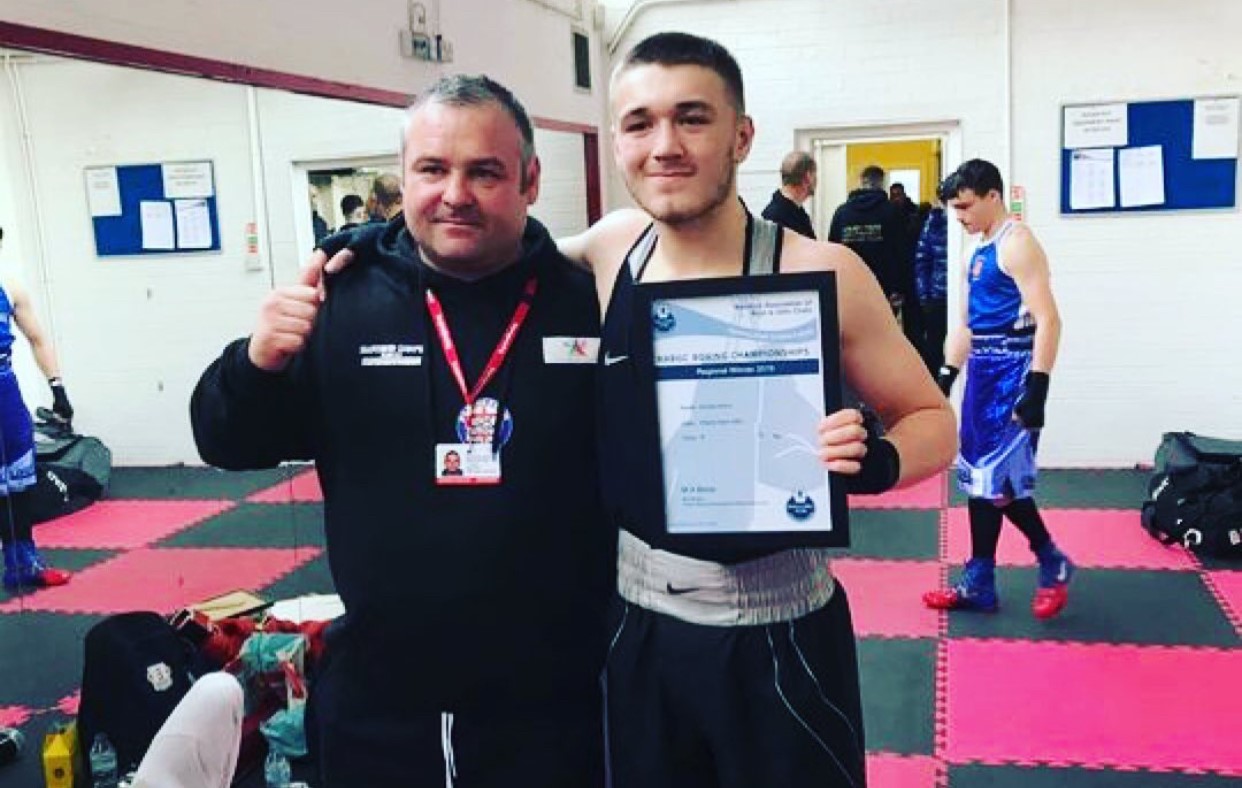 He has previously been a successful amateur boxing, winning a number of titles, before deciding to pass on his knowledge by coaching the next generation.
A tribute from Michael Ross read: "Michael will be a massive miss to his family, friends and everyone who is involved or ever was involved with Plains Farm ABC.
"Even in death you are still loved and forever will be. You had a heart of gold. If the world wasn't bright, he was the type of person who would sit with you in the dark, and I am so sorry that you are gone.
"I, like many, have shared many adventures with you. You have touched the hearts of so many who owe you a lifetime of gratitude."
Andy Watkins
Andy was a much-loved coach at Aylesbury Boxing Club, with the club fondly remembering his 'selfless contribution to grass roots sport'.
A statement for the club read: "Long-time Aylesbury Boxing coach Andy Watkins has passed away after a courageous battle with a longstanding illness. Andy was a coach, friend, teacher and confidant to all at the club.
"Andy was also the Home Counties medical registrar for some time. Andy would work into the night ensuring cards were signed and sent out, sometimes at very short notice. Much of the time at shows would be spent shaking hands and handing out cards.
"His calm coaching style produced a number of home counties champions, Haringey Cup winners and National Finalists.
"Andy's legacy will live on as we remember his selfless contribution to grass roots sport. We extend our deepest sympathies to the family. We will remember you and so will the countless kids, men and women you have coached and cornered."

Garry Winning
Garry was a popular East Midlands coach and was Clifton ABC Head Coach.
A Facebook post from fellow Nottingham club Phoenix ABC said: "We at the club are very sad to hear of the passing of Garry Winning of Clifton ABC.
"Garry was a big character in boxing around Nottingham and the East Midlands as well as a very-highly respected coach.
"Garry has always been a very close friend of Phoenix ABC and was always really friendly and supportive, as well bringing his well-known sense of humour.
"We would like to send our thoughts and prays to Garry friends and family as well as everyone at Clifton. Garry, you were one in a million. May you rest in peace."
A post from the East Midlands Regional Association said: "Garry made an impact on us all and will be deeply missed. Our sincerest condolences go out to Garry's family and all at Clifton ABC at this very sad time."
Mansfield's Quarry Lane Boxing Club, said: "So sorry to hear of the passing of Clifton ABC Head Coach Garry Winning. A great coach and true gentleman. Our condolences to Garry's family and friends, from everyone at QLBC."
And boxer Finbar Bryson added: "Suffice to Say more than a little numb after the news.
"You'll be hugely missed 'Skin'. Great coach and guy. I'll always respect you for your tireless work for the club, the kids and the craft."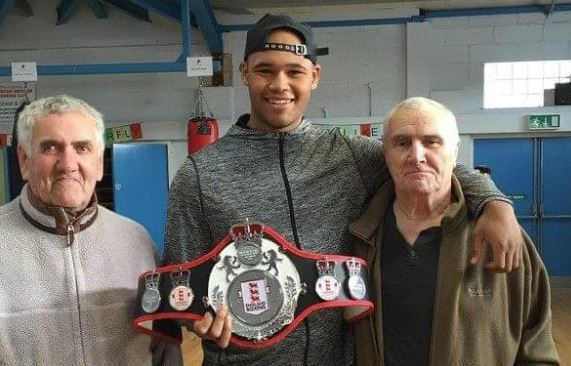 Peter Holmes
Peter served Burton ABC in Staffordshire for more than 50 years.
A post on the Staffordshire Amateur Boxing Association Facebook page read: "It is with great regret that we have to report the passing of much respected Boxing Coach Pete Holmes who has dedicated his life to Staffordshire Boxing Club Burton ABC, and over the years produced many champions from the gym in Burton-on-Trent.
"Pete can be seen to the right of the picture with GB Boxer Frazer Clarke and lifelong close friend and Staffordshire stalwart official and boxing coach Tom Biccle. RIP, Pete."

Charlie Lawson
Halstead and Essex University Boxing Club has been sad to lose coach Charlie.
A post on its Facebook page read: "It is with extreme sadness that we have to report the passing of Club Coach Charlie Lawson early this morning.
"Charlie was a former Army boxer and coach at Sudbury before joining us here at Halstead. Our thoughts are with his three boxing Sons Jordan, Zak and Mitch. Rest in peace Charlie."
England Boxing would like to extend its condolences to the family and friends of both men.
Tony Burns
At his beloved Repton Boxing Club, Tony coached a host of Olympains and world champions, including the likes of Audley Harrison and John H. Stracey, to success on the domestic and international stage.
Born in Wales, he boxed as an amateur for Repton and Fitzroy Lodge before moving into coaching at the Bethnal Green club, devoting 45 years of his life to boxer development there.
It is estimated he helped nurture 300 boxers who went on to win national titles, while 10 went on to compete at the Olympics.
He was awarded his MBE in 2009 for his services to amateur boxing.
Boxing coach, journalist and author Ben Doughty said: "I've just heard that the incomparable Tony Burns – legendary guru of Repton Boxing Club – has passed away.
"Few men in my lifetime had the kind of impact on me that 'Burnsy' certainly did. It's a massive loss."
London Boxing added: "'Burnsy' boxed as an Amateur for Repton, Fitzroy Lodge and internationally for Wales.
"He was a very successful coach and was often compared to the likes of Sir Alex Ferguson of Manchester United FC with the amount of success nationally and internationally he was achieving at Repton."
England Boxing director, Gio Brugnoli, said: "Tony was Repton Boxing, and was a terrific bloke with more champions than I have fingers and toes.
He travelled all over to support his lads when they boxed for England and I would bump into him. He had huge respect for anyone and everyone in boxing and never forgot a face.
"He was a gentleman and everyone loved Tony. He was a great man who will be missed by many."
Boxing promoter Eddie Hearn said: "Tony devoted his life to the sport and the development of the younger generation within the community. He saved many lives and was loved by many."
Listen to Tony talk about his time in amateur boxing in interview with Ben Doughty by clicking here.
Richard Walker
One of the original founder members of the Chesterfield ABC, Richard had been a coach there for over 45 years.
Chesterfield ABC Chairman, Dean Smith, said: "I will not be on my own to express what a special man Richard was.
"Many saw him as a father figure, (who instilled) discipline, respect, confidence, morals and gave them a sense of direction at a time when they needed it the most. It was all done on a voluntary basis for the sport, club and people that he loved, asking for nothing in return.
"Wherever we travelled in the country, clubs, coaches, boxers – the whole boxing fraternity – knew Richard Walker.
"He never asked for anything, but what he has accumulated is generations of people that will be forever in his debt.
I speak on behalf of all the club coaches, boxers past and present in saying this. Special man, special coach, special friend. Rest in Peace Richard, you will never be forgotten."
A Facebook post from the East Midlands Region added: "Richard was a true stalwart of the boxing community and will be hugely missed."
Iain James
Iain, of Dorset, was a permanent fixture both in the region and nationally.
A judge and supervisor, was known for his integrity and gentlemanly nature in everything he did.
His early interest in boxing came at a fairground booth before he became a coach in the early 80s, starting at Purbeck ABC.
Due to personal reasons he gave up for a few years, but then became an official in 2005 with Weymouth ABC.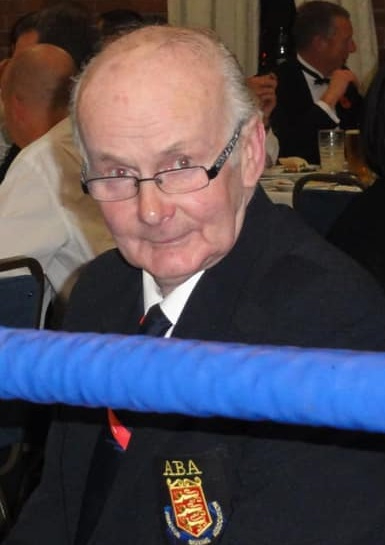 Regional secretary Mike Hemming said: "We have sadly lost one of the remaining true gentlemen of amateur boxing.
"He has been an absolute stalwart of boxing in Dorset and the Western Counties, a nicer man would be difficult to find. A fair, decent, hardworking and honest man, I have never heard a bad word spoken about him."
Iain's mark has been left on the sport in the shape of a host of family members who are involved amateur boxing.
Grandson Iain Weaver was a 2010 European silver and Commonwealth Games gold medallist and is now a professional, grandson Iain Weaver, while daughter Jean is a long-serving official and son-in-law Jay coach of Ferndown ABC.
Daughter Mary is also a judge and referee, whilst granddaughter Izzy is planning to follow in mum and grandad's footsteps by becoming an official.
Such was Iain's dedication, he was still officiating and attending Western Counties meetings in his wheelchair and clad in an oxygen mask, still enjoying a joke and relishing every moment of the sport he loved.
Alan Brightman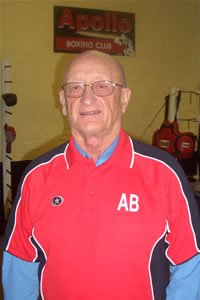 Western Counties' Alan, of Devon, was a regional coach educator, regional coach and England coach.
He started aged nine and, while serving with the RAF, won the Nato Forces Championship in 1956 and 1957.
Alan became an advanced coach with Torbay ABC, Newton Abbot, Apollo and later Mayflower.
He coached Keith Brooking, now an AIBA official, in 200 contests and to international level.
Keith said: "Without Alan's skill and encouragement, I wouldn't have boxed for England. I have so much respect and thanks.'
The Nicette family were also coached by Alan, with Mark was an international and brother George a national champion and England representative. Guy, Ralph, and Richard all boxed at a high level thanks to his teaching and years of dedication.
Alan assisted with the 1980 Olympic squad and was particularly proud of assisting helping the team members from the Western Counties, Peter Hanlon and Nick Wilshire.
Ray Scott
Long-standing Newbiggin Boxing Club coach and well-known North East official Ray was a hugely popular figure in the North East and beyond.
As Head Coach of the Northumberland club he had a significant role in the development of many national champions, including international medal winners such as Alex Brown and Courtney Scott.
He was also an excellent, well-respected referee, mentoring the likes of Danny McFarlane, Paul Allen and Ron Kearney, and served as Tyne, Tees and Wear Association Secretary for a time.
Sons Paul and Keith also went on to be successful boxers, along with grandson Lewis.
"I knew Ray from the 1980s and he gave passionately to boxing throughout the time that I knew him… he will be a big loss to the sport, " said the current Tyne, Tees and Wear Association Secretary, Phil Hattan.
"He was known as 'Mr Boxing' by many in our area and was well known to so many of the clubs across the different roles he had.
"He was an outstanding referee and coach and a lot of people learned so much from him, myself included."
Having previously coached at Blyth Boxing Club, he later joined Newbiggin Dolphin ABC, which became Newbiggin Boxing Club.
Scott was instrumental in helping the club secure its current premises, which they moved to four years ago.
Hattan added: "Whatever he did in boxing, he gave it 100% commitment and he was very forthright – if people needed telling, then he would tell them.
"But he was also a genuinely nice man who had a positive influence on many people."
Tributes 2020
Tina Davis
Tina began her time in boxing almost 40 years ago, helping out at the Chelmsford club which was then housed in an old shed-like building.
Seeing the poor state of the club premises, she began a campaign with her husband Peter, and the Essex Boys Clubs, to raise the funds needed to build a modern new gym and meeting facility.
This was eventually built in Rectory Lane, Chelmsford and is still used today for the benefit of the young people of the City.
She was the club secretary and club competition secretary for many years, helping to organise and match many successful charity shows in particular at the Heybridge Moat House Hotel in Ingatestone where the ham salads she provided for visiting clubs were well know in the area.
Tina also filled the role of Essex county secretary for a time, representing the county at Eastern Counties meetings and was an active boxing official in the Essex area.
Tina passed away on 7th February 2020 and her funeral will take place on Tuesday 3rd March at 2.30pm at Little Waltham Church, CM3 3IJ
All members of amateur boxing clubs are welcome to attend. Any floral tributes should be sent to: T. Pennack and Sons, 1-3 Maldon Road, Chelmsford, CM2 7DW.
Ronnie Rowe
England Boxing was sad to learn of the passing of Ronnie Rowe MBE in January 2020.
Coaching in both amateur and professional boxing, he helped establish north-east club Birtley ABC as one of the best amateur clubs in the country.
"He was a great friend and top coach and it was my honour to work with Ronnie at Birtley for over 25 years," said Richie Boyle senior on Facebook.
"He wasn't just a coach, he was a mentor and second father to many young boxers, not only in the gym, but also in life.
"He made life better for hundreds of young people. We had some brilliant trips away, making lasting memories.
"He will be remembered and missed by many and I wouldn't be doing what I do now but for Ronnie.
"A gentleman and a legend, out thoughts are with his family. Heaven has gained a top coach."
Image by Steven White, imagesbysw.com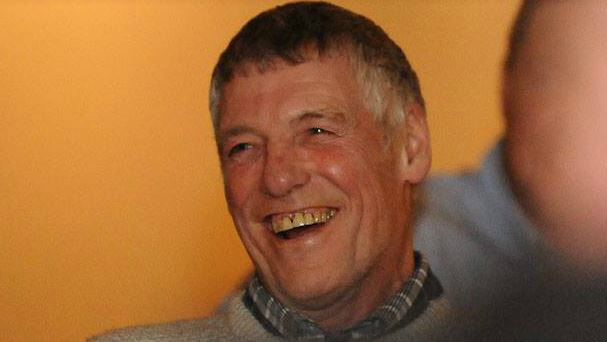 Colin Webster
England Boxing was saddened to hear of the passing of hugely-respected London boxing coach Colin Webster, a victim of the Coronavirus.
Webster was a former coach and Vice President at Islington Boxing Club, where he presented the Colin Webster shield for the Junior Boxer of the Year.
Ho also served Finchley ABC with distinction, while his son, Danny Oliver, is a former Junior ABA champion.
An Instagram post from Islington read: "Colin was a fantastic ambassador to amateur boxing who was associated with Islington BC and Finchley ABC for many years.
"Our thoughts are with his family at this upsetting time. RIP."
A Finchley post added: "RIP to a Finchley legend Colin Webster. Thanks for everything Colin, you will be missed by us all."
England Boxing would like to add its own condolences to Colin's family and friends.
Roy Barbor
England Boxing was saddened to learn that Solihull Boxing Club's founder and long-time coach Roy Barbor has passed away at the age of 86.
He ran the club from 1969 until 2005 and was known not only as a great coach, but a mentor and father figure to many of the lads at the club.
Pictured with Roy, above, Ian 'Brum' Tennant, a former boxer at the club and now England Boxing Talent Pathway Coach, said: "Roy was a great role model and an inspiration for me to remain in the sport beyond competitive boxing."
Senior Coach and former boxer at Solihull Boxing Club, Paul Archer, paid tribute to Roy by adding: "Roy was a committed and dedicated coach at the club for many years…he was a hard man with a big heart."
Allan John, another former boxer at the Club, will attend the funeral to represent all of the many, many boxers who were fortunate to have been coached by Roy.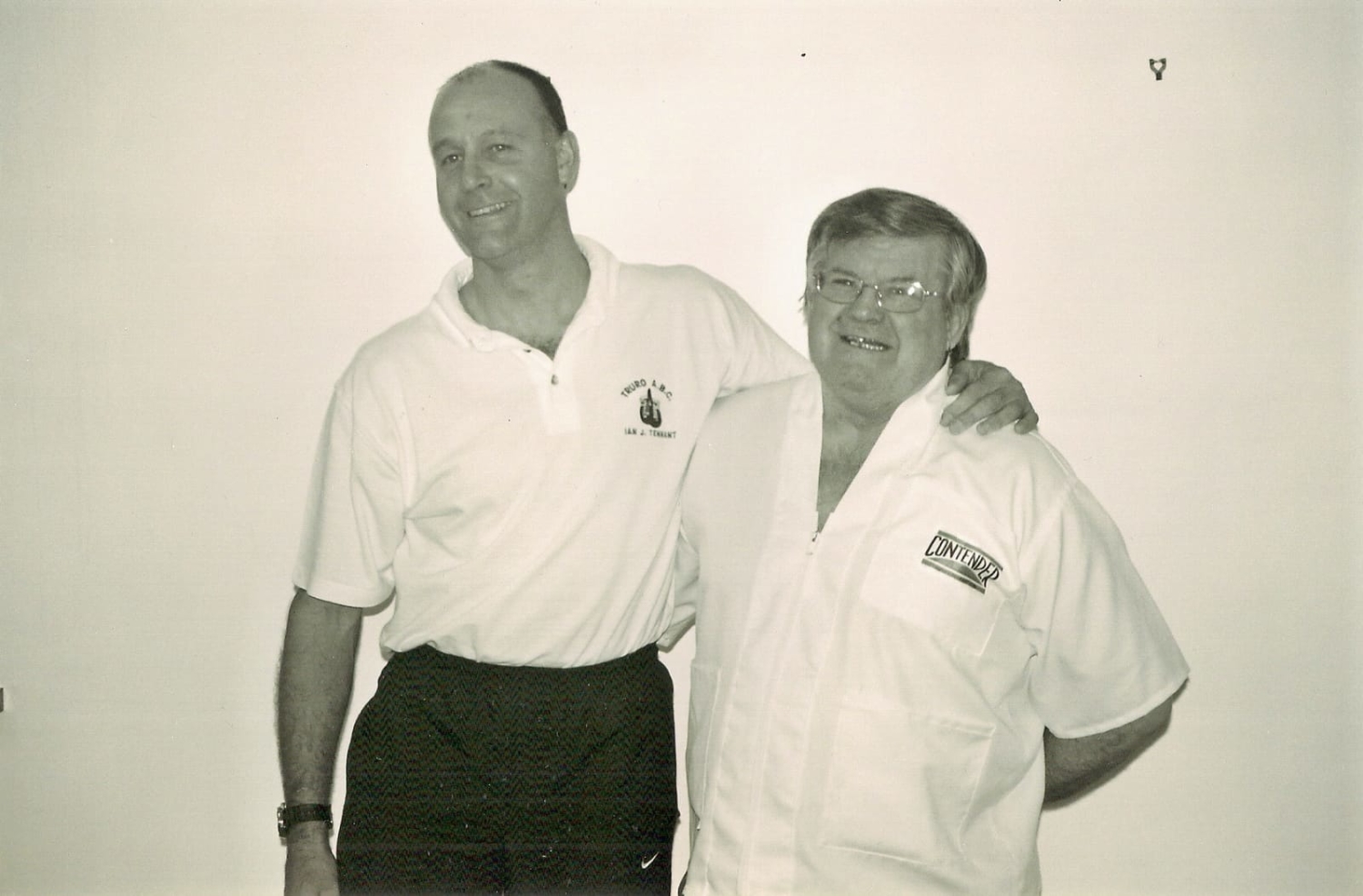 Richard Williams
England Boxing has learned that long-serving former Membership sub-committee member Richard Williams has sadly passed away.
Williams was chairman of London region's Double Jab ABC from soon after its formation in 2012 until last year, when ill-health limited his involvement, and was also a respected official.
Head coach at the South London club, Mike Harris, said he will be 'greatly missed'.
"Richard was very calm and well-mannered, hugely respected and had an ability as a professor and lecturer to get on with all kinds of different people," he said.
"I think what appealed to him more than anything was that it was a world away from his normal working life. But he was one of those people who just loved boxing.
"He was always on hand to help people out and offer them advice whenever they needed it and was regularly at the club to train, which helped with his Parkinson's.
"I know he tried his hand in the ring himself, so he had a very good understanding of the sport, but it was in his administrative duties and out of the ring that he really excelled."
Williams also served as assistant secretary to the London region and was also secretary of the South East Division as was.
He was secretary of Fisher Downside ABC for a number of years and also acted as a supervisor on the amateur circuit.
Terry Gillam, of Nemesis ABC, who acts as officials (R&J) secretary for the south of the London region, worked alongside Williams for many years.
He said: "He was a very nice chap – a gentleman. An educated man and a proper boxing man too."
His wife, Jan added: "Richard loved boxing and this was rather surprising. He was very short-sighted, not especially sporty and innately gentle. I understand, however, that his left jab was quite something.
"I think of Richard as a scholar, librarian, musician and linguist. He could also drive a tractor and milk a cow. He kept up his singing to the last and singing was as essential to him as breathing.
"He also continued with his boxing training twice a week as this helped his movement enormously and he always walked better when he came back from sessions."
Les Stevens
England Boxing has been saddened to learn of the passing of amateur boxing stalwart Les Stevens.
As an amateur, Stevens won 81 of his 87 carded bouts, despite not beginning to box until the age of 15.
His progress, however, was rapid and he soon went on to win a European Under-21 bronze medal in 1970 and later that same year a Commonwealth Games bronze medal in Edinburgh, both representing England.
In 1971, he became senior ABA heavyweight champion and also won a bronze in the European Games before turning pro in the next 12 months.
"Dad always told me how proud of boxing for his country 17 times made him feel," said son Les junior. "He had never been abroad before boxing and he told me it was the best time of his life, travelling all over the world.
"It was the happiest period of his boxing career and he went on to have 28 pro fights, winning 23. But back in those days, there was no cruiserweight category and my dad was too big for light-heavyweight and too small for heavyweight, so he struggled all his career with that."
After retiring as a boxer, Stevens turned to coaching, helping out the Clarke and Eton Boxing Club in Bracknell before moving the gym to Crowthorne.
The club also changed its name to Pinewood Starr after comedian Freddie's Starr who is a lifetime president of the gym.
Stevens went on to train boys right up to earlier this year and it's difficult to put a figure on how many champions he trained it, but it is estimated to be more than a hundred national titles.
Stevens junior added: "His record was up there with the best of them and he even turned down the England job around the time of the great Kevin Hickey due to trying to run a business and a boxing club.
"But he did take many England squads abroad over the years, as well as looked after Home Counties squads and he gave so much to boxing."
Current England Performance Coach Mick Driscoll knew Stevens for more than 40 years, first meeting him as an eight year old.
Les was a big part of my life and when he first saw me box, he told me that if I ever needed any advice, I only need to get in touch with him," he said.
"When I went professional, I took him up on that and it was he who advised me to go to the late Gary Davidson, who was my first manager.
"He was no mean boxer, but it is as a coach that I got to know him very well. He had so much respect from everyone and I never heard him say a bad word against anyone. He was a gentle giant.
"Every single year when you went to Schools or Junior shows, Les would be there studying and looking at the boxers, whether there was a Pinewood boxer there or not.
"He had a vast knowledge of the sport that he was always so willing to pass on to others and he has trained some top-class amateur boxers.
"Les has been a massive figure in both the boxing and travelling community and he will be sadly missed by all who knew him."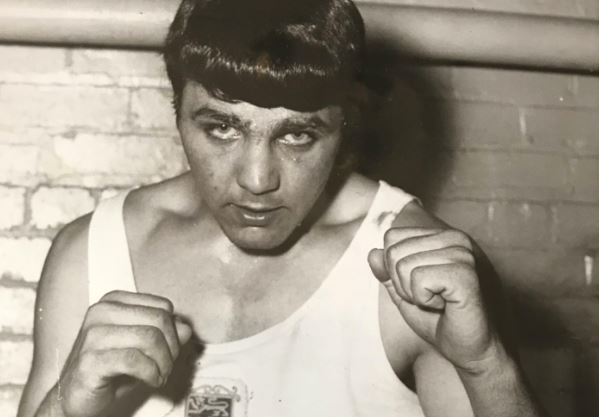 John Pollock
Lambton Street has been left 'devastated' by the passing of popular coach John Pollock, who was a victim of the Coronavirus.
The 72-year-old will be a 'huge loss' to the Sunderland club where he has been volunteering for the past four years.
With gyms around the country currently closed in order to follow the government's social distancing instructions, Head Coach Gary Bunting says the tragic news will only sink in once boxing returns.
"Along with myself, John was frequently there six days a week doing whatever he could to help," he added. "He was a very good coach and a lovely guy.
"He did not join us until later in life, first getting involved when his grandson came to box with us.
"He just helped out for a start but he loved it and he was soon taking his Level One course and really committing to it.
"John was as fit as a fiddle and he led our strength and conditioning sessions, which were very popular – the kids and the older boxers all got on really well with him."
Pollock often travelled up and down the country to help prepare boxers for competitions, especially Box Cups.
He coached at the Haringey Box Cup, among others, and would 'travel anywhere' for the good of the club.
Bunting said: "John would never say 'no'. Whenever you asked for his help, you always got it.
"He always had time for everyone and treated everyone who stepped through the doors in the same way and with the same amount of respect.
"It's come as such a shock because he was in really great shape. Often he would stop to help out people struggling in his fitness classes, even though he was in his 70s and they were in their 20s.
"You can see just how popular and well thought of he was by how many messages of condolences we have already received on our Facebook page."
John's son, David, has launched a Just Giving fundraising page in his dad's memory, with proceeds going to Lambton Street.
You can pledge your support here.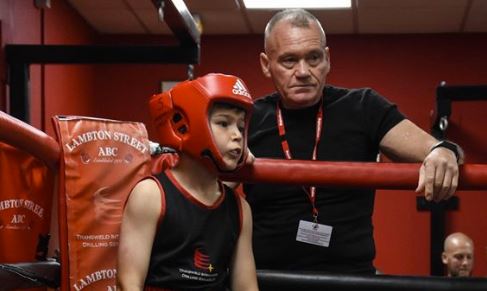 Geoff Hopcraft
England Boxing has been sad to learn of the passing of Geoff Hopcraft, a true stalwart of amateur boxing.
Born in April 1945, he started his boxing career with a few bouts for the Rotax Club before his family moved to Crawley in 1960.
A year later his dad, Arthur, founded the Crawley Amateur Boxing Club and the love affair for Geoff began.
He went on to have more than 200 bouts for the club, and among his illustrious opponents were former World lightweight champion Ken Buchanan and five-time ABA kingpin and Olympian Terry Waller.
An ear injury forced Geoff to hang up his gloves prematurely, and on moving to Kent he helped to form Ashford ABC.
In 1971, he moved again, this time to Nottingham and began coaching at the famous Phoenix gym, home in later years to Carl Froch.
Seven years later and Geoff was back home in Crawley and joined his father on the committee of the club.
The following year he became the club chairman, a post he went on to hold for a staggering 36 years, before handing over the reins of power to his son Rees.
In that time, Geoff became a highly-respected official of the Southern Counties ABA, a judge and the highest honour of them all, an England International referee.
During his mammoth service to Crawley Boxing Club, he oversaw the careers of hundreds of the town's boxers.
Just prior to his death, Geoff was heavily engaged in the future plans for the club, always wanting the very best for its members.
Nothing was too much trouble for him in creating a legacy – and those who knew him are hoping a fitting memorial will be announced soon.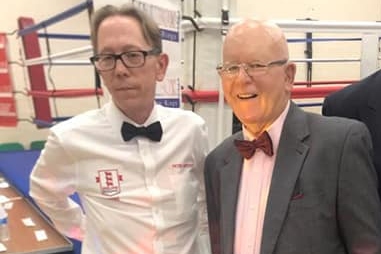 Sam Bezzina
England Boxing has been sad to learn of the passing of talented young coach and former National Schools champion Sam Bezzina, aged 26.
As a boxer, he started out at Ongar Boxing Club before moving to Repton and then fellow London Region clubs Newham and West Ham.
At the latter club he was a Games Maker at the 2012 Olympics, walking boxers to the ring.
He passed through the DiSE (formerly AASE) programme and went on to study for a degree at the University of East London.
Having initially moved into coaching at West Ham completing his Level One and Two qualification, he moved to Fight For Peace where he took over as Head Coach.
England Boxing Performance Coach Mick Driscoll said: "I was his coach and in his corner for years when I was at West Ham. He was a talented and clever boxer who had some great success at schools, junior and youth level and while that did not translate to success at Elite level, he quickly realised he could use his talents to great effect as a coach.
"He made great progress and the fact he was a Head Coach at such a young age showed the ability he had and the respect he commanded.
"It's very sad and it will be a big loss not just to the boxers he coached and the clubs her served, but the London boxing scene and England Boxing as a whole as he was destined to go on to even greater things."
A statement on the Fight For Peace Facebook page read: "We're devastated following the news of the tragic passing of our much loved Head Boxing Coach, Sam Bezzina. We've lost an exceptional coach, mentor, brother and friend.
"Sam led our team of boxing coaches over the past two years at our London Academy with great charisma and humility. He played a key role in the development of many of our members, both as boxers and young people, created an extremely popular junior boxing session and helped produce a London regional and UK national champion in his first year with us."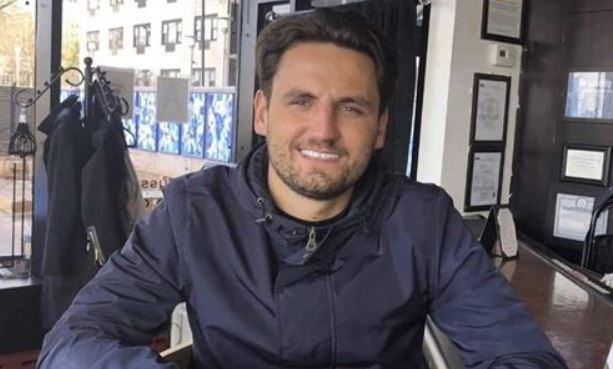 Fred Cummings
England Boxing has been saddened to learn of the passing of well-respected Midlands official Fred Cummings following a short illness.
Growing up in Birmingham, he boxed for Wilmot Breeden ABC, which was based at the sports club of the automotive parts manufacturer.
As an official, Cummings acted as a Grade A judge and was also an examiner and tutor of officials.
He was Head Ringside Official for The Midlands County and gave more than 50 years of service in all.
Cummings officiated at countless National Championships up and down the country where his willingness and good humour earned him many friends.
Mick Budden, who has recently stepped down as Technical, Rules and Officials sub-committee secretary, and frequently appointed Cummings for major events, said it was 'a very sad loss'.
"Fred was a delight to work with and never had a cross word to say about anyone," he added.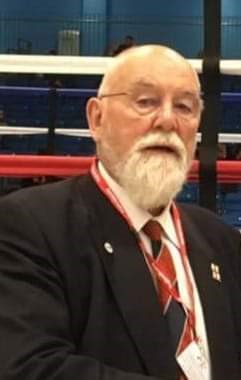 He was a lovely guy and so helpful – when some people didn't want to officiate at certain tournaments, he would always oblige and step into the breach."
Midlands Official Jim Lavery went to Lea Village Secondary Modern School with Cummings before they later re-connected through boxing.
He remembers a man with a 'cracking, dry sense of humour' who was 'really down to earth'.
He said: "I was a couple of years younger at school than Fred and used to play rugby with him (Fred is pictured below, centre, holding the ball, with Jim next to him) and we got on pretty well.
"He worked in the police force for more than 20 years and I remember he got an award when he arrested someone despite having been stabbed in Handsworth, one of the toughest areas of Birmingham.
"Then some years later I went to a show in West Bromwich and he was officiating and he recognised me. He said they were always on the look-out for officials and that's where it started for me.
"He didn't train me himself, but I know he trained countless others and from the messages that I've had from people who have heard about his death, it's clear he was very well thought of and people were appreciative of what he has done for them."
Midlands Regional Association Secretary, Louise Gibbs, was one of those who benefited from Cummings' knowledge.
"He took my judges' course some 15 or 16 years ago and he has been very well-respected on the boxing circuit," she said. There will be people all over the country who will be saddened by this news."
Friend and fellow official, Tom Clarke, added: "I have known Fred for over 25 years, and I travelled together on numerous occasions to officiate at Boxing Championships throughout the UK. He was passionate and a font of knowledge on all aspects of boxing, amateur and professional.
"He was always the first to crack a joke, his sense of humour was second to none, he loved to play his mouth organ and break out into song when the boxing had finished for the day and we got together over a social beer in the evenings. We had some memorable journeys and experiences together.
"Fred will always be remembered in the Midlands for his unique style when announcing as MC. He took great delight in enlightening the audiences, coaches and boxers on the rules of boxing as a warm-up prior to the tournament starting. He just rolled out fact after fact whether it be a scoring blow, or fouls, or the process of scoring points."
Alan Minter
England Boxing has been sad to learn of the death of 1972 Olympic bronze medalist Alan Minter at the age of 69.
He finished on the podium at the Munich games in the light-middleweight category.
Minter was an ABA champion in 1971 for Crawley ABC before going on to be a world professional champion, claiming the undisputed world middleweight title against Italian Vito Antuofermo in Las Vegas in 1980.
He later lost the title to Marvin Hagler and retired in 1981, but had always stayed in touch with boxing and the Crawley club in particularly where his brother Mickey and other family members have also boxed.
Minter had been acting Honorary President of the club at the time of his death which followed a battle with cancer.
Paddy Harmey, a long-standing coach at Crawley said: "What Alan achieved was incredible and he has always been a superb role model for all the boxers at our club.
"We have a picture of him on our wall and it is a reminder to all the youngsters what can be achieved.
"He has always made himself available to come to our shows and hand out trophies and was always prepared to put an arm round the shoulder of our boxers if they felt they had been hard done to with a decision.
"He got the nickname 'Boom, Boom' because he was loud when he threw his punches, which didn't always endear his with the referees of the time.
"His first England international call-up saw him called in at the last minute after someone else dropped out where he boxed the Irishman Willie Cullen, who was European champion at the time – and won.
"I don't think there was any doubt right from the start that he was a first-class performer – and it showed with the great career he went on to have."
Gordon Ibinson MBE
England Boxing has been sad to learn of the passing of Gordon Ibinson MBE, who devoted much of his life to boxing.
The north easterner first competed himself as an amateur before turning to coaching and officiating.
As a coach he helped Billy Hardy claim the British Championship at bantamweight and featherweight, as well as the European and Commonwealth featherweight titles. Hardy also fought for the WBO and IBF world titles in 1997, losing to Naseem Hamed.
But Ibinson was also highly influential in amateur boxing, setting up the Hylton Castle Boys Club in 1968 and running it until only a few years ago.
He also refereed, judged and supervised in the North East along with wife Leslie, son Gordon jnr and daughter Elaine, who were also excellent officials.
"Boxing was in Gordon's blood and he did so much for boxing in the north east," said Tyne, Tees and Wear Regional Association Secretary Phil Hattan.
"I knew him pretty much from when I started boxing as he refereed my bouts many times.
"He was very approachable bloke and didn't have any arrogance in him whatsoever.
"Whether it was in the professional ranks with Billy Hardy or at grass roots with Hylton Castle, he always had boxing at the forefront of his life and will be massively missed."
Ibinson was awarded his MBE in 2002 as part of the Queen's Birthday Honours List.
Stan Ewens
Hoxton's Lion ABC has been rocked with the sad news of the passing of another of their veteran boxing stalwarts as, on 12th November, Stan Ewens passed away, writes Chris Kempson.
His passing followed the death last month of the club's former veteran head senior coach, Roy MacDonald.
Ewens, just shy of 90 years of age died after a short illness, this news having shocked the local boxing scene throughout north London and indeed the capital at large.
North Londoner Ewens who lived in New North Road, N1, was associated for so much of his life in boxing with the Lion Club, although he was a frequent and very welcome visitor at both the Islington and Angel amateur boxing clubs
Boxing was his passion for much of his very long life and he counted successful local boxing men Colin Lake (Angel) and Kenny Field (Lion) among his trusted friends.
In a long association largely in a coaching and training role at the Lion Club – although he also turned his hand on many occasions to most other things to help – he will be remembered fondly for over twenty years for heading up the club's nursery section, which helped the newest recruits enormously.
When Hackney's Lawrence Okolie came to the Lion Club as a 17-year-old, principally to get fit and lose weight, Stan took him under his wing and along with fellow coaches, Robbie England and Mark Collings, Lawrence went on win a National Novices crown.
Since those early days in Hoxton, Okolie's boxing exploits have come on in leaps and bounds, including representing Team GB at the Rio Olympics in 2016, and he is currently unbeaten as a professional (14-0) and is about to box for the vacant WBO world cruiserweight crown at London's O2 next month.
How proud would Stan have been if Lawrence manages to beat Poland's Krzystof Glowacki for the world crown on 12th December.
Advancing years did not deter Ewens  in the least, and he could be seen often taking the club's boxers for running on Sundays regardless of the weather and, more recently, he would watch regularly the club's boxers exercising in a local park during the latter course of this current pandemic.
Stan always had time for everyone. He would often be seen during and after club shows speaking with many young coaches, looking to inspire the next generation.
Lion Club Honorary Secretary Paul Morant told the Islington Gazette: "Stan will be sorely missed by everyone at our Club", while Lion Club Chairman, Alan Parry added: " Stan's death is a great loss to the Lion Club and all who knew him there over many years."
Former Angel ABC Honorary Secretary, Bill Cross said:  Stan often used to pop into the Angel ABC and we always made him very welcome. He was a very nice man and boxing was always very much in his heart and in his thoughts at all times."
Islington ABC Competition Secretary, Reggie Hagland, concurred saying: "Stan was truly a lovely man and he always had good relations with our club. He really will be missed by all of us at Islington ABC."
Stan is survived by his daughter, Lisa and her family.
Tributes 2019
Ramaz Hameed
Tyne, Tees and Wear Boxing Association official and PTSB coach Ramaz was 54 at the time he passed away in the hospice close to where he and his family lived.
He officiated as a Referee on the 16th September 2018 at the Brandon Boxing Club Show, but, sadly, this was to be his last appointment, alongside another referee and good friend Paul Allen.
The last contest Ramaz refereed was the contest between Callum Sweeney of Brandon Boxing Club and Daniel Stuart from Australia.
Travelling together by car, he apologised for his refereeing and told Paul he hadn't been feeling too good all day. That's the kind of man he was – thinking of his performance and not letting anyone down, especially the two boxers.
Ramaz's achievements in his time as an official were due to his 100% commitment to the sport that he dearly loved. He became a grade C Judge from in October 2008, progressed to a level B Judge by November 2011 then achieved his Major Panel Grade A judge qualification in March 2014.
It was also during this time he decided he also fancied doing some refereeing and decided to give it ago, becoming a Grade C Official referee in October 2013. He was so pleased with himself, having never set foot in the boxing ring to compete as a boxer.
He secured his Grade B in April 2016 and became known in the ring for his knowledge commitment & passion in sport, going on to secure Major Panel Grade A Referee status in November 2016.
In all, Ramaz fulfilled more than 370 appointments from club shows at grass roots level to representing England at international level.
He refereed and judged at England Boxing Schools, Junior, Youth and Development Championships, NABGCs at Class A, B, C and D,  Box Cups and Elite boxing, both male and female at national and international competitions at home and abroad.
Ramaz's next step would have been to become an AIBA official, and to to reach this level would have been his dream.
In hospital, he fought hard against his illness and received a host of well wishes from around the country, as well as a visit from Chris Eubank and an email from the wife of the late Muhammad Ali, which was followed by a plaque in the Muhammad Ali Museum as a tribute to his services to boxing.
Ramaz underwent a major 12 hour operation and was then in intensive care for two weeks, but after a big battle to recover, all looking good.
However, after an eight-month fight, his body could take no more and he sadly passed away on 10th May with his family by his side.
RIP Ramaz – gone, but never forgotten.
John Lee

John Lee sadly passed away when officiating at the regional rounds of the England Boxing National Schools Championships 2019.
He became part of the Yorkshire ABA in the 1980s. He was a very dedicated and hard-working member and official for the region, with nothing ever too much trouble.
In his role of supervisor, he attended all the shows he was appointed to in the South Yorkshire area and would often travel to other areas of the region and other associations to help out when needed. John was also a regular face at championships and was a very welcoming man respected by his fellow officials, the club coaches and the boxers.
John was a member of the Yorkshire executive committee for many years, also holding the post of regional appointment secretary, a role in which he took great pride in.
John never had a wrong word for anyone, he loved boxing, inspired others and gave so much to the sport. Though he will be sadly missed, he will always be ringside with everyone in Yorkshire.
As a mark of respect for his contribution, 10 bells were rung in his memory on semi-finals day of the England Boxing National Schools Championships 2019 at K2 Crawley.
Jim McCarthy
Jim McCarthy, a previous ABA General Manager and Life Vice President, passed away on Saturday 26th January at the age of 81.
He had been totally involved in amateur boxing at all levels for over 60 years, starting out when his father was instrumental in opening the Westree Amateur Boxing Club in Maidstone.
Jim served the sport in every capacity as trainer, judge, referee, OIC, time keeper, President at Kent and Southern Counties level, team manager at county and national level and general manager of the ABA around 2001.
His life and his passion was amateur boxing.
Terry Giles
One of the country's longest-serving judges, Terry Giles, was approaching his 86th birthday, when he passed away in August 2019.
Serving as a judge on the amateur boxing circuit up until very recently in London, he covered every domestic championship staged for nearly 58 years – most of them with his beloved Dagenham Amateur Boxing Club.
Among those he has seen at close quarters who have gone on to compete at the highest level are Charlie Magri, Henry Akinwande, John H Stracey, Alan Minter and Nigel Benn.
Tom Lowe
Tom Lowe of Tom Lowe ABC, Staffordshire and the Midland Counties, finally lost his battle against illness in June 2019.
Tom was 54 years of age and was Head Coach and matchmaker for the club since its concept in the 1990s. Condolences go to his immediate family who all played an integral part of the club and to all that have been connected with Tom Lowe ABC, as he regarded them all as part of his greater family.
Tom was extremely well respected and it will be a great loss not only to boxing but to the community as a whole.
Tenny Turner
Well-known and highly-respected boxing coach Tenny Turner passed away in September 2019, aged 53.
He formed and was Head Coach at Southern Counties club Turner's Boxing Academy in Camberley.
Prior to that, Tenny competed as an amateur for Basingstoke ABC, boxing in the 1980s along with the likes of Stuart Gill (Regional Registrar for the Southern Counties), Peter Hopcraft (Crawley ABC coach) and Mick Driscoll (England Performance Coach).
Tenny is pictured in the corner of Ben Litwin, a finalist at this year's England Boxing National Amateur Championships.
"He was a genuinely brilliant coach who could always be trusted," said Gill.
"I've spoken to so many coaches and people about Tenny today, and everybody has said the exact same thing – he will be sorely missed. RIP Tenny.
Southern Counties Club Support Officer, Avoen Perryman, said: "He was truly a very happy and well-respected coach who could light up the room with his smile."
Tributes 2018
Brendan Ingle
It is with great sadness that we share the news of the passing of boxing trainer Brendan Ingle.
Ingle was made an MBE in 1998 for his services and contributions to British boxing and his work with young people in the Sheffield area.
Having moved to South Yorkshire from Ireland aged 18, he fought as a professional middleweight in his mid-20s, and at his pinnacle was ranked as the number eight fighter in the UK.
Read the full tribute on the BBC website here.
Johnny Caiger 
We're sad to share the news of the passing of Johnny Caiger.
Johnny Caiger was a Light Middleweight ABA champion, a few times over, and then in the army representing England at the Commonwealth & Empire Games gaining a bronze medal. He then continued to represent England for the army team.  He later turned pro as one of the first crop of the Terry Lawless fighters.
For years he worked tirelessly as the trainer for Fairburn House Boys Club in Canning Town (training the first Super Heavy Weight Adrian Elliot among others). Johnny also worked with the England squad training youngsters for medal success.
Over the last few years, he was more actively engaged in another more genteel sport, crown green bowls, where he excelled at this too, winning various singles and doubles championships.
There will be a memorial celebration for Johnny Caiger in Weymouth on April 8th which would have been his birthday.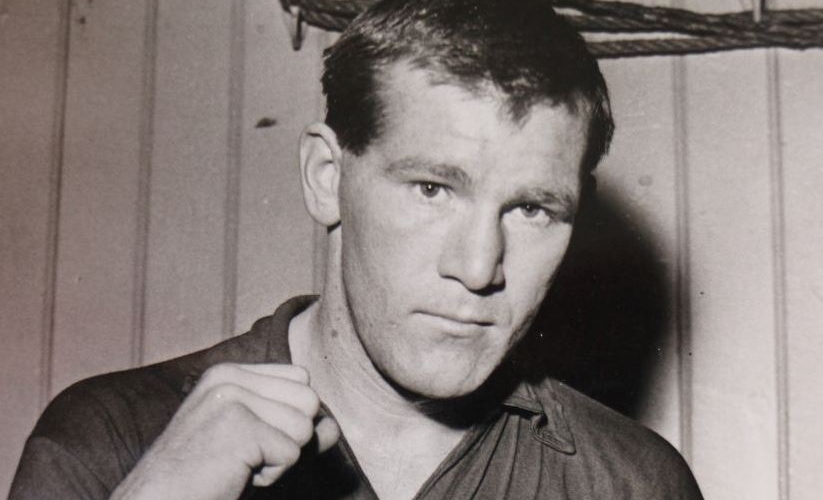 Tributes 2017
John Ball
It is with great sadness that we have to report the death of John. Having been involved in our sport for more than 70 years, he was a dedicated member of ABAE.
Over the years, he has served as a director of the ABAE and was a member of the ABAE council. He held the positions of Secretary of the R&J's Commission and then as Chairman of the R&J's Commission. He was also a Life Vice President of ABAE. He served on association committees over the years and his input was invaluable.
After many years as a referee/judge, locally, nationally and internationally, John was awarded the Olympic Games in Los Angeles USA in 1984. This was to be a highlight of his career in amateur boxing. In 2002, he was appointed as an adjudicator at the Commonwealth Games in Manchester.
John will be remembered fondly, and missed by all those who knew him.