England Boxing has a proud history dating back to 1880, making it one of the oldest sports governing bodies in the world.
The majority of the country's best boxers have made their way up through the amateur ranks before going on to box in the Olympic Games and/or turning professional.
Among those have won the Amateur Boxing Association Championships (now England Boxing National Amateur Championships) at various weights, including Henry Cooper, Alan Minter, John Conteh, Charlie Magri, Herol Graham, Frank Bruno, Terry Marsh, Henry Akinwande and Nigel Benn.
Others to have won national titles are Spencer Oliver, Courtney Fry, Carl Froch, Kevin Mitchell, Tony Bellew, James DeGale, David Price, Frankie Gavin, Luke Campbell, Anthony Agogo, Tyson Fury, George Groves, Sunny Edwards and Anthony Joshua.
The Amateur Boxing Association's formation
The Amateur Boxing Association, as it was originally known, was formed when leading London clubs of that time, including Clapton Boxing Club, West London Boxing Club, Thames Rowing Club, Amateur Athletic Club, London Athletic Club, St James' Athletic Club and Highbury Boxing Club wanted an organisation that could encouraged "the development of boxing, the holding of boxing matches, competitions and assaults at arms, and the giving of prizes at such matches or competitions."
It was further agreed by the founders that "the association of all recognised amateur boxing and athletic clubs, shall abide by and conduct all open competitions under the rules and regulations of the Boxing Association."
The first officers of the association were: Mr Tom Anderson, president; Mr R Frost Smith, hon. secretary, and Mr B Angle, treasurer. 16 rules were agreed with one constrasting sharply to the Queensberry Rules – boxers could win on points as opposed to only when an opponent could not continue.
Since then, the Association has defined the status of an amateur and has overseen the rules for the proper conduct of all boxing competitions which are binding on affiliated clubs and competitors for the different championships it hosts.
Early years – and the start of the ABA National Championships
It was just a year after formation that the first Amateur Boxing Association National Championships were held on 18th April 1881 at St. James's Hall in London.
There were winners at four weights – Tom Hill (Birmingham ABC) at 57kg, F. Hobday (Clapton ABC) at 60kg, T. Bellhouse (Manchester ABC) at 75kg and Richard Frost-Smith (Clapton ABC) at 91kg.
The Championships has been contested every year since, except for parts of World War One (1915 to 1918) and World War Two (1940 to 1942).
The new rules were further amended at regular intervals and amateur boxing began to grow, with 32 clubs affiliated by 1896, with most in London but others in Manchester, Birmingham and Northampton.
The Olympic journey begins
Olympic boxing began in 1904 when St Louis, in the USA was the host city, but all 24 entrants were American, but in 1908, when the Games came to London, Great Britain won all five gold medals, as well as four silver and seven bronze (there were no box-offs for third place).
Reigning ABA champion, bantamweight Henry Thomas, was among the gold medallist, with GB putting out a 32-strong team to take on countries including Australia, Denmark, France and Ireland.
Since then, Great Britain, from which a host of representatives have progressed from the ABA/England Boxing system, has produced 56 Olympic medallists, including future professional middleweight champion Alan Minter (pictured).
To see a more conclusive history of Great Britain's performances in Boxing at the Olympics, click here.
Expansion, European Championships, Commonwealth (British Empire) Games and FIBA
As the ABA and the number of affiliated clubs continued to grow, the ABA Championships became regionalised by 1920, the same year in which the Federation Internationale de Boxe Amateur (FIBA) was formed, adopting the ABA rules.
In 1921, there were 105 affiliate clubs and a year later the London Schools ABA. By 1934, the number of clubs had swelled to 350 clubs
The European Championships began in 1924 when the boxers from the continent who progressed the furthest at the Paris Olympic Games were adopted as champions.
The inaugural British Empire Games (later Commonwealth Games), staged in Hamilton, Canada in 1936, also featured boxing, with England winning five of the available eight titles.
At the very highest amateur level, it was a slightly less successful time for English and British boxers. When  Harry Mallin and Harry Mitchell won gold at the Paris Olympics of 1924, it was to be Great Britain's last until Terry Spinks and Scotsman Dick McTaggart stood on top of the podium in Melbourne in 1956.
The post-war years
With the ABA to the forefront, the Association International de Boxe Amateur (AIBA) was formed in 1946, soon after the end of World War Two, replacing FIBA, with 23 members.
Domestically, in 1948-49, there were well over 1,000 tournaments across the country, with 600 in London alone.
Changes to the rules during this period for the purposes of safety, adopted by the ABA and internationally, included a compulsory eight-count and a four-week suspension for boxers knocked out with a blow to the head.
By the 1950s, international representative matches, already popular, were really thriving with the USA, West Germany, Ireland, Scotland, Wales, Poland and Finland just some of the ABAs' opponents, while in 1954, the medical record card scheme was introduced.
The 1960s, 1970s and 1980s
In 1961, England's Frankie Taylor, along with Scotland's Dick McTaggart won European Championships golds in Belgrade, which were to be the last by any boxers from the British Isles until 1991.
That year, the ABA sent a Junior team abroad for the first time, achieving two 5-4 victories over East Germany.
Regular squad training sessions for international boxers became commonplace in 1969.
The World Amateur Championships were established in 1974, but it was not until 2007 that Frankie Gavin became England's first champion, at lightweight, defeating Italian Domenico Valentino 18-10 in Chicago.
In 1976, it was ruled that only boxers with British passports were eligible to box for England, with some boxers previously attending squad training sessions then choosing to box for other nations.
The World Under-19s Championships began in 1979, with the ABA's David Cross (light-heavyweight) and Nick Wilshire (light-middleweight) both winning silver medals.
The ABA marked its centenary year in 1980 was marked by a multi-nation tournament, with Canada, Denmark, East Germany, Hungary Ireland, Scotland, the USSR and England taking part.
In 1981, Errol Christie completed the notable distinction of winning all 10 ABA titles in just six years – the only boxer who has done so.
Drug testing was introduced by the ABA for the first time for the Championships semi-finals in 1985, after which it became a regular fixture.
The ABA Championship finals were held at Wembley Arena for the last time in 1989 when John Lyon won a record-breaking eighth and final title.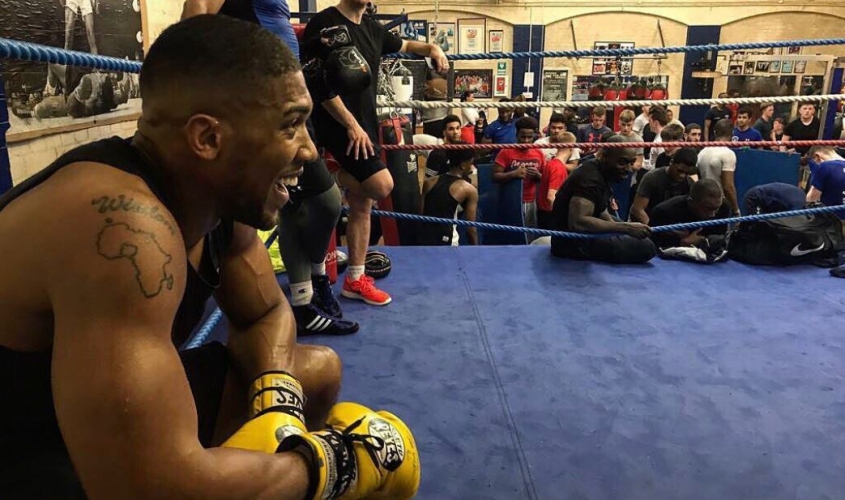 Pre and Post Millennium and the success of London 2012
In 1991, women were allowed to hold ABA positions at a national and local executive level after discussions with the Sports Council.
The governing body's title was changed from the Amateur Boxing Association to the Amateur Boxing Association of England (ABAE), with an office move from Francis House to Crystal Palace.
In 1994, Scotland and Wales decided to no longer take part in the ABA Championships, meaning they were now solely contested by English boxers – Joe Calzaghe had been one famous champion prior to this.
The first Women's Elite ABAE Championships was held in 2004 and a rapid expansion of  weights and age categories has since followed.
The ABAE moved offices from Crystal Palace to its current home at the English Institute of Sport, Sheffield in…….
In 2012, London staged the Olympics for the third time (following 1908 and 1948). On home turf, Great Britain claimed three golds – for English boxers Anthony Joshua Nicola Adams and Luke Campbell – as well as a silver and a bronze.
Becoming England Boxing
The Amateur Boxing Association of England (ABAE) became England Boxing following the acceptance of new Articles of Association at an Extraordinary General Meeting (EGM) on 24th November 2013, with the new title adopted from 1st January 2014.
The change was made as part of a package of measures contained within the new Articles of Association to ensure boxing in England was compliant with the rules and bylaws of international boxing.
In 2018 the country's first all-female event was staged, The England Boxing Women's Winter Box Cup, to much acclaim.
After coming into existence, England Boxing made it a priority its child protection and welfare policies fit and robust for the sport of boxing in the 21st century.
As of early 2019, there were more than 17,000 affiliated members of England Boxing at more than 900 member clubs, with thousands more participating in recreational boxing.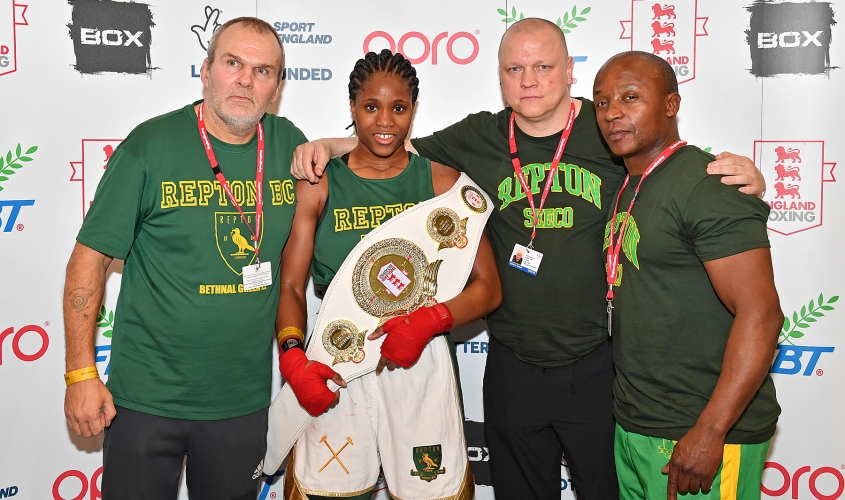 The future of England Boxing
England Boxing continues to strive for excellence across the board, from grass roots provision right up to England Talent level, where the squad won a record 38 medals in major competitions during 2018.
The growth of the sport in a safe, controlled environment, working to promote boxing clubs as hub of local communities, using boxing as a means to stay fit and active and creating champions of the future are just some of the long term priorities in the years to come.
Roll of Honour
To view an extensive record of winners of ABA and England Boxing national titles at all levels, click here.