Volunteering describes a person freely giving their time to an activity without the expectation of getting paid.
It is a positive activity in England Boxing, for both the volunteer and the organisation they are supporting.
Volunteers are extremely important in the delivery and development of amateur boxing across the country; without them, the sport would simply not exist!
England Boxing Volunteer Recruitment Programme
The England Boxing Volunteer Recruitment Programme was launched in March 2023.
The series celebrates the amazing work done by volunteers up and down the country and hopes to inspire a new cohort.
Volunteers are the lifeblood of local boxing clubs and their importance is immeasurable. You may have the time and skills your local club needs.
Click here to learn more.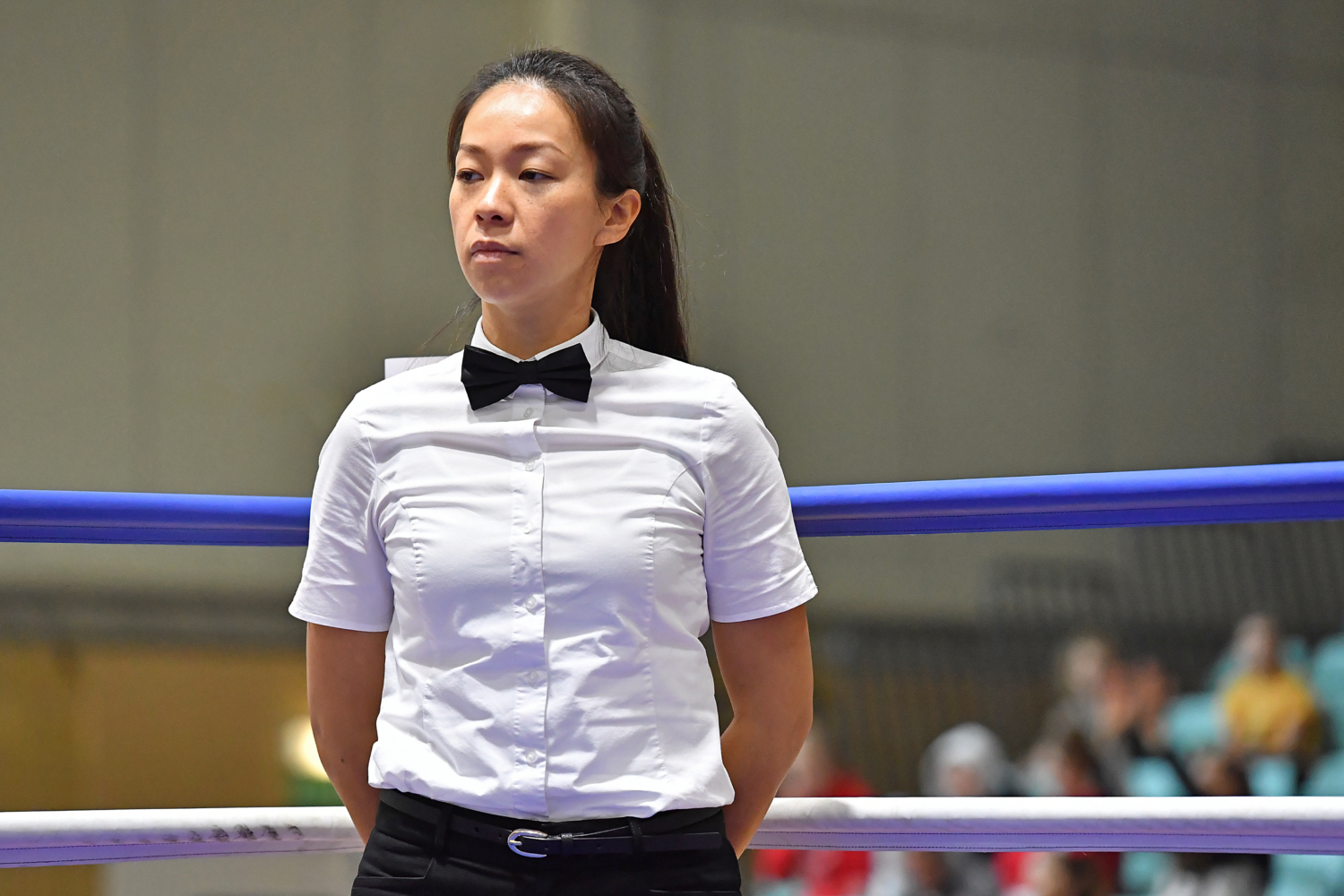 Ways to volunteer
If you'd like to volunteer, there are several ways you can do so.
1) At England Boxing-organised events, roles where you can help include medical registrars, referee and judges examiner, referee and judges educator, referees, judges, officials in charge, timekeeper and whips (assisting a boxer preparing for a bout). Email enquiries@englandboxing.org if you are interested.
2) You can also help by being a representative on one of England Boxing's sub-committees, or with a regional association, particularly if you have specialists skills and expertise that can be put to good use. Regional roles include chairperson, secretary, treasurer, welfare officer, web administrator and regional coach. Contact enquiries@englandboxing.org for sub-committee enquiries and use the link above to reach your local region.
3) Alternatively, you can volunteer at your local England Boxing-affiliated club, where. Among the club roles commonly available are treasurer, secretary, head coach, assistant coach, club welfare officer, female chaperone, volunteer co-ordinator and event volunteer. You can search for your nearest club on the England Boxing Club Finder.
Benefits of volunteering
By volunteering, you are not just making a positive contribution to the community and taking on a new challenge, but it can show health benefits.
It can increase your self-confidence, help you meet new people and make new friends, improve organisational and work skills and enhances employability, looking great on anyone's CV.
Comments from previous volunteers
"Ollie has had an amazing time volunteering this weekend with you and came home both nights absolutely buzzing and with a real drive to take this forward into his own boxing training." Caroline, mum of Ollie, from Banbury.