All coaches, boxing leaders, boxing tutors, welfare officers, team managers, official educators, assessors, OICs and designated drivers must first undergo a Disclosure and Barring Service (DBS) check.
This establishes if the person is considered suitable to work with children and vulnerable adults.
Coronavirus update
Due to obvious problems with conducting face-to-face viewings with ID checkers because of the government's recommendations regarding social distancing, temporary changes have been made to the process.
You can view more information here.
The DBS process
DBS checks with  are valid for three years from date of issue or the date of an online service update check by England Boxing. All adults who wish to continue to work in a role which requires a DBS check must renew their application prior to its expiry after three years.
If an individual, working in a role which requires a DBS check, receives a conviction or a caution for any offence, they must notify England Boxing within 28 days of the date of the conviction or caution. They will usually be required to complete a new DBS check.
For further information on roles which require DBS checks and the application process please refer to England Boxing's Disclosure and Barring Service policy, detailed in point 3 of the England Boxing Safeguarding Procedure.
How to apply for a DBS certificate
To apply for an England Boxing DBS certificate you must be registered or register on England Boxing's Membership system The Vault. You can then apply for a DBS by visiting the Knowledge Base section.
Once you have completed your DBS application, you must get your ID checked by a registered England Boxing DBS Checker. Members can find a list of DBS checkers on the DBS applications section of The Knowledge base on The Vault (Page 2).
There is a designated Customer Service helpdesk should members or DBS checkers have any questions. Contact uCheck on 0843 178 0818, or visit their website.
You can also follow our DBS Application Process flowchart.
Referrals to the Safeguarding Review Panel
If England Boxing is notified of disclosures on an applicant's DBS check which require a risk assessment before clearance, the matter will be referred to a Safeguarding Review Panel (SRP) for determination by the National Compliance Manager.
However, the National Compliance Manager has the power to determine that disclosures on an applicant's DBS check do not require a risk assessment, by virtue of the fact that they are not sufficiently serious, and the individual can be cleared to continue in their role upon notification.
Where an applicant's DBS disclosures are referred to the SRP, the applicant cannot commence or continue in a role requiring a DBS check until such time as a decision as to their suitability has been made.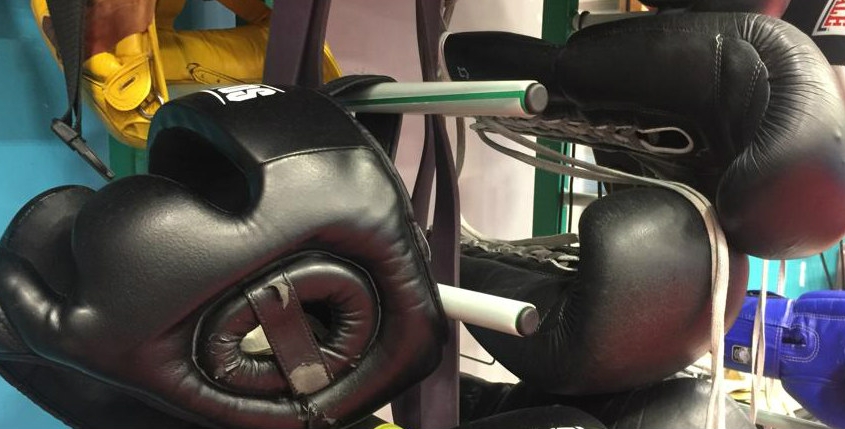 The review process
If the National Compliance Manager makes a referral to the SRP, they will write to the applicant concerned notifying them that a referral has been made and requesting an explanation in relation to any disclosures on their DBS certificate.
The applicant will have 28 days from receipt of the written notification to respond.
If the SRP decide not to clear an applicant, the applicant will be notified as soon as reasonably practicable, with the reasons for the decision, and the applicant will have 14 days from the date of notification to lodge an appeal.
If the SRP decide to clear an applicant, the individual can start or continue in their role upon notification.
Please note: the SRP have the right to require an individual to complete courses or training, or be subject to a period of supervision before clearance, if imposing a training or supervision period is necessary and proportionate.
For more information
These details are intended to act only as a summary. For full details, see England Boxing's Disclosure and Barring Service policy, detailed in point 3 of the England Boxing Safeguarding Procedures.