The vision of the England Performance programme is to give every boxer every chance, enabling them to fulfil their potential.
The aim is to deliver an effective and inclusive talent system that produces higher quality boxers at every level and provide more opportunities and access to the talent system for all boxers with potential.
The programme wants to identify, select and develop the best boxers into future world-beaters – for English boxers to win at major competitions and at the Olympic Games.
To do this, expert coaching and support is provided to help boxers become the best, and it is up to each individual to do the rest – to show commitment, hard work and drive, and make the most of the opportunities presented.
England Performance hopes that reading through the pages in this section will inspire boxers to work hard toward developing the skills and character required to become a great boxer – and hopes to see them boxing for England in the near future.
Contact the England Performance team
You can contact the England Boxing Performance team by clicking here.
Meet the coaches
Full-time coaches
Amanda Coulson
A trailblazer in women's boxing, Lead National Coach Amanda has been involved in the sport since 1999 when she had her first competitive boxing contest and went on to represent both England Boxing and GB Boxing in international competition between 2004 and 2012.
Deciding she wanted to give something back to the sport, Amanda subsequently turned to coaching, rapidly making her way through the coaching pathway before qualifying as an IBA 3 Star coach.
She sits on the EUBC and IBA Women's Commissions and, as well as taking on a full-time role as a Development Coach with England Boxing – where she coaches all ages and both genders – she is also a sessional Performance coach for GB Boxing.
With a vast experience of competing and coaching at grassroots, national championships, box cups/duels and major tournaments – including helping her squad to three golds and a bronze medal at the Olympic Youth Games in 2018 as Head Coach –  Amanda is passionate about driving female participation by creating equal opportunities for girls and women to box.
In 2022, Amanda was named IBA's Outstanding Woman Coach for her contribution to the sport of boxing.
Mick Maguire
An experienced club coach with Jewellery Quarter and now Small Heath, Mick has served as both Competitions and Events Manager and Midlands Club Support Officer as an England Boxing staff member, prior to becoming a National Coach.
Also a coach for GB Boxing and an IBA 1 Star coach, he has been an England coach for almost a decade year, first joining the programme in 2014.
As a boxer, Mick competed for Rubery ABC in his home city of Birmingham.
Performance coaches
Quinton Shillingford
John Stubbs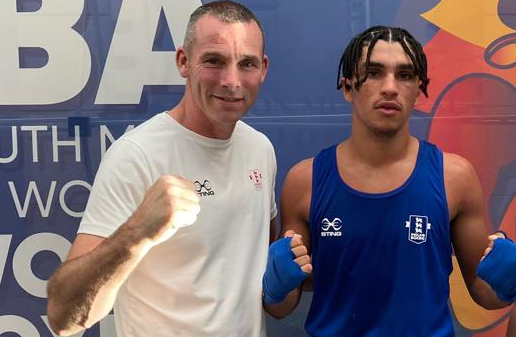 Jason Gledhill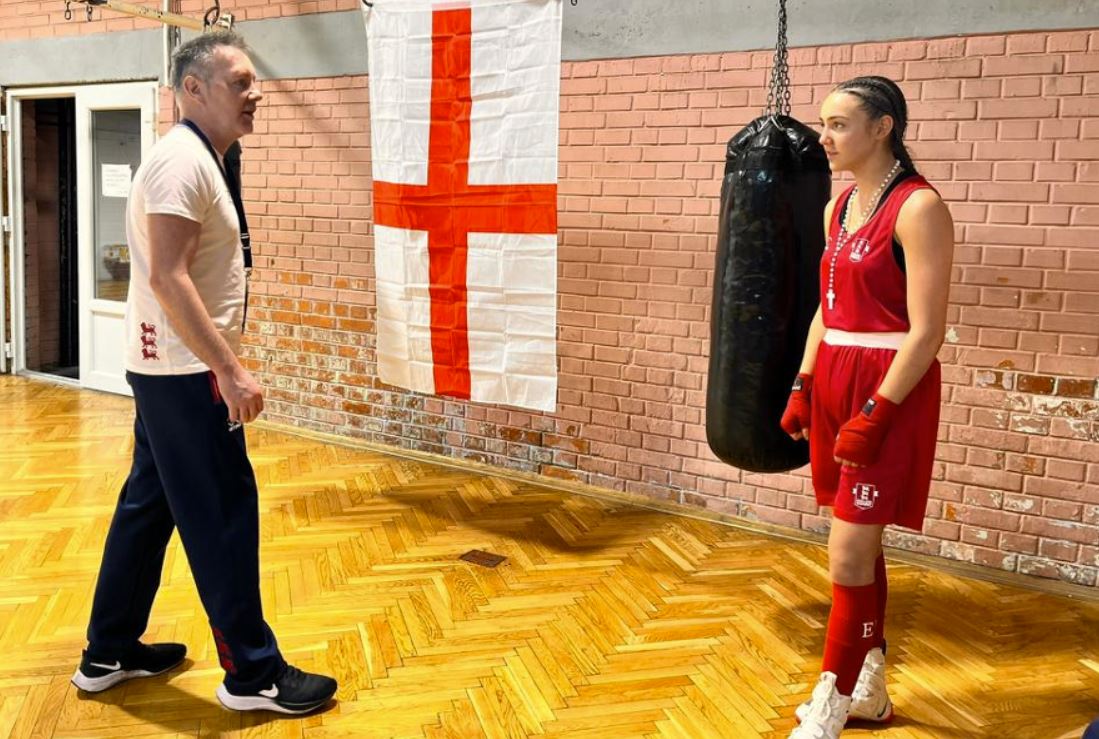 Andrew Marksby
Mally MacIver
Development Coaches
Adrian Fleming, Ahmet Canbakis, Alan Brown, Allana Nihell, Ashley Martin, Carl Ellis, Chris Lodge,  Dave Rimmer, David Johnston, Dean Sugden, Gavin Rickleton, Gurpreet Sandhu, Ian Tennant, James Allen, John Hodkinson, John Macinnes, Jon Dennis, Kate Newton, Kerry Chalk, Laura Sargeant, Liam Alloway, Louise Vidor, Naadrah Hafeez, Nigel Wright, Niki Wiley, Peter Roberts, Phil Knight, Phil Wilson, Preya Dhanecha, Rachel Bower, Reece Redmond, Rhuari Kane, Ricardo Williams, Richard Holland, Ross Wilkinson, Russell Turnbull, Sab Leo, Sean McGann, Shanice Lauren, Simon Carsberg, Steve Bryant, Tony Nicholls, Vicky Connor, Wayne Mccarte.
Mentorship phase
TBC.