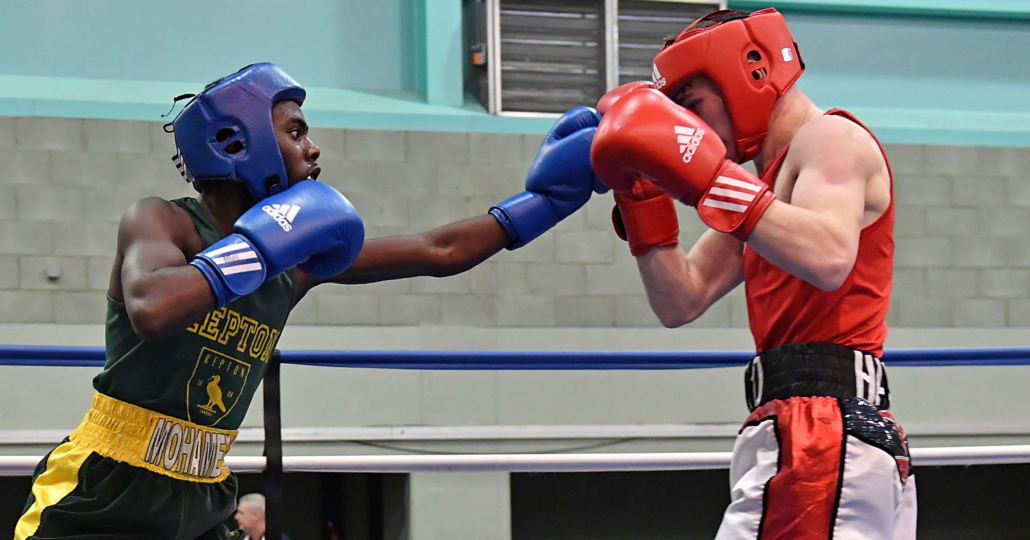 Euro Youth training camps for England
July 31, 2019 | by Matt Halfpenny
Preparations by England Boxing's Male and Female squads for the forthcoming EUBC European Youth Championships 2019 in Sofia, Bulgaria will be boosted when they fly out for separate training camps over the next few days.
First, the Male squad will travel to Chernivtsi In the Ukraine between 1st August and 6th August.
It compromises of 49kg – William Hewitt (Leigh, North West); 52kg – Sahil Khan (Meridale, Midlands); 56kg – Adan Mohammed (Repton, London, pictured above); 60kg – Adam Azim (Pinewood, Home Counties); 64kg – Huey Malone (Christ the King, Midlands); 69kg – Jack Oliphant (Bodyshots, London); 75kg – John Hedges (Hoddesdon, Home Counties); 75kg – Dan Toward (Birtley, Tyne, Tees & Wear); 91kg – Reece Sloan (Salisbury, Merseyside & Cheshire); 91+kg – William Howe (Natural Progression, Tyne, Tees & Wear).
They will be overseen by England Boxing Coaches John Stubbs and Anthony Kelly.
Meanwhile, the Female squad will journey to Dublin in Ireland for their own camp between 8th and 12th August.
It is made up of 48kg – Holly Heffron (Heart of Portsmouth, Southern Counties); 51kg – Simran Kaur (King's Heath, East Midlands); 54kg – Courtney Scott (Hartlepool Headland, Tyne, Tees and Wear); 57kg – Elise Glynn (Hook & Jab, Merseyside & Cheshire); 60kg – Caroline Dubois (Repton, London); 64kg – Gemma Richardson (Scunthorpe BC, Yorkshire); 69kg – Ellouise Challenger (Downend, Western Counties, pictured below); 81kg – Emily Asquith (Bridlington, Yorkshire).
Leading them in their preparations will be England Boxing coaches Amanda Coulson and Laura Sargeant.
Not everyone on these camps will compete in Bulgaria, but the final selections will fly out for the Championships between 1st and 12th September.
"We believe getting the boxers together in single sex camps for some intense preparation will give them the best possible chance of medalling in Sofia," said David Thorley, England Boxing's Head of Talent and Competitions.
"It will supplement the fantastic work that their respective club coaches have already been putting in with their boxers in the lead up to the competition, which we're extremely grateful for.
"The competition in Bulgaria will be tough, but we are hopeful that the talented boxers we have selected can rise to the challenge."