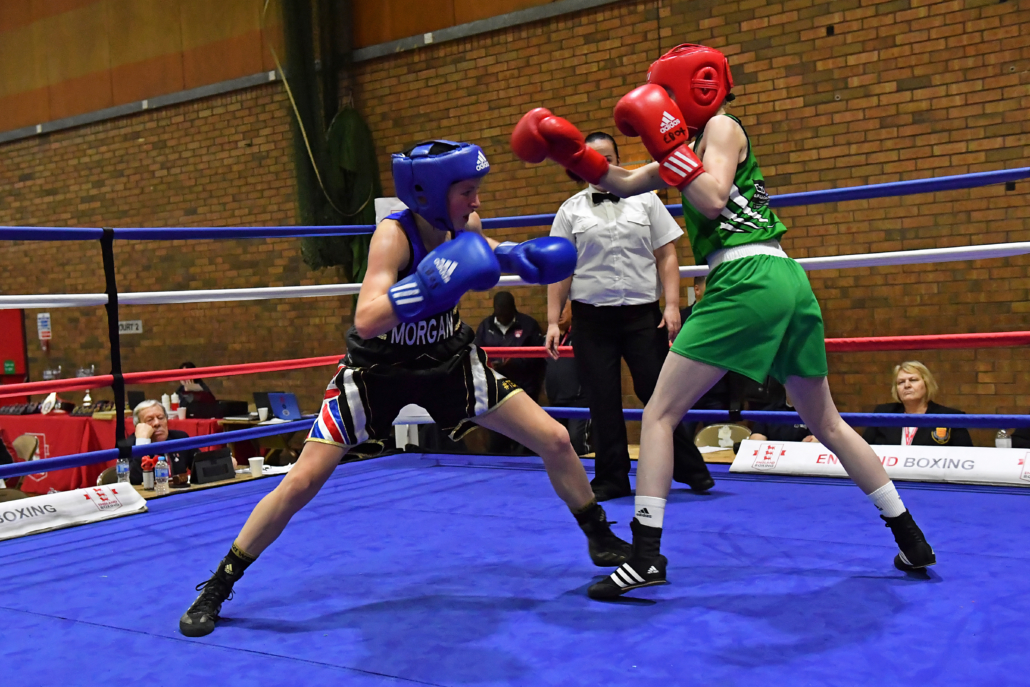 England squad for Scotland duel
August 1, 2019 | by Matt Halfpenny
England Boxing can confirm its squad to take on Scotland in a duel this Sunday (4th August).
It will take place at The Venue, Bowers Mill in Halifax, with weigh-in at 1.30pm and boxing starting at 3.30pm.
There is a strong Yorkshire representation, with no less than six of the boxers from that region.
"We would like to take this opportunity to wish everyone competing for England the best of luck," said David Thorley Head of Talent and Competitions.
England squad
48kg – Miriam Zouhou (Stratford, Midlands); 49kg – Morgan Ansell (Cleary's, Midlands, pictured above left); 49kg – Mykyle Ahmed (Manor, Yorkshire); 52kg – Shane Patterson (Wearmouth, Tyne, Tees & Wear); 52kg – Codie Smith (Hull, Yorkshire); 52kg – Alex Head (Hoddesdon, Home Counties); 52kg – Patrick Hewitt (Leigh, North West); 57kg – Edward Hardy (Highfields, Yorkshire); 60kg – Subhaan Ahmed (KBW, Yorkshire); 66kg – Ted Jackson (St Paul's, Yorkshire, pictured below); 75kg – Danny Steele (Epic Golden Gloves, East Midlands); 86kg – Jada-Blaze Letman-White (Freedom, Yorkshire).