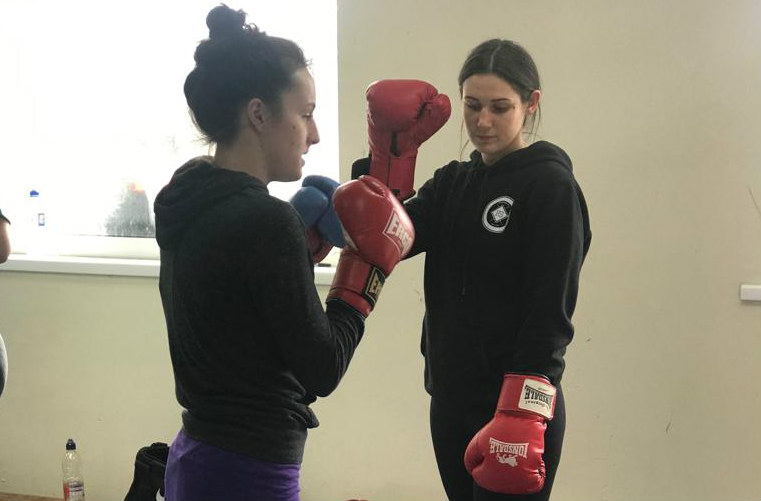 Punch Like A Girl breaks new ground
August 3, 2019 | by Matt Halfpenny
Women and girls-only level one coaching courses are set to be rolled out across England Boxing's regions after a successful pilot in Yorkshire.
17 members from 15 different clubs have already secured their lanyards, or are in the process of doing so, after passing the four-day course run over two weekends.
The 'Punch Like a Girl' project was held at the Hunslet Club in Leeds, and saw participants strike up relationships they have continued after returning to their own clubs.
They have since set up their own WhatsApp group to share ideas and good practice, as well as offer each other support.
With the concept having proved a significant success, other England Boxing regions are set to follow as the popularity of boxing among women and girls continues to grow.
"With the vast majority of level one courses currently attended by males, it can sometimes feel intimidating to some women, discouraging attendance and active participation among those who do go along," said Ashleigh Hurrell, England Boxing's Club Support Officer for Yorkshire.
"Those who came to this all-female course said how much more comfortable they felt doing so in the company of other women.
"By widening this out to other women around the country, hopefully later thus year, we hope to increase the number of female coaches in boxing gyms, which will in help developing the numbers of women and girls up and down the country."
The pilot course was made possible by Yorkshire Sport Foundation's satellite programme – which is Sport England lottery funded – who put around £7,000 to the cost of the project.
It not only paid for the delivery of the course and equipment, but also and allowed all attendees to be given t-shirts Punch Like A Girl t-shirts.
Sheffield City, Sheffield Boxing Centre, BODY Carnegie ABC, Townend Barnsley, Freedom Boxing Academy, White Rose Boxing, Empire Boxing and Fitness, The Hunslet Club, Seacroft Select ABC, Evolve Boxing Club, Meanwood ABC, The Lion Gym, Unity Boxing Gym, Castleford ABC and Wath Upon Dearne ABC were the clubs to take part.
Debra Cummins, Development Manager at Yorkshire Sport, said: "We are trying to get more 14 to 19-year-olds girls active and, with a lot of boxing clubs proving popular, working them to increase the number of female coaches, and therefore number of female members, can help us do that."
Current England Boxing membership figures shows that 34% of participants are female, but that increase is not currently being matched in terms of the number of new female coaches – a key reason for the planned expansion of female-only coaching courses.
Encouragingly, since the Yorkshire pilot, more than 75 new female participants have attended sessions run by the newly-qualified coaches, with more planning to start over the next few months.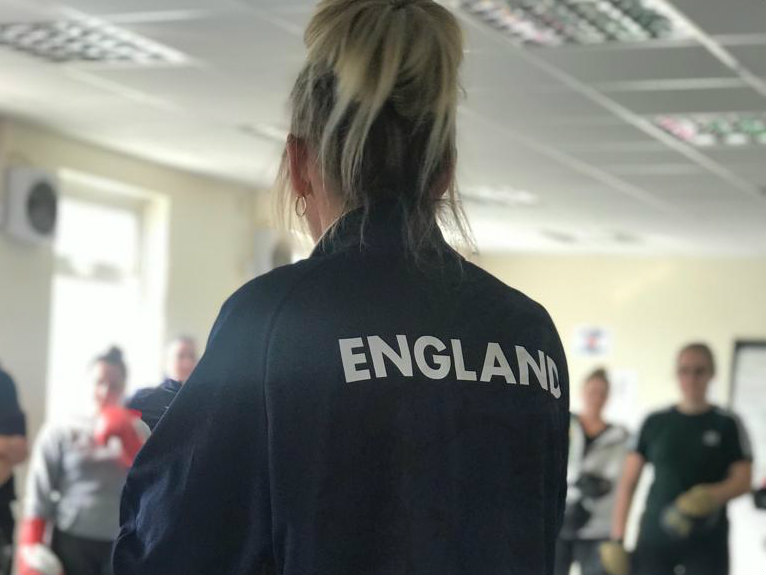 Each coach has been targeted with attracting at least 10 new participants for a total of 200 across the participating Yorkshire clubs.
"I have been involved with boxing for 26 years and this was the first time I have taken an all-female session," said Coach Educator Amanda Groarke, who delivered the course. "It's a big step forward and more sessions like this in the future will hopefully get more females into the coaching, taking away any worries they may have."
Punch Like a Girl is building on several other positive steps to develop women's boxing in England.
The England Boxing Women's Winter Box Cup – the first all-female event of its type in the UK – took place for the first time last December.
Following on from that, a three-part Aspire Programme has brought together coaches and boxers from all over the country in three sessions at the English Institute of Sport in Sheffield.
Hunslet course participant Roxanne Gray, of Meanwood ABC, said: "All the ladies made me feel so at ease. It hands down made me proud to be female!"