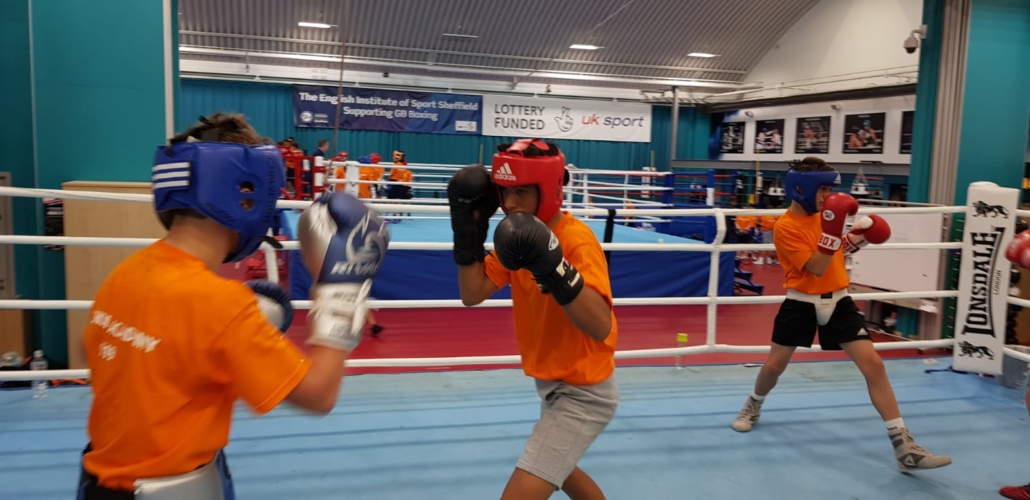 Boxers hone skills at Schools Academy
August 4, 2019 | by Matt Halfpenny
An impressive standard of boxing and a widespread enthusiastic approach to training were features of the inaugural session of the Schools Academy 2019, held at the English Institute of Sport (EIS) in Sheffield.
A total of 76 boxers attended to hone their skills at the first of a three-session series of England training days planned by Development Coach Amanda Coulson.
The invite-only Schools Academy is for the boxers who were runners-up of Class A and B category weights at the England Boxing National Schools Championships 2019 in May, along with the finalists of the Cadets at the same competition.
The day consisted of sparring, shadow boxing, technical work, bagwork, padwork, running and a circuit for everyone.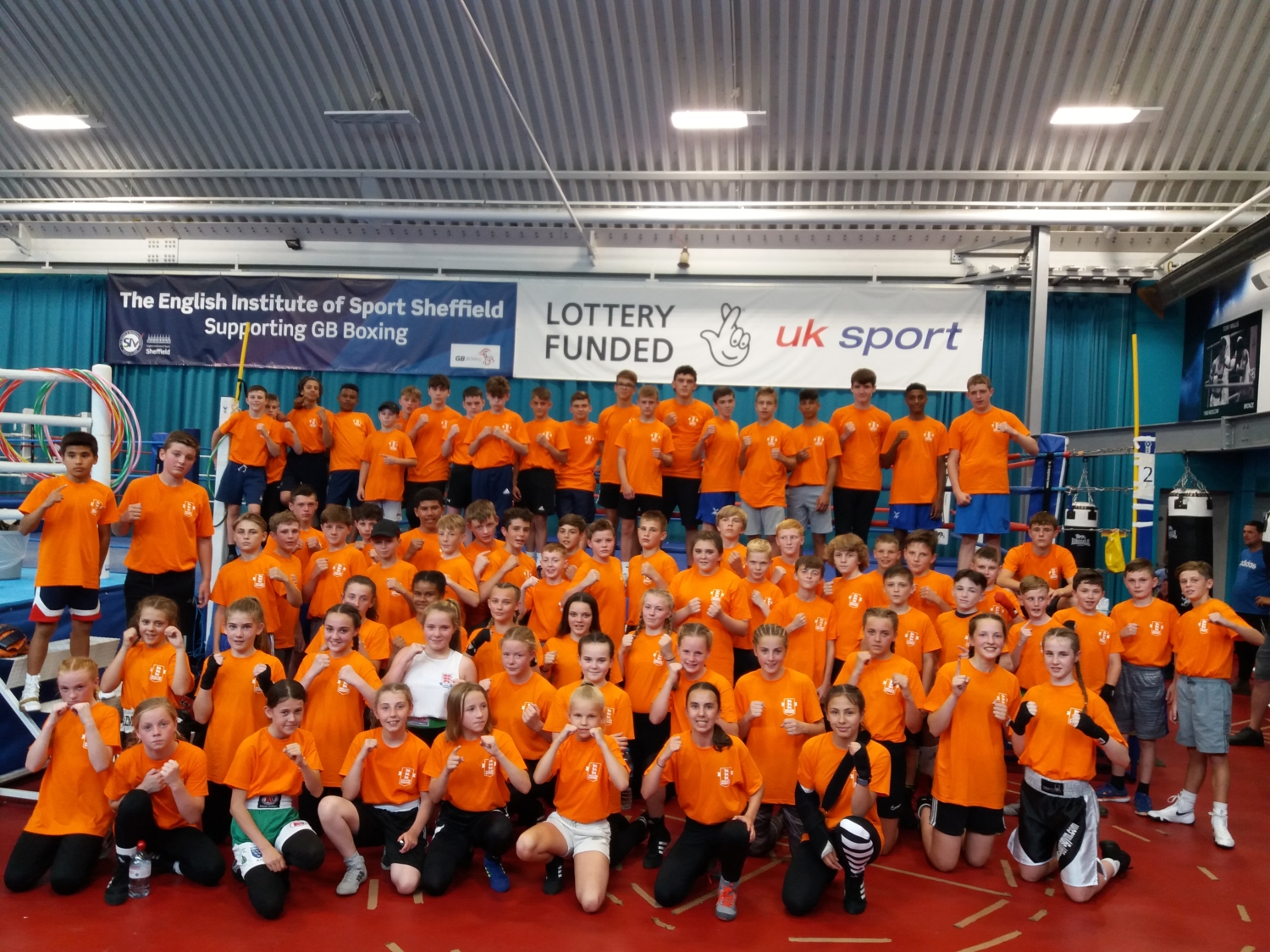 There was a chance to step into The Lions' Den, the gym used to train by GB boxers, and each participant received an orange Schools Academy squad emblazoned with the three lions of England.
"The Schools Academy is a fantastic opportunity to inspire and motivate the boxers who qualify for it and to introduce them to the England coaches," said Coulson.
"They were also able to experience an international training session to aid their development further, and it gave them an insight into how the Talent Pathway works."
The remaining two Schools Academy sessions are on Sunday 6th October and Sunday 1st December – both at EIS.