Club case study: ELBA engaging strongly in its local community
November 17, 2022 | by Matt Halfpenny
East London Boxing Academy (ELBA) is a club born out of passion and a growing need for it in the local community it serves.
Based in Leyton – within the Borough of Waltham Forest, in a small, converted sports pavilion within Drapers Field – it is a stone's thrown away from the London 2012 Olympic Stadium.
ELBA has been the only boxing club within Waltham Forest affiliated to England Boxing since it was founded at the conclusion of the London Olympics by local resident and ex-boxer-turned-coach Umer Iqbal (pictured below).
Identifying a local need
He identified the local need for a boxing club which provided opportunities for local young people to participate in an Olympic sport and fitness activity – and to pull them away from anti-social behaviour.
Having previously boxed for County ABC, Dagenham ABC, and finally for the Met Police ABC when he joined the Police, Iqbal was determined to give something back by helping local youngsters thrive.
ELBA is managed and run by volunteers, all of who are local residents and have been involved with the gym since its inception.
It now boasts 10 qualified coaches and more than 50 registered boxers, hosting several stages of the regional stages of the England Boxing National Development Championships, alongside ever-popular club shows.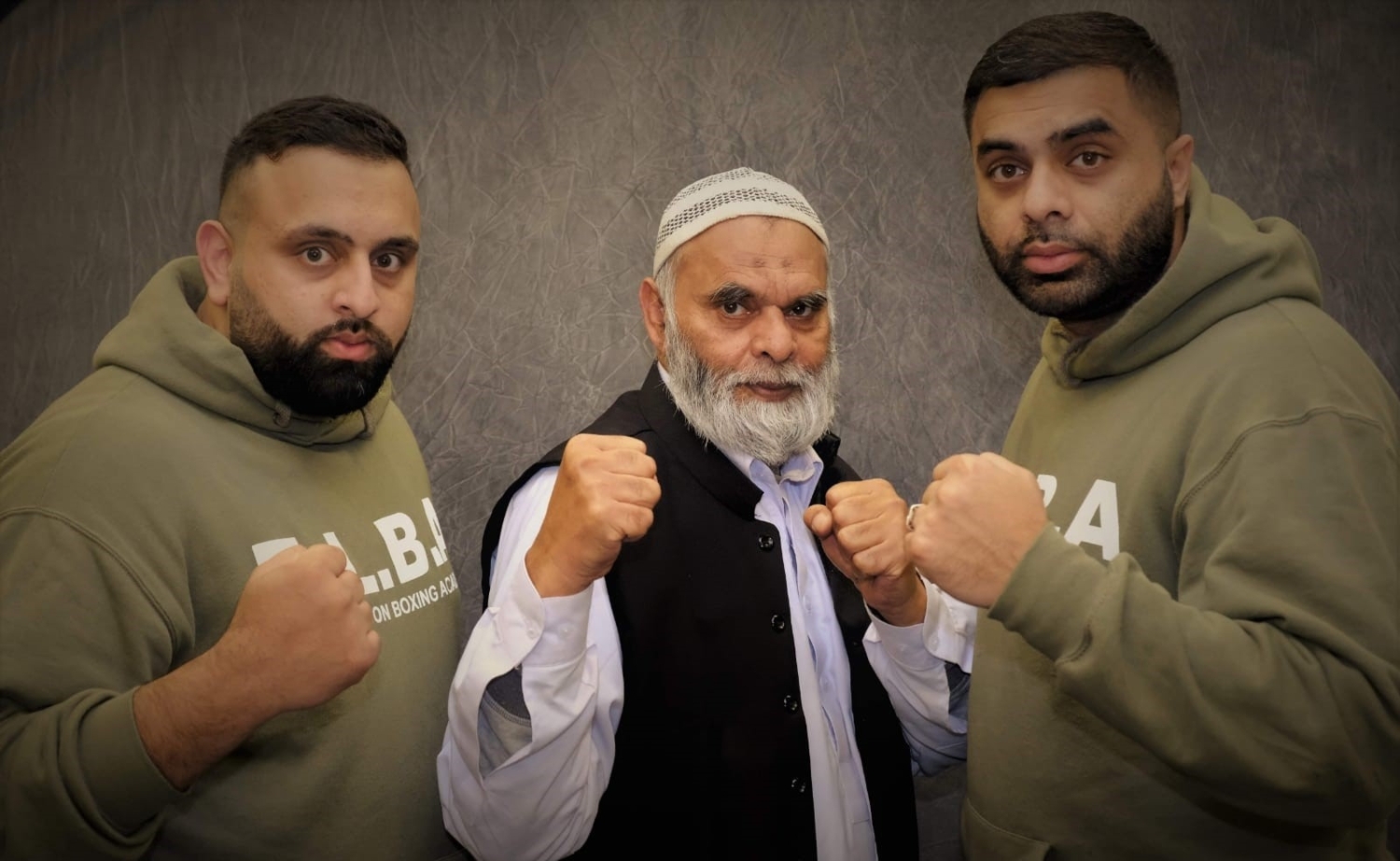 Successes and overcoming tough times
The club has enjoyed a number of successes, from securing a first national champion in its first season at Schools level (Roman Haidari) to now having a number of London regional and national champions.
Much like for everyone else, the Covid-19 Pandemic was a testing time for ELBA, and it had to adapt and deliver free online classes for local young people to improve mental wellbeing during the testing times.
But the club has always strived to remain innovative in its approach, with new ideas to open up its provisions to an widely ethnically diverse range of local people, and the community, many of whom would be deemed 'hard to reach'.
Ethnically diverse and inclusive
ELBA is proud to be one of the most diverse and inclusive clubs in London, with coaches and boxers from all communities and walks of life.
Waltham Forest has a 53% ethnically diverse community – higher than the National averages and many parts of London – and is one of the most deprived area in England according to IMD, with the club reflecting this in its membership.
With an increase in violence against women and girls, another recent success story has been to introduce women-only sessions, which are led by ex-boxer-turned-coach Aileen Cooney.
On a competition level, ELBA won three British University championships golds and one silver in 2022, while another highlight was long-standing club captain, Jack Daly, reaching the England Boxing National Amateur Championships semi-finals at heavyweight, where he lost a very close bout to the eventual winner and boxer of the tournament, Pat Brown.
'Unique relationships'
Iqbal said: "ELBA boasts unique relationships and partnerships throughout Waltham Forest, which we're very proud of.
"We work closely with the likes of LA Sport Development Team, local schools, places of worship, local police Safer Neighbourhood teams, Great Ormand Street, mental health charities, local ward councillors and local MP John Cryer to improve local lives.
"In the future, we plan to run far more inclusive programmes, including one aimed directly at those who may struggle to afford activities, as we believe cost should never be a barrier to boxing, regardless of the level
"We're also increasing our female-only sessions, and then we'll focus on our incredibly talented competitive boxers, who can grab many more honours along the way."
Find out more
You can find out more about the club via its website by clicking here, on its Facebook page by clicking here and on its Instagram page by clicking here.