Club case study: West Kingsdown an asset in the local community
March 19, 2022 | by Matt Halfpenny
West Kingsdown ABC became a club in the making in 2015, after years of dreaming from head coach and former professional boxer, Mickey Bowden.
As luck would have it, Mickey got into conversation with local councillors who had recently opened a community and sports centre in the village, which during the building process had run out of funds to complete a loft area that was now dead space.
The councillors had been experiencing minor acts of vandalism to the building and anti-social behaviour on the fields and park next to the centre, and were keen to open a boxing club to help engage the young people and instil the influences of discipline and respect, which the sport is well known for.
After almost two years of hard work, fundraising, reaching out to sponsors and dedication from Mickey, his wife and club secretary, Sarah, as well as the rest of the club committee members, West Kingsdown ABC finally opened its doors in early 2017.
Since that time, the club has been an extremely active on the competition circuit by producing two championship finalists and four semi-finalists. It seems only a matter of time until they secure their first national champion.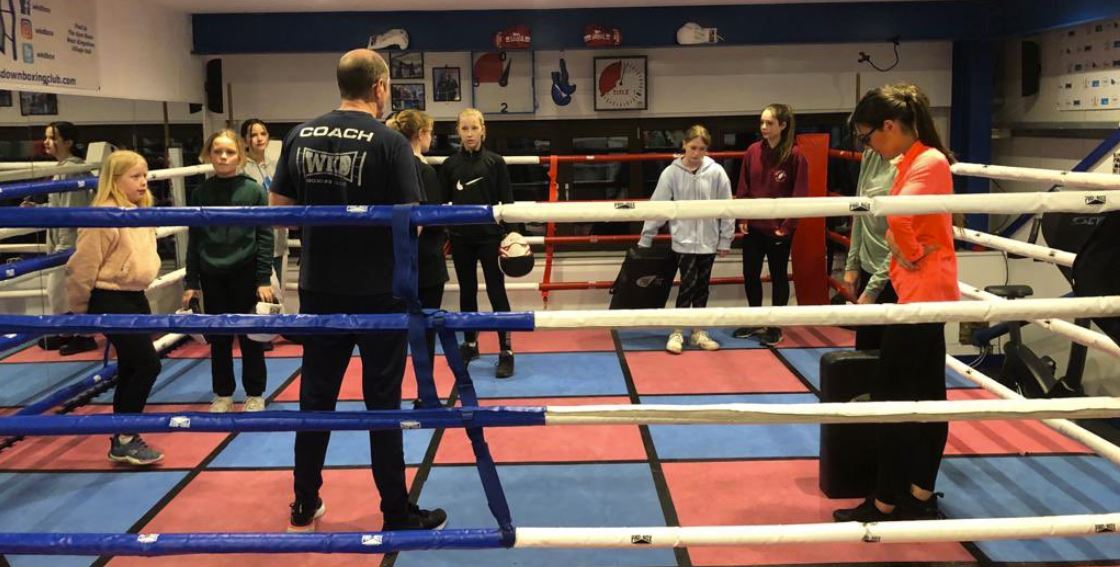 But perhaps more impressive is the high level of respect that the club has gained within the local community in such a short period of time.
The club deliver female-only training sessions that are focussed on self-defence and fitness which have been really well attended, as well as training sessions for people who have Parkinson's, as part of England Boxing's Inclusive Activity Programme.
WKD also arrange regular fundraisers and donations from its members to give to local food banks and charities, all with the aim of supporting those in greatest need.
Their great reputation in the community has led to the club receiving annual invitations to local schools and summer fetes to showcase themselves and recruit new members, and also served them well during the lockdowns of 2020 and 2021 due to covid-19.
During that time, the club set-up a fundraising page as part of England Boxing's KO Covid-19 campaign, and they managed to raise in excess of £2,000 to help keep the club afloat during hard times.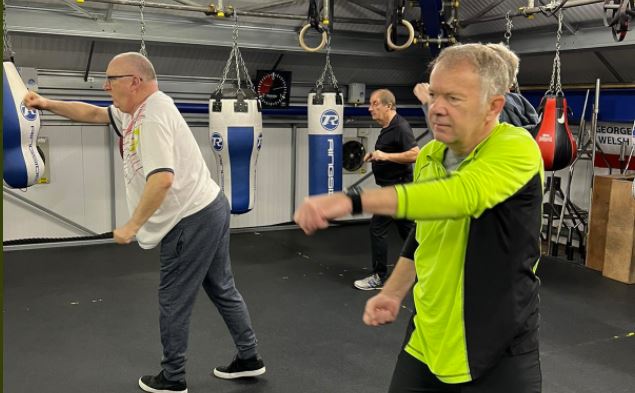 This was largely with thanks to local people donating their money in recognition of their support for the club and its efforts in the West Kingsdown area.
The club are now embarking on their next big project with plans in-place to extend their gym to double its current size, helping to secure their long-term future.
"I've known Mickey, Sarah and the club quite literally since day one, and could not be more pleased for them and the impact that they have had on their local community," said England Boxing's Club Support Officer for the Southern Counties, Avoen Perryman.
"Just like in boxing, the club have been presented with many barriers and hurdles to overcome, but rather than shying away from a challenge or blaming something else, they have fought hard to secure their future, worked hard to support themselves, and are now seeing the rewards as a result."
The club has hosted 13 shows in five years, including five dinner shows and has the latest two booked for 2nd April and 28th May.
Find out more about the club on their Twitter and Facebook pages.