Youth Worlds 2022: day six round-up
November 20, 2022 | by Chris Boyd
Team England will have 10 boxers in the IBA Youth World Championships 2022 quarter-finals in La Nucia, Spain, following victories for all four competing boxers on day six.
Team England had two boxers in session one on day six, with Emily Whitworth first up as she competed against Spaniard, Julia Villegas in an under 57kg bout.
Whitworth controlled the bout from the first bell, fluctuating between drawing her opponent in from a distance and keeping Villegas close and boxing from the inside.
After taking both the first and second rounds unanimously, Whitworth was in cruise control throughout the third round as she predominantly kept her opponent at arm's length while slipping shots and landing her own.
Whitworth secured a unanimous victory, with scores of 29-27, 29-28, 29-28, 29-27 and 29-28.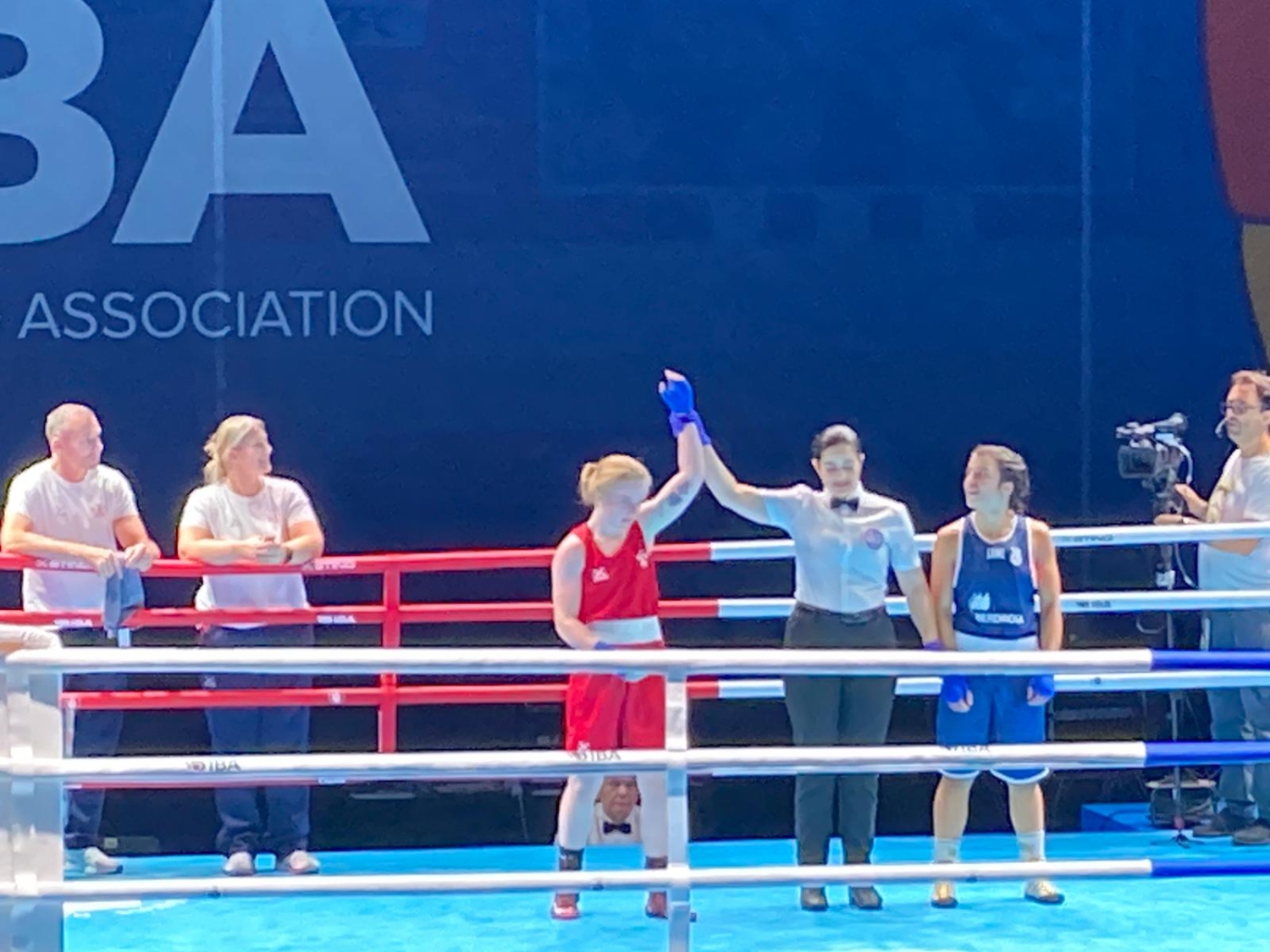 Next up was Damar Thomas, who was making his Youth World Championships 2022 bow, as he took on Indian boxer Bharat Joon in an under 92kg bout.
Thomas began to use his jab and range early in the first round, taking advantage as he made the bout uncomfortable for his opponent.
It was more of the same from Thomas in the second round, however, Joon began to land huge counterpunches as the bout evened out and the victory hung in the balance.
Thomas' overall quality and fitness shone through in the final round, as the Powerday Hooks boxers repeatedly landed his massive jab along with a couple of flurries of combo's to advance into the quarter-finals on a 3-2 split decision.
Lauren Mackie was Team England's only representative in session 2 of day six, as she took on Johana Rivas of Colombia in an under 52kg bout.
The Burton Park boxer wasted no time at all in dispatching her opponent in a barnstorming performance.
Colombian Rivas flew out of the traps in the first round, with European silver medalist Mackie utilising this, landing repeated jabs and backhands to inflict a standing eight-count on her opponent inside 70 seconds.
The bout continued, but with 15 seconds of the first round remaining, Mackie caught her opponent with a huge shot and after facing another standing eight-count, the referee deemed Rivas unable to continue as Mackie advanced to the quarter-finals.
The final Team England boxer in action was Nelson Birchall, as he came up against a tough opponent in Bakhtiyar Anarbayev of Kazakhstan.
Both boxers threw themselves into the first round of their under 60kg bout, with Birchall finding the Kazakh with huge backhand shots which forced a standing eight-count halfway into the round.
Anarbayev composed himself and grew into the bout following the count, as both competitors boxed at range and found each other with powerful backhands.
The bout continued at full throttle until the final bell, with both boxers leaving everything in the ring.
With a second 4-3 bout review decision in as many days for Team England, Birchall advanced to the quarter-finals of the Youth World Championships.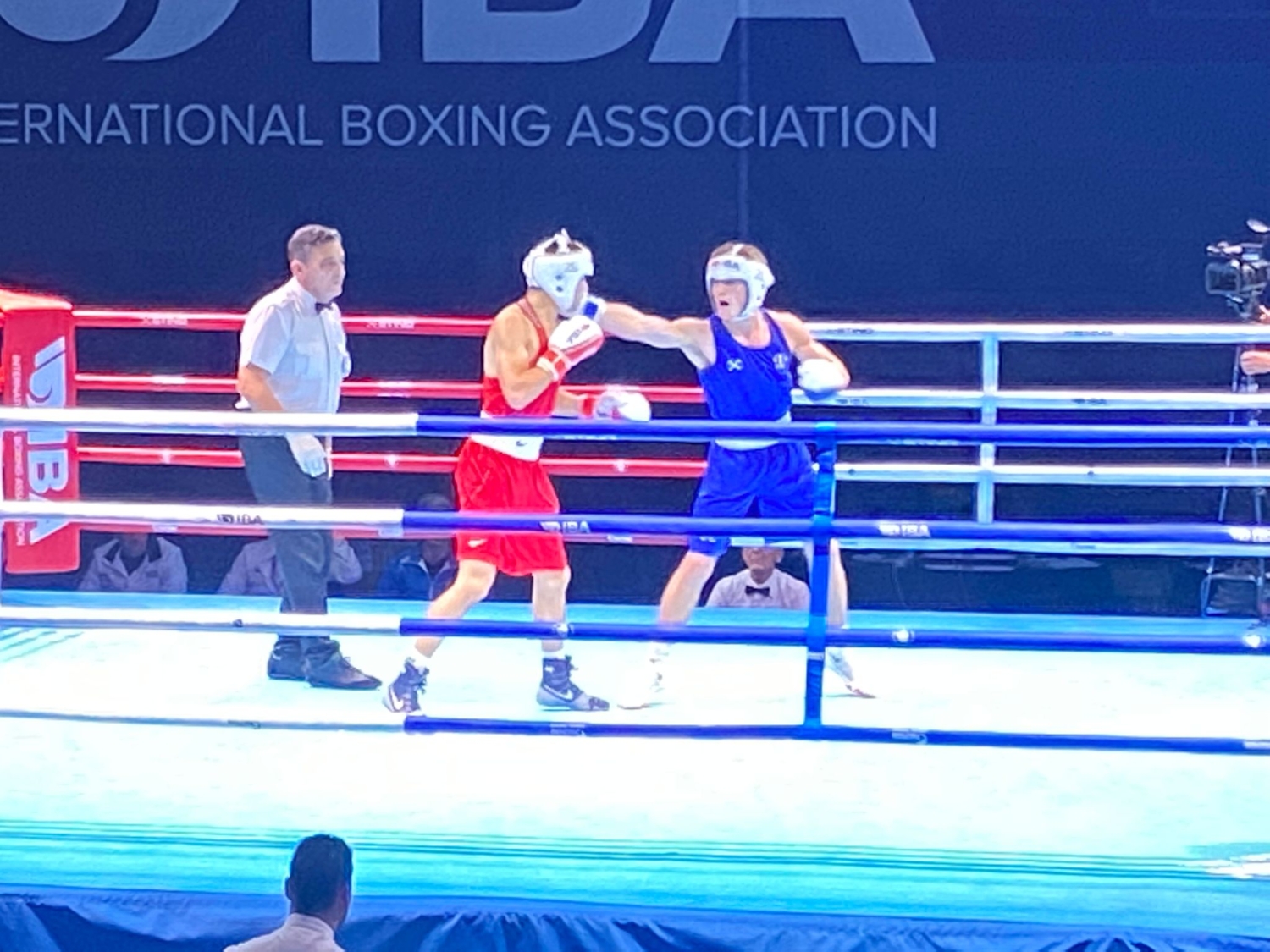 Five Team England boxers are in quarter-finals action tomorrow, see the details below.
Day seven England bouts
Session 1 (2pm start, 1pm UK time)
Ring A, bout 12: Under 67kg – Jorge Forcades (Cuba) v Levi Barnes. 
Ring B, bout 3: Under 54kg – Kamonchanok Chupradit (Thailand) v Jayne Bardauskas.
Session 2 (6pm start, 5pm start UK time)
Ring A, bout 5: Under 81kg – Amber Moss-Birch v Nora Komjathi (Hungary).
Ring B, bout 7: Under 63.5kg – Demur Kajaia (Georgia) v Osama Mohamed.
Ring B, bout 11: Under 92kg – Damar Thomas v Kian Govan (Scotland).