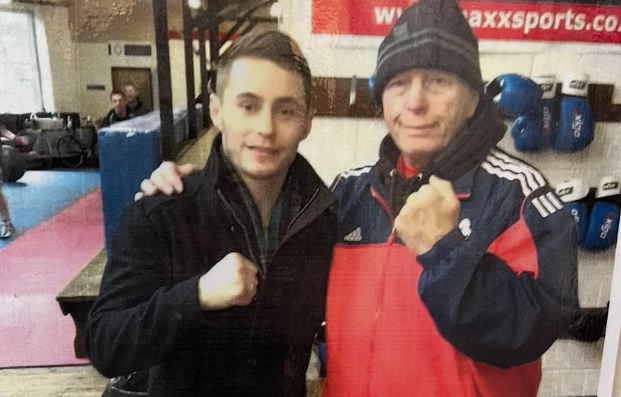 Tribute: John Hart
March 30, 2023 | by Matt Halfpenny
England Boxing has been saddened to learn of the passing of long-standing coach John Hart.
He coached at a number of clubs for many years, including Love Police Boxing Club, Louvelite and Bolton Lads and Girls Club and.
For periods, John was also a North West regional and England coach and an England Boxing Coach Educator.
"It's with great sadness we report the loss of an absolute legend in amateur boxing. John Hart coached at Love Boxing for many years until illness prevented him," said a statement on Facebook by Love Police Boxing Club.
"Rest in Peace John, you will always be remembered fondly here."
Alan Camps said: "John was an amazing coach and friend. My heart hurts to right this post as I will always cherish the good memories together.
"This man taught me boxing from the age of 11 'til the age of 16 before I went in the Army and continued to box in the forces.
"I accomplished many great things in my teenage years due to boxing has it also primed me to go on and achieve an amazing endeavour in The British Armed Forces.
"John has had a massive influence on my life and I think most would agree he's impacted so many people in boxing… he was more than just a boxing coach, he was a friend and a truly remarkable person."
"So sad to hear the passing of my former coach John Hart," added Stevie Bell. "John came to Louvolite ABC in 1996 and shown me the style of boxing which took me to another level.
"(He) taught me the scouse layback and style of boxing which suited me perfectly. I will be forever in his debt for his knowledge.
"Rest easy boss and a million thank yous for helping me achieve excellence."
And Kar Day said: "Today we say good bye to John Hart. Without this man who knows what path life would have chosen for me?
"I will always be grateful and blessed to have had you as my coach, not only for boxing but for life. RIP John – you will be missed by many."
England Boxing would like to send its heartfelt condolences to John's family and friends at this sad time.