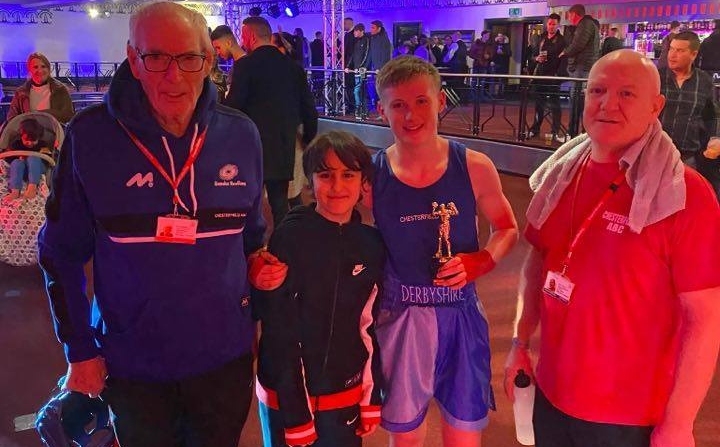 Tribute to Richard Walker
January 31, 2021 | by Matt Halfpenny
England Boxing has been sad to learn of the passing of long-serving Chesterfield ABC coach Richard Walker.
One of the original founder members of the Derbyshire club (pictured left), he had been a coach there for over 45 years.
Chesterfield ABC Chairman, Dean Smith, said: "I will not be on my own to express what a special man Richard was.
"Many saw him as a father figure, (who instilled) discipline, respect, confidence, morals and gave them a sense of direction at a time when they needed it the most. It was all done on a voluntary basis for the sport, club and people that he loved, asking for nothing in return.
"Wherever we travelled in the country, clubs, coaches, boxers – the whole boxing fraternity – knew Richard Walker.
"He never asked for anything, but what he has accumulated is generations of people that will be forever in his debt.
I speak on behalf of all the club coaches, boxers past and present in saying this. Special man, special coach, special friend. Rest in Peace Richard, you will never be forgotten."
A Facebook post from the East Midlands Region added: "Richard was a true stalwart of the boxing community and will be hugely missed.
"Our heartfelt condolences go out to Richard's family and all at Chesterfield ABC."