Tributes: Western Counties' Iain James and Alan Brightman
January 27, 2021 | by Matt Halfpenny
England Boxing is sad to hear of the passing of two Western Counties stalwarts and lifelong servants to the sport.
Iain James, of Dorset, and Alan Brightman, of Devon, were permanent fixtures both in the region and nationally.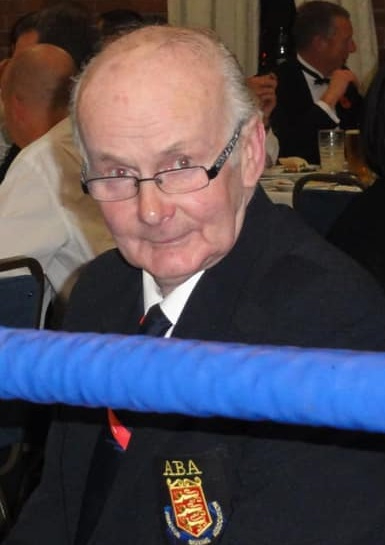 Iain (pictured right), a judge and supervisor, was known for his integrity and gentlemanly nature in everything he did.
His early interest in boxing came at a fairground booth before he became a coach in the early 80s, starting at Purbeck ABC.
Due to personal reasons he gave up for a few years, but then became an official in 2005 with Weymouth ABC.
Regional secretary Mike Hemming said: "We have sadly lost one of the remaining true gentlemen of amateur boxing.
"He has been an absolute stalwart of boxing in Dorset and the Western Counties, a nicer man would be difficult to find. A fair, decent, hardworking and honest man, I have never heard a bad word spoken about him."
Iain's mark has been left on the sport in the shape of a host of family members who are involved amateur boxing.
Grandson Iain Weaver was a 2010 European silver and Commonwealth Games gold medallist and is now a professional, grandson Iain Weaver, while daughter Jean is a long-serving official and son-in-law Jay coach of Ferndown ABC.
Daughter Mary is also a judge and referee, whilst granddaughter Izzy is planning to follow in mum and grandad's footsteps by becoming an official.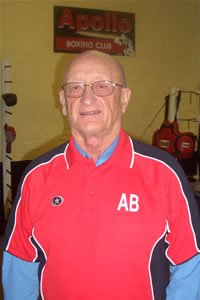 Such was Iain's dedication, he was still officiating and attending Western Counties meetings in his wheelchair and clad in an oxygen mask, still enjoying a joke and relishing every moment of the sport he loved.
Alan (pictured left), meanwhile, was a regional coach educator, regional coach and England coach.
He started aged 9 and, while serving with the RAF, won the Nato Forces Championship in 1956 and 1957.
Alan became an advanced coach with Torbay ABC, Newton Abbot, Apollo and later Mayflower.
He coached Keith Brooking, now an AIBA official, in 200 contests and to international level.
Keith said: "Without Alan's skill and encouragement, I wouldn't have boxed for England. I have so much respect and thanks.'
The Nicette family were also coached by Alan, with Mark was an international and brother George a national champion and England representative. Guy, Ralph, and Richard all boxed at a high level thanks to his teaching and years of dedication.
Alan assisted with the 1980 Olympic squad and was particularly proud of assisting helping the team members from the Western Counties, Peter Hanlon and Nick Wilshire.
Both men will be very much missed.