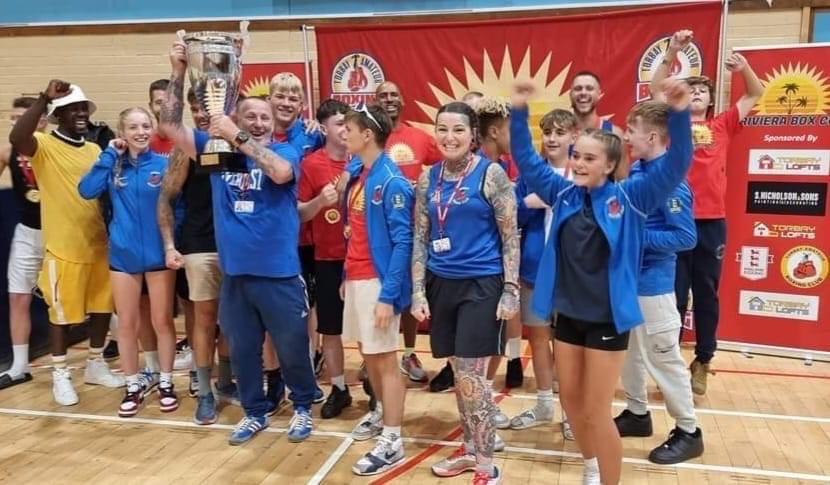 Home club Torbay defend team title in Riviera Box Cup… just!
August 16, 2022 | by Matt Halfpenny
More than 60 clubs competed at the 2022 edition of The Riviera Box Cup, held over the weekend of Saturday 13th and Sunday 14th August in Torbay, Devon.
The annual competition – for Junior, Youth and Senior boxers – swas staged across two days and saw clubs from across the country travel to the Western Counties to compete.
On day one, there were 56 highly competitive bouts, but if there was a bout of the day it was arguably the Under 80kg Junior contest between DM's Birmingham ABC representative Remain Taylor and Boyd Chapman from Torbay ABC.
From the first bell, both boxers gave everything, keeping the crowd on the edge of their seats for all three rounds, with the judge's decision going to Chapman.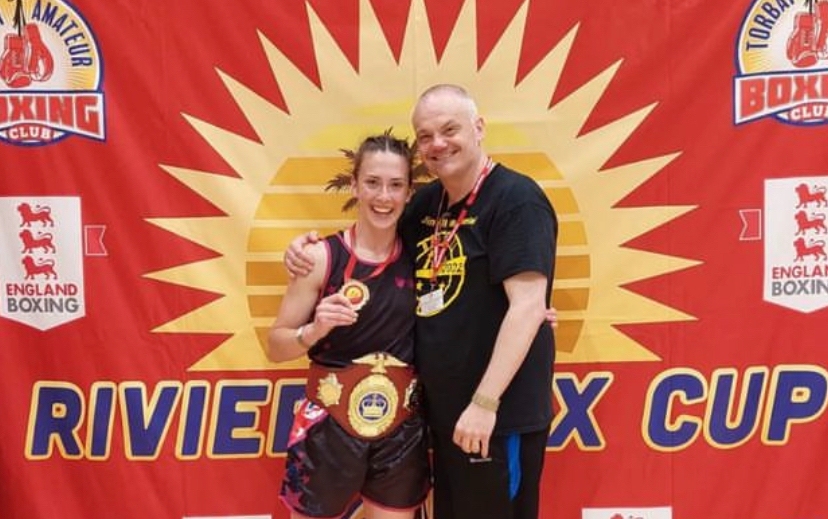 Going into Day two, there was three-way tie on the team leaderboard between Droitwich, White Hart Lane and Torbay, with Finchley, Dagenham and Dale Youth all in contention behind them.
There were 52 bouts in all and the battle for the cup went down to the final bout with Torbay lifting the cup for the third year in a row with seven gold medals, edging White Hart Lane into second place with six, while Finchley, Dagenham and Scrappers shared third place with five each.
Belts were awarded to:
Best Female Boxer – Jasmine Poole (Downend Police, pictured above)
Best Male Boxers – Dean Dunga (White Hart Lane) and Sean-Paul Langley (Torbay)
Most Outstanding Boxer – Alfie Lister (Bognor)