NACs 2022: men's Under 54kg preview – Bailey v Huddart
April 22, 2022 | by Matt Halfpenny
Experience may count for a lot in sport and life in general, but it doesn't count for everything.
That's certainly the case with the Male Under 54kg England Boxing National Amateur Championships 2022 finalists, where both contenders for the coveted title belt are teenagers.
In the red corner will be Dagenham's Darren Bailey, who at the tender age of 19, is one of the brightest young prospects emerging from the capital.
In the blue corner, meanwhile, will be 18-year-old Shaun Huddart from the renowned Birtley club in the North-East.
It throws up an intriguing South v North match-up that is sure to light up the BBC Sport live streaming coverage and enthral those who attend in person at Manchester Central, where the action starts at 1pm (spectator doors open at 12noon).
Bailey first signalled his intentions in his London region by beating Haringey's Yusuf Thahmin, who reached the final in 2021 at Under 52kg before the weight classifications were changed slightly at the start of this year.
In the quarter-finals he saw off the challenge of One Nation's Satpal Singh Bahra by a unanimous decision and in his semi-final overcame a strong opponent in Sahil Khan, of Fearless, by a tighter, split decision.
All that has followed victory in last year's England Boxing National Senior Development Championships, where he was a final winner over Aston's Reagan Oliver.
Little wonder, then that Bailey is quietly confident about his chances of recording back-to-back national title wins at different weights and levels as he heads north to M2.
"I have come into this with not that much experience – probably less experience than pretty much all, if not all, the other quarter-finalists, but I have shown I can compete at this level and I am ready for the final now," he said.
"I don't think many people gave me much chance against my semi-final opponent, given he had boxed a lot more bouts than me, but I have more than held my own.
"I have been sparring with good quality people, so I knew what I was capable of, but it's pleasing to have gone out and shown it in the ring. There's one step still to go.
"I definitely have a look at my opponents, and I have done this time, but I leave most of that to my trainers and then try to execute what they say.
"Whoever you get at this stage of a competition, especially this competition, you know is going to test you, so I'm sure it will be entertaining for the people watching."
Bailey is an engineering apprentice by day, working 7am to 4pm and fitting in his training around that.
He enjoys his work and says, because it is not physically demanding, he can put all his strength into his efforts at the gym.
Bailey said: "I'm glad to have the job and keep my career options open outside of sport. It's quite hard to say what the future will hold in terms of GB and the programme, but it's a good alternative.
"It's good to take your mind off the boxing some of the time and it's not too strenuous, like if I had a manual job, so I'm all ready to go once I hit the gym."
Bailey believes part of his success is that one of his friends at Dagenham just happens to be a 2021 NACs title winner.
Billy Adams won his title in December, also while still a teenager, although he was knocked out at the quarter-final stages this time, on the same day as number one seed and GB boxer John O'Meara also went out at 57kg.
With the pair being closely matched in weight, they have made ideal sparring partners and Bailey has learned much from his talented club-mate.
"Billy knows and has boxed a lot of the opponents I have faced or am going to face as he has come through, so that really helps me," he said.
"He's also pretty much the best sparring partner I could get anywhere in the country – and he just happens to be at the same gym as me.
"We push each other really hard and drive each other on, which really benefits us both and is good for the gym as well."
It is by a stroke of fortune, or misfortune, depending on which way you look at it, that Bailey is even competing in this competition at all.
He was a regular at a karate club until it closed down, forcing him to reconsider his combat sport options and, at that point, being a fan on the two Sugars, Robinson and Ray Leonard, he picked up boxing gloves for the first time.
Bailey said: "I was 10 or 11 when I had to stop going to the karate and I had nothing to do as an interest outside of school.
"But boxing had always interested me and I always loved looking through these boxing photos and books I had, which is why I decided to give it a try.
"There was a club quite close to me where I got started and that was it. If I could win this national title it would mean a lot to be the best at this level in the whole country.
"If you look at the history of the competition, how long it has been going for (since 1881) and the names who have won it, it would be a massive deal."
Just as eager to announce his arrival on the big stage is Huddart, who is one of three Birtley boxers to have made it to the Finals Day stages, along with Jack Dryden (Under 57kg) and Dan Toward (Under 75kg).
In his quarter-final, he came through via a unanimous decision against Hoddesdon's Kyle Quinn and then secured a split verdict in his semis bout with Louis Small (Fareham).
"My bouts in this tournament have been my first senior bouts, and I have been very happy with the way I have performed in them," said Huddart, who was scheduled to go to the Youth European Championships last year until England's potential participation was ended by government Covid-19 travel restrictions.
"What I have noticed though is that you can get away with things at Youth and Junior level, but you have to be switched on all the time now and work hard to hold your ground.
"I haven't approached things any differently for this tournament as I would for any other…I've just focused on training twice a day, Monday through Saturday.
"I know that's what I have to do if I want to do well, so not that much has changed because that has always been how I have had my success.
"I'm confident going into this. I'm always confident – I think you have to back yourself."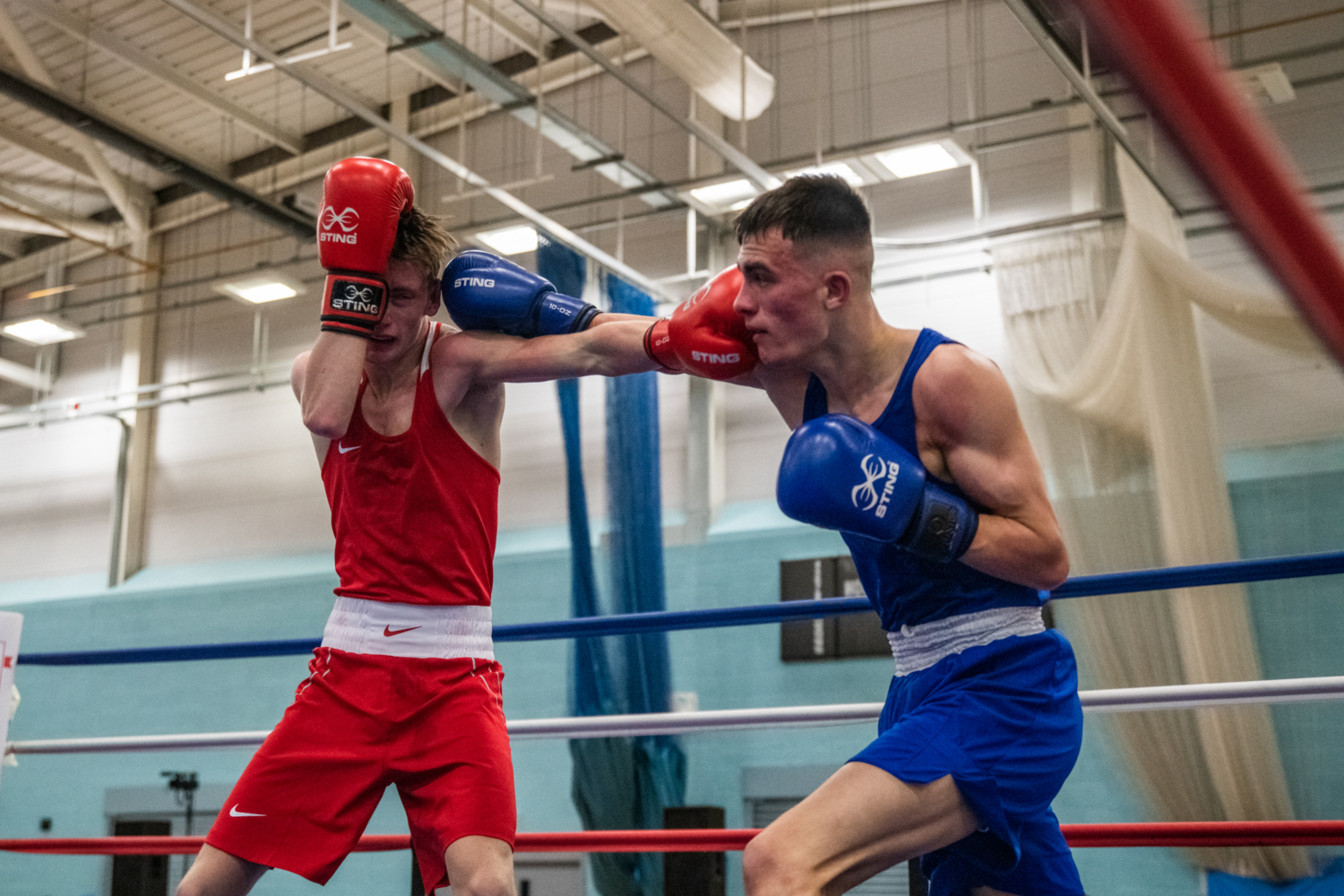 Newcastle United season ticket holder Huddart has been known to miss the odd Magpies game to ensure he does not let up on his training.
And it is that 'all in' approach which means he is solely focusing in his boxing for the moment.
He said: "I could go to college, but I have wanted to focus on this because I want to get on the GB programme and box at World and European Championships.
"I'm not at an Olympic weight at the moment, but that doesn't mean to say that I can't be in the future.
"I want to stay as an amateur for the moment because I think that will serve me best and help me mature as a boxer, as others have done at my gym. There's plenty of time to turn pro eventually."
Like Bailey, Huddart can count on some top-class talent to help him prepare for this weekend's bout, with no shortage of high-quality performers gracing the facilities at Birtley.
In the past, he has also been able to tap into the expertise of brothers and Tokyo Olympians Pat and Luke McCormack, the former who won a silver medal last summer.
"Although those two now train down in London since they have gone pro, they have shown how to go about things when they were here and there are still others around in here every day," said Huddart.
"Calum French still trains here, along with Cyrus Pattinson, both as pros, and then there's Jack (Dryden), Dan (Toward) and Ben (Rees) among the amateurs, so there are lots of people to learn from and train with.
"A few of those from the gym were down to support the Birtley Boys in London and I'm sure it will be the same for the Finals in Manchester, especially as they are a bit closer."
Although, as a finalist, Huddart has already earned an automatic GB assessment, he is keen to push his claims further with victory in Manchester.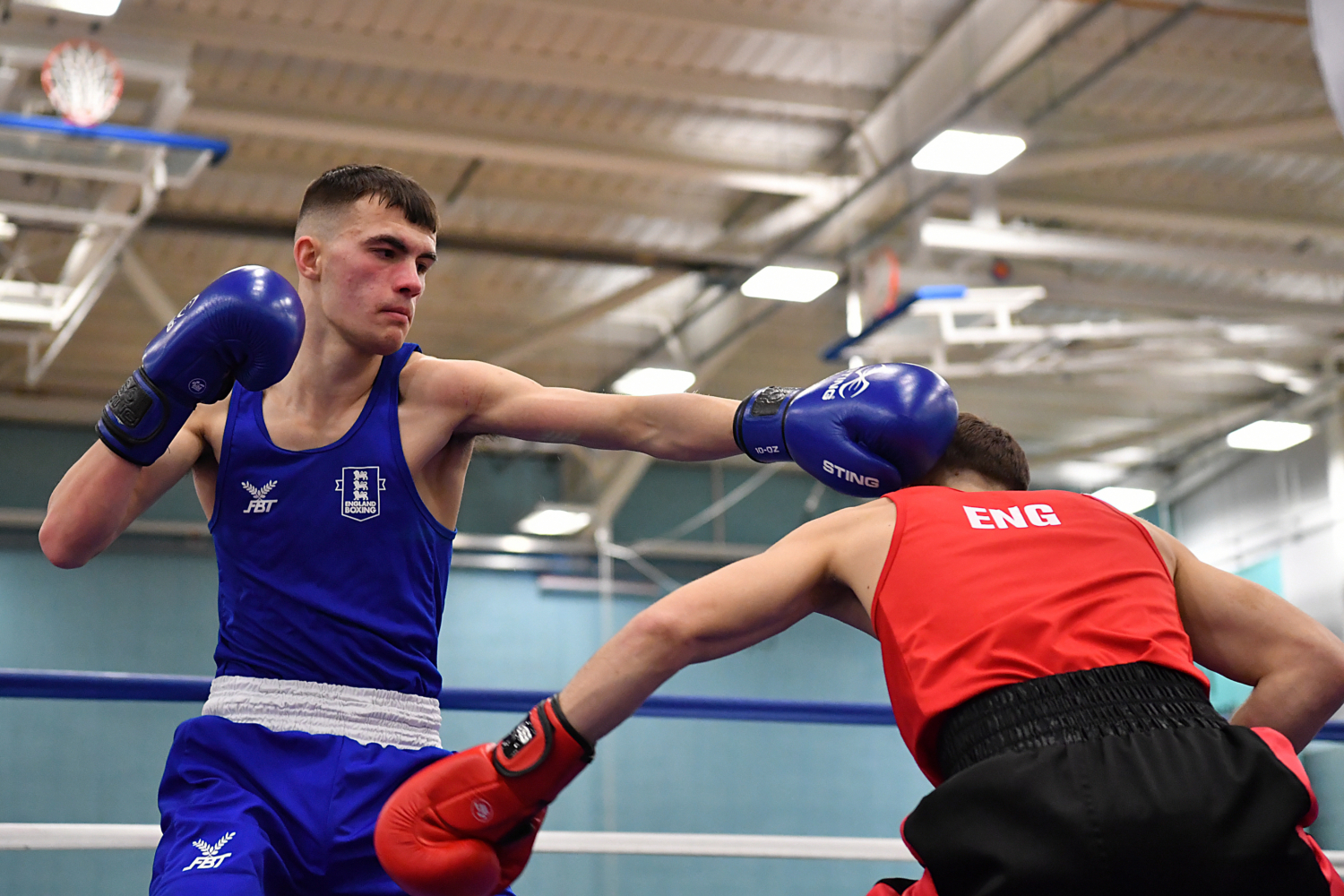 He is also wants to secure victory to underline his reputation in his own gym, which is well accustomed to success on the national stage.
Huddart said: "To win this title would mean the world to me, especially if I could do it in my first year at senior level.
"There have been plenty from Birtley to have won national titles at this level, but I think I would be the youngest if I could do it, so that would be a nice honour to have.
"It also puts you in some great company in terms of boxers who have won it in the past. It was amazing to win the juniors and youths, but this would top them both."
Show you support
Members of the public are welcome to attend, with the action starting at 1pm (12noon doors), with a 30-minute break from 4pm to 4.30pm halfway through the action.
Tickets are available to purchase on the day only by cash or by card. Prices are £20 per adult, £10 per concession (over 65), £5 per child (six to 15-year-olds) and free for those five and under. Please note, no £50 notes will be accepted.
Watch live
You can watch the Finals Day boxing live on BBC Sport by clicking here (please note that the link will not go live until shortly before the boxing starts on Saturday).
Boxing will begin at 1pm with a mid-session break from 4pm to 4.30pm.
Follow the action
The link to coverage will also be made available via the link on the England Boxing's Instagram home page.
You can find out more about the England Boxing National Amateur Championships 2022 by clicking here and follow the action across our social media – Instagram, Facebook, Twitter and TikTok – via the hashtag #EBNAC22.