Title Belts feature: Omar Augustine (Earlsfield ABC)
July 1, 2020 | by Matt Halfpenny
Andy Stables still remembers the moment he first laid eyes on Omar Augustine when he first walked into Earlsfield ABC's Garratt Lane gym in South London as a 10-year-old.
And it's fair to say that he didn't envisage he would have a future England Boxing National Title Belt holder on his hands.
"He won't mind me saying this now, given what he has gone on to achieve, but he didn't look like he was in any kind of shape to be a boxer," recalls Stables, who has coached the now 21-year-old ever since, along another of the club's eight strong coaching team, David Khan.
"His mum and dad brought him along because they wanted him to lose some weight, as he was carrying quite a bit, and also learn how to defend himself. It wasn't like he was someone who was born to box and was tremendously naturally talented.
"But what he did have was two things. Firstly, he kept coming back, and I have always said that if people keep coming back then you can work with them, improve them and do something with them.
"The second is that Omar has always been, and still is very determined. He has got to where he is now because of his hard work and determination to become something."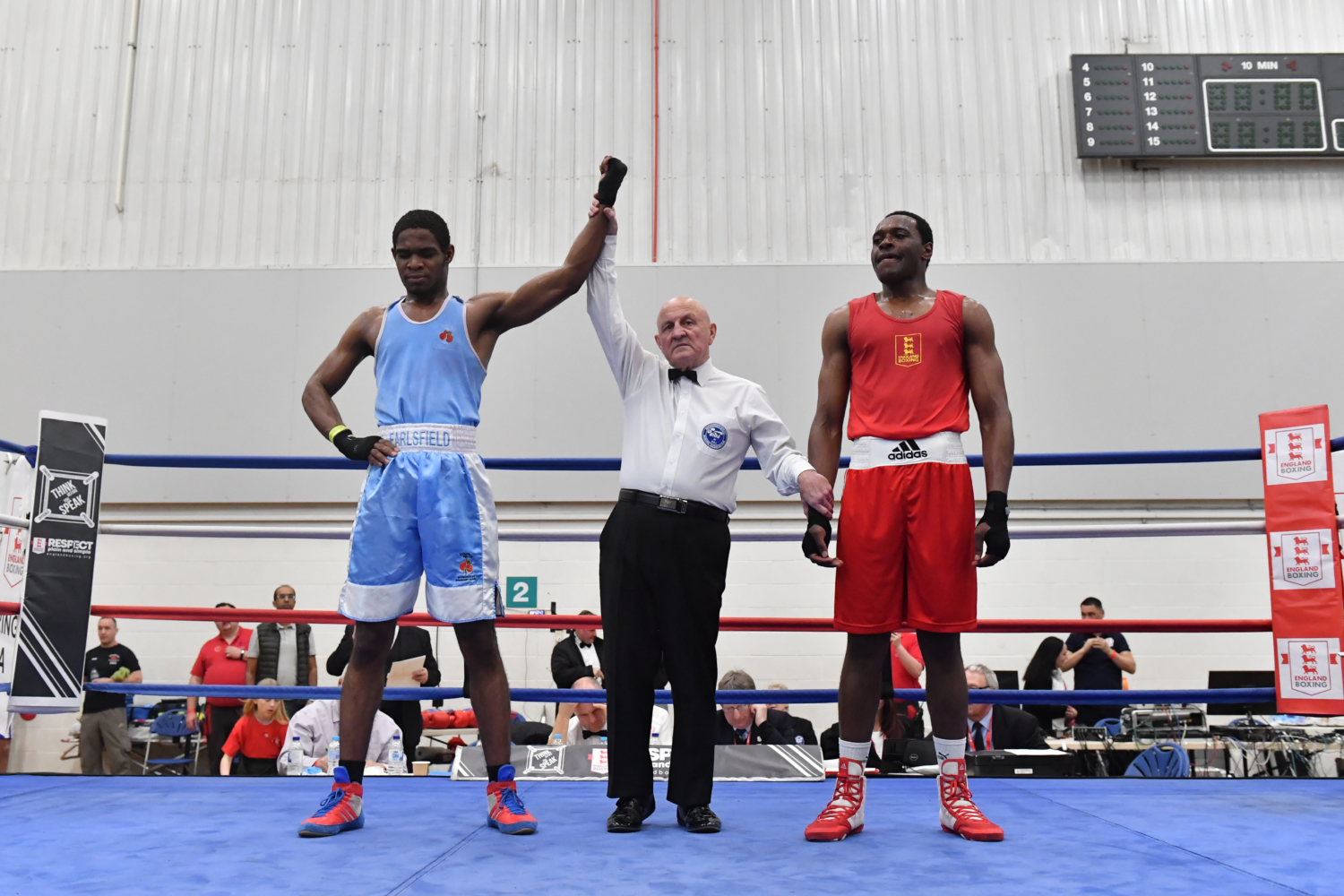 Fast-forward a decade and there is no doubting Augustine's credentials in the amateur boxing world.
After a slow burning junior career, he underlined his potential in 2016 by beating Moneyfield's Owen Hooper at Under 81kg to win the England Boxing National Youth Championships.
Last year Augustine reached the quarter-finals of the England Boxing National Amateur Championships before eventually losing to the well-respect Navy boxer George Crotty.
And further kudos has come his way in the England Boxing National Title Belts series, where he won the belt with victory over Ola Alausa of Double Jab and then twice retained it with victories over the Army's Carnell Brown and Woking's Dean Freeman.
It made him the first three-time victor in the series since its relaunch in February last year and, says Stables, helped keep his charge fit and hungry.
He adds: "I'm a big fan of the Title Belts, they are a really good idea, because it makes some of the best boxers come together for bouts outside the national championships.
"You need to have high quality competition on a regular basis, which this provides. It means you are ready for the big bouts that come your way because you are always staying in shape for the next challenge.
"People love to be boxing for a prize, a trophy or a belt, and this is a big one to hold. It brings a lot more razzamatazz to it if you know you are boxing for a belt rather than just in another bout."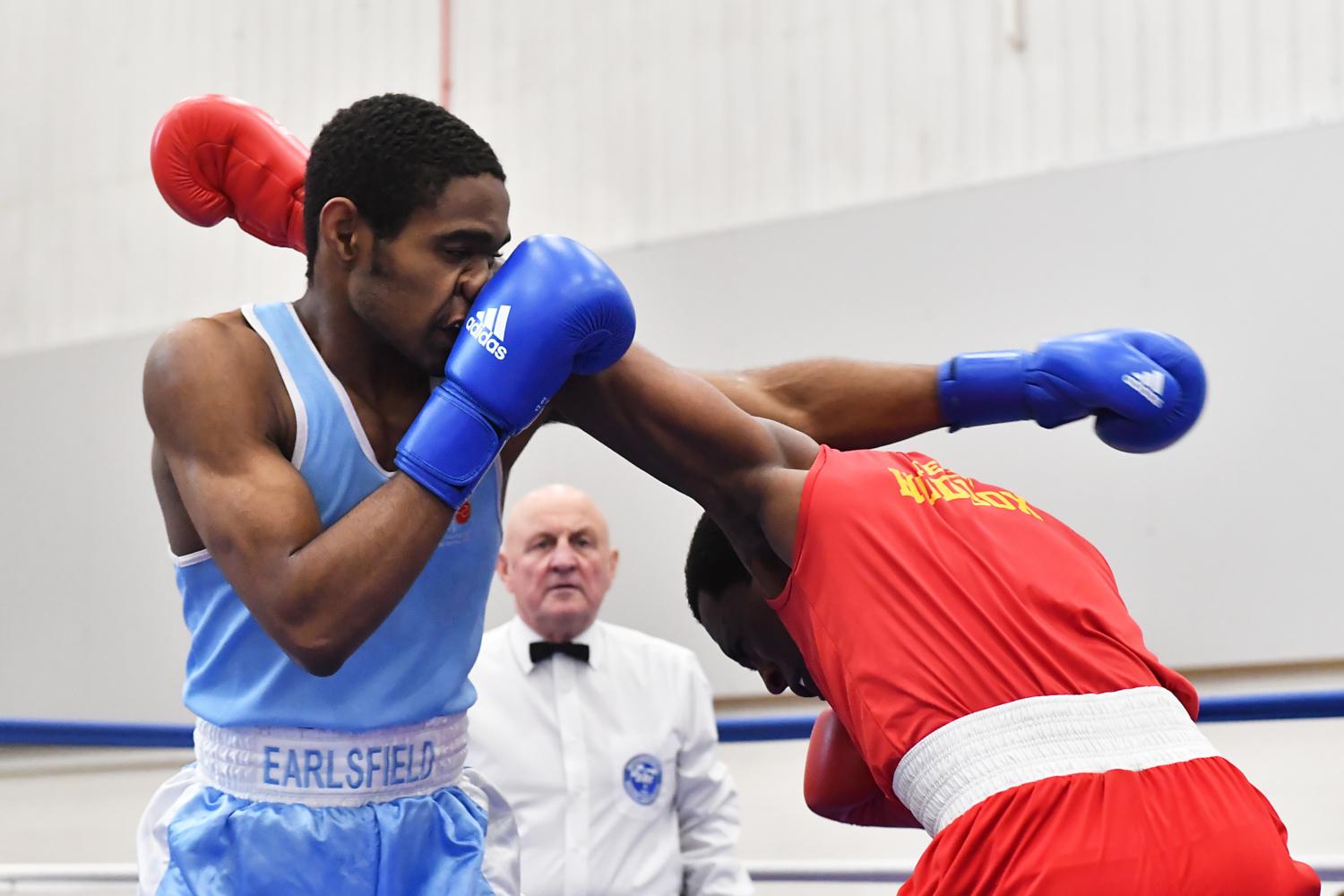 Augustine is about to graduate with a degree in Sports and Exercise Science at the University of East London, which has required him to juggle his studies alongside his boxing training.
Prior to that, he was an AASE (now DiSE) student from 2015 to 2017 and was named the programme's boxer of the year in 2017.
While determined to carve out a career in the sports industry, he also has one eye on making further strides in the ring.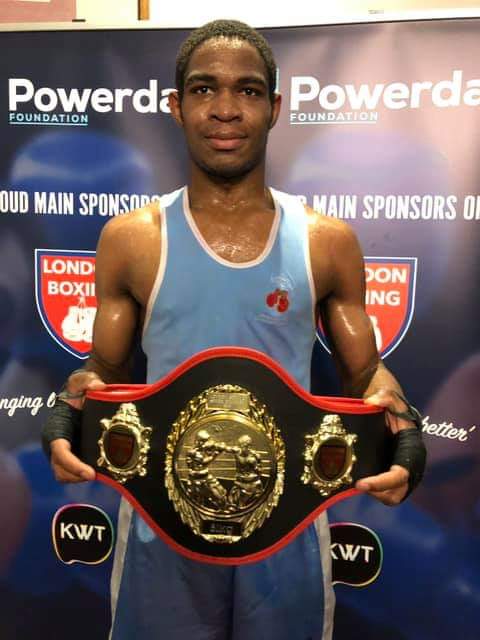 A primary aim in the not-too-distant future is to win the England Boxing National Amateur Championships for his weight and then, he hopes, either force his way into GB contention or look to turn professional.
"I think it was when I was 15 or 16 when I won the Youths that and I got the chance to represent England Talent that I realised I might have some potential. If your country is interested, then you know you must be doing something right," says Augustine.
"It's been great to get my hands on the Title belts and defend them as well. They have all been tough bouts, which is the way it should be.
"The win over Ola was pleasing because I had previously lost to him on a split, but the second time I managed to work it out and boxed better from distance. Winning that Title Belt was probably the biggest moment of my boxing career so far.
"I've since had the two defences and I had to be on my toes in both. It's a strong division (Augustine has beaten Aaron Bowen in the past, who won the NACs last year), and it's on the day as to who comes out on top in a lot of the bouts.
"But I believe I can go further and if I win a national title I can force myself into the picture for GB and, who knows, to be a professional one day."
An admirer of professional world champion Anthony Joshua, Augustine, currently living in Tooting, has continued to train hard during the Coronavirus Pandemic, albeit not using his usual routine of trips to the gym in Earlsfield.
But those who know him well would expect nothing less. The overweight youngster of yesteryear is now only a distant memory.
To find out more about the Title Belts series – and see the current belt holders – click here.