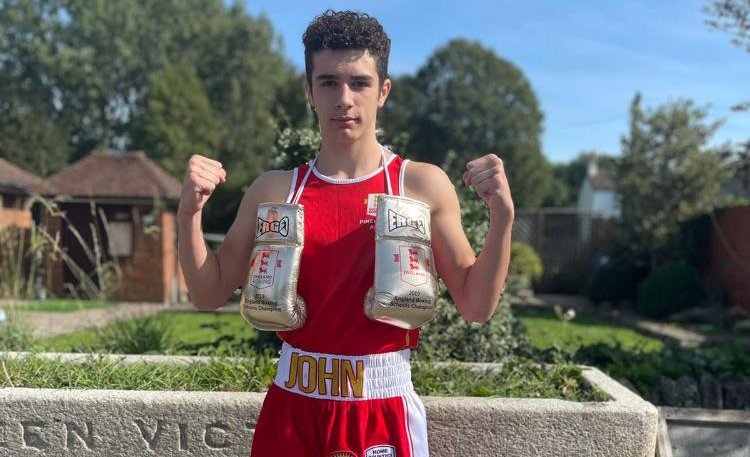 Schools Championships 2021 preview: The Male Under 65kg Class B contenders
September 23, 2021 | by Matt Halfpenny
It's been a wait of 573 days, but, finally, the national stages of an England Boxing Championships are back!
Boxers from all corners of the country will converge on the Vertu Motors Arena, Newcastle this weekend (25th and 26th September) in a bid to win a coveted England Boxing National Schools Championships 2021 and, with, it for the Class B boxers, a pair of golden gloves.
While hopes and expectations vary from club to club and boxer to boxer, one thing everyone involved has in common is that they simply can't wait to get back to business at the business end of a major tournament following the Covid-19 lockdowns that brought the UK almost to a standstill.
For Pinewood Starr coach Les Stevens, it will be a particularly emotional 48 hours, given what has happened since he last led his boxers into battle on this stage.
Losing dad Les senior (pictured), the legendary boxer and coach and founder of Home Counties club Pinewood, was, he admits, a hard time, but getting back to training and, now, helping his charges compete, has offered comfort.
"We have got eight through, but I can honestly given how tough it's been since the start of Covid for me personally and us as a club, if we had just one champion come Sunday night, we would be so proud," he said.
"It's been a terrible time through lockdown and obviously we lost dad, who was the matriarch, having given 50 years to the sport and never taking a penny.
"There were times when we wondered if we would keep the club open and it was an emotional and heartfelt time, but we have got through it and if we can win one title for dad, that would be a great way to remember him.
"It means a lot for the boxing to be back at this level. We've done a couple of shows, but we're really looking forward to this one."
One of Stevens' leading hopes in Newcastle will be John Valler, who will go in the Boys Under 65kg Class B category where he will effectively be defending his title having won when a Cadet the last time this Championship reach its conclusion in 2019 before the Pandemic.
He added: "John is a good boy, who has a strong boxing background with his mum's three brothers Tony, George and Benny Collins all being terrific boxers.
"He was gutted that he couldn't defend his title last year and became really disillusioned for a while, but thankfully we managed to get him motivated again and he has come back well.
"He has won 10 of his 11 bouts and the one he lost was early, so he's a really good talent, but we know there are no easy bouts at this stage."
Facing Valler at the semi-final stage will be Leevan Fong, of Littleborough, a club in the North West region just outside Rochdale. He has already won two bouts to get to this stage.
He first won the North West title and then won his pre-quarter final, both unanimously, before being given a bye at the quarter-final stage.
Coach Mark Oldham insists his boxer will not be overawed at facing a well-fancied semi-final opponent, having already beaten another highly-regarded boxer, from Ardwick Lads, in a previous round.
"Leevan lives in the gym and is not a hard person to train. He's very dedicated, a good listener and can switch styles during a bout to suit what is needed.
"He listens to what you are telling him in the corner and he's a strong lad, a big hitter, but he can also box on the move.
"It's going to be a hard semi-final bout, but if you want to go all the way and win a title then you have to beat the best at some stage.
"It's a great opportunity for him and he is going up there and putting his unbeaten record on the line and he will give it his best shot. He wants to see if he can compete at this level."
In the other semi-final, Yorkshire will be represented by Raegan Adamson, of TG Boxing Academy, based in Skellow just outside Doncaster.
It will be a big occasion for the club who only opened in March 2019, around a year before the first Covid-19 lockdown came into force.
Proud dad and coach David said: "He hasn't really been boxing all that long compared to some, but he's a very sporty kid, he's played for Doncaster at football, so he's picked it up very well.
"Raegan won his quarter-final last weekend with a unanimous win against a boxer from Leicester Railwaymen. He has trained at home throughout lockdown to keep himself ticking over and he's been back in the gym once he could.
"It's absolutely amazing for him to be involved at this stage and it would be fantastic if he were to win overall, as it would open up so many avenues, but the bottom line is he just want to box and it will be a really good experience for him no matter what happens."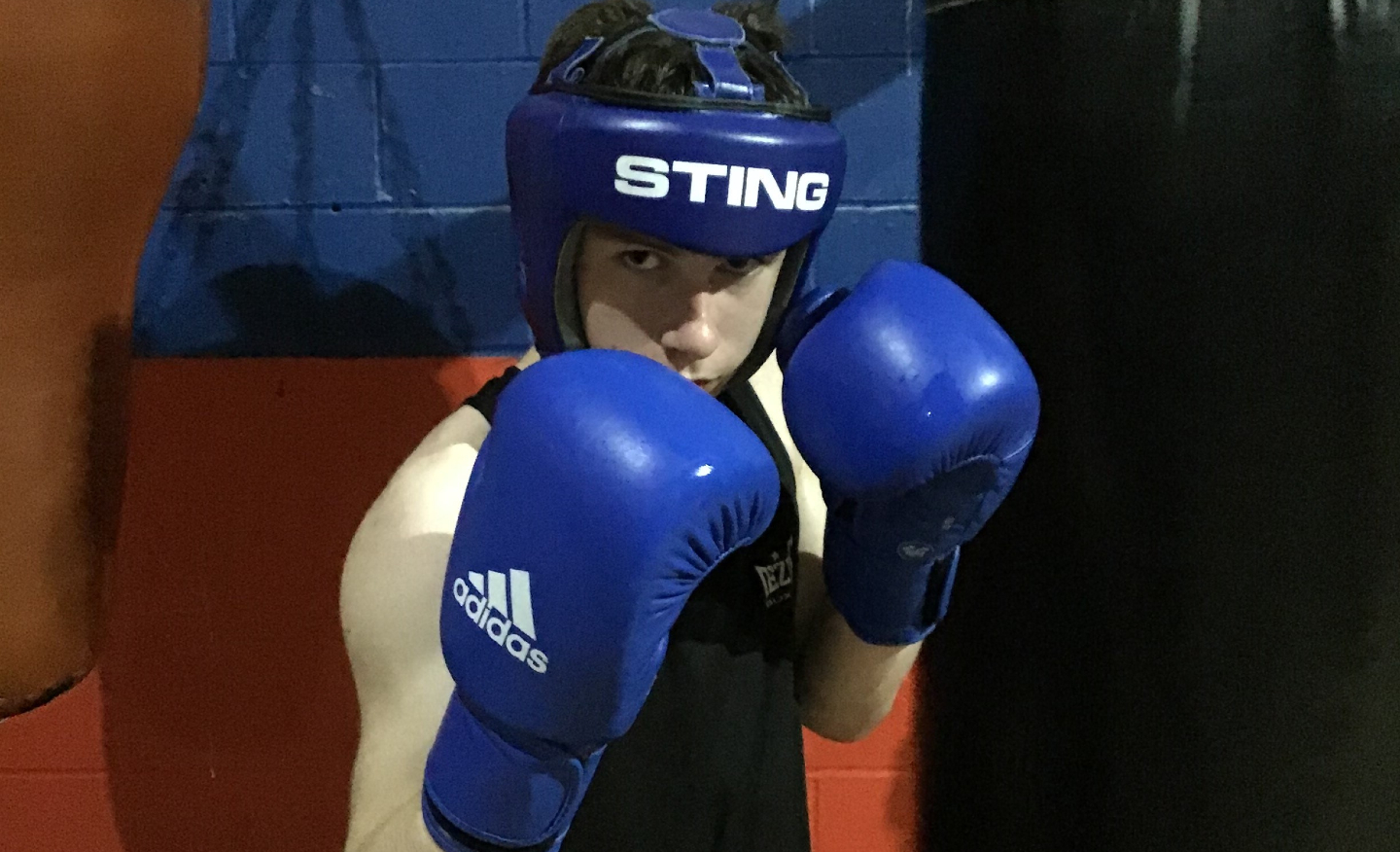 In the opposite corner will be Norwich City's Malachi Didwell, who has faced a race against time to be ready for these Championships having contracted Covid-19 around a month ago.
"He's one of those boys who just loves to get into the ring… win or lose, he is just happy to be in there," said coach Alan Weston.
"Like everyone at this age group, he still has plenty of things to learn, but I think he will enjoy it on that big stage.
"Malachi is a strong boy and he's worked hard to come back for this after Covid, so we're hopeful that it won't affect him too much and he will have caught up.
"One thing's for sure, he won't give up and he will enjoy the experience and, if he doesn't win, go harder next year."
*****
Boxing at the England Boxing National Schools Championships 2021 starts at 1pm on Saturday and 12noon on Sunday.
Click here to view details of how you can spectate in person and click here to view streaming details.
To keep up to date, go to the Schools Championships home page here and follow the action on social media using the hashtag #EBNSC21, and check out the girls' preview tomorrow.