Home Counties' all-female show a 'fabulous experience'
April 14, 2023 | by Matt Halfpenny
The organiser of an all-female show staged in the Home Counties hopes its success will encourage other regions to do the same.
England Boxing Level Two coach and Women's Coach Development Programme graduate
, of High Wycombe Warriors Fight Factory, invited a host of clubs to put forward boxers for the event, which was kindly sponsored by the Maverick Stars Trust.
A total of 13 bouts – featuring 26 bouts – were held at Berinsfield ABC and were keenly-contested.
"There has been a lot of challenges to face, with change of venues two weeks before the show and match-making difficult, with bouts falling through and trying to replace," said Vaitkunaite.
"But overall the show went fantastically well and we had girls coming from all over the country to take part.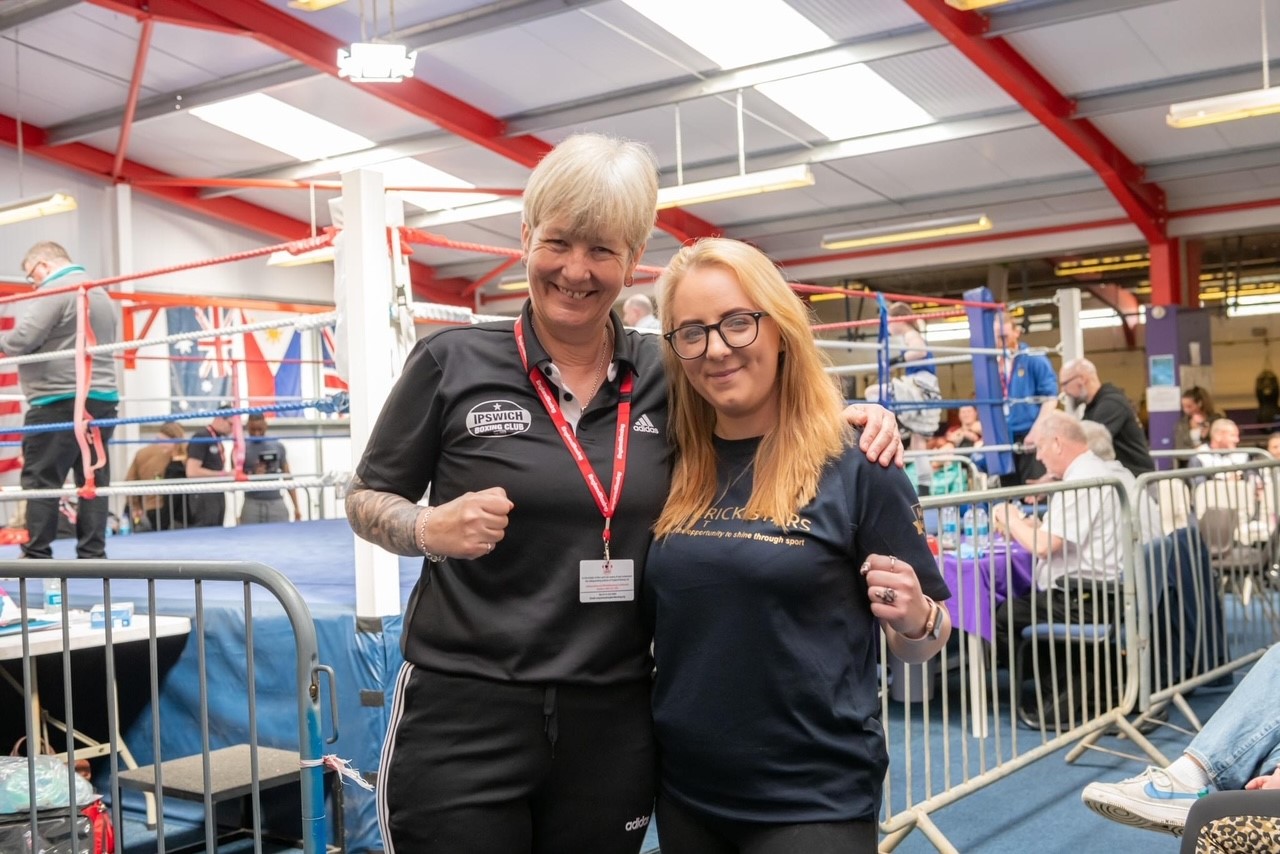 "To see so many women and girls involved in boxing in one venue on a very sunny day and seeing them making friends was fabulous experience."
"They all boxed amazingly well and it seemed like they enjoyed the day. I had quite a bit of feedback from clubs who all said this show was a fantastic idea and they really hope to see more of these shows happening around the country.
"I really do hope that us holding a female show in our region will inspire all other regions to come together and do something similar.
"I'd like to thank Maverick Stars Trust for their superb support to help make the event happen."
Among the clubs to attend were Ipswich, Future Boxing Academy, S&K Boxing Academy, Metropolitan, Luton Town, Holland Shore, Guildford, Finchley, Arches, Attleborough, High Wycombe Fight Factory, Hemel Warriors, Portmead & Blaen-Y-Maes (Wales) and JABxing.
To find out more about women's boxing events, email laura.sargeant@englandboxing.org