NACs 2023: quarter-finals and semi-finals preview – Female Under 54kg contenders
April 13, 2023 | by Matt Halfpenny
Same goal, a whole host of different motivations.
The combatants contesting the Female Under 54kg category at this year's England Boxing National Amateur Championships 2023 live all around the country, have contrasting backgrounds, life experiences and routes in the sport.
What unites them is a desire to hold aloft a coveted national title belt at Finals Day a week on Sunday, following in the footsteps of the likes of Nicola Adams, Natasha Jonas, Savannah Marshall and Karriss Artingstall, who have gone before them.
For some it will be a first taste of the action at Elite level, for others it will be a chance to shine on the highest amateur stage once again.
For the two boxers left standing after this weekend's action at the Magna Science Adventure Centre in Rotherham, just one more bout will stand between them and an illustrious place in the record books, in a competition that stretches back to 1881.
Of course, the women's categories have only become a very welcome addition in more recent years, but there is nevertheless a glittering alumni of past winners to battle it out to be in the company of – motivation in its own right, alongside those specific to each of the participants.
In quarter-final action on Saturday will be the youngest of the group, teenager Beth Walsh, who is determined to put the dual setbacks of the Covid-19 Pandemic and frustrating foot and calf injuries behind her.
The teenager from Leeds, who trains at Training Cave around working at a gym, started out as a kickboxer and footballer.
She turned to boxing when she 'got bored' of football and those who she kickboxed with said she was particularly good when using her hands in that sport.
"I started out with a few one-to-one sessions with Jack Sunderland (coach at Training Cave) and it just went from there," said Walsh.
"There has been a lot of ups and downs to get to this point, with Covid and the injuries, which meant I had to rest for three months aside from doing some cardio, which was hard.
"But my time out of boxing did make me enjoy it more once I came back. Of all the sports I have done, it is the one I have enjoyed the most."
While Walsh's relative inexperience in terms of bouts means she will be an underdog for overall success, she believes she can still compete strongly.
She said: "They are all good girls and I know they have a lot more bouts under their belts – I think I have had only 18 bouts, compared to 30, 40 or 50 for some of the others.
"But I am confident I can bridge the gap and give a good account of myself.
"I'm probably more of a counter puncher in style, but lately I have been working on being more aggressive."
For boxers who reach Finals Day, there is the additional prize of being assessed by both GB Boxing and England Boxing for its newly-installed Senior Programme.
Walsh admits that is a carrot 'dangling in front of her' and added: "I was the first girl in my gym, but now there are two other girls and hopefully there can be more too in the future.
"Hopefully I can be a good role model and there will be plenty of others to follow in my footsteps."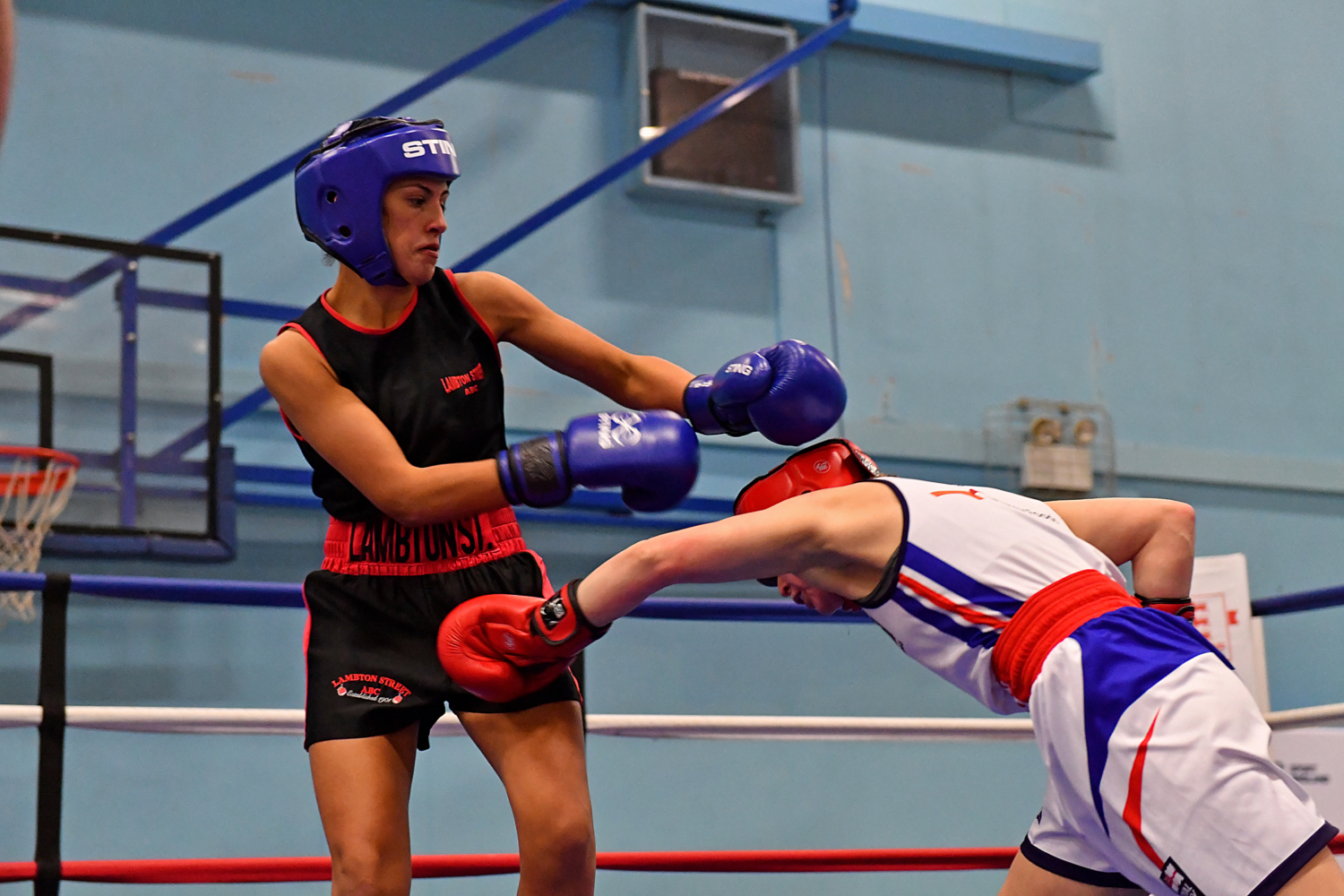 Lining up against Walsh in the quarter-finals will be Tyne, Tees and Wear boxer Jade Childs, of Lambton Street.
The 22-year-old was diagnosed with ADHD in 2017 and autism last year and wants to use this stage to show others that they can overcome such hurdles to still be successful.
"I used to get into trouble at school, but taking up boxing has been the best thing I have ever done and it has totally changed my life," said Childs.
"I was kicked out (of school) at one point, but then when I went back they encouraged me and others to do exercise and we did some boxing sessions with Birtley.
"That was in 2014 and two years later I started in a gym at 16, before having my first bout a year later.
"I have been on track ever since, and it has helped with my ADHD and autism massively.
"If I hadn't found boxing, then I would have been hanging out with the wrong crowd and drinking and things like that – I don't know how things would have turned out without it.
"It has given me stability and I like the fact it is somewhere regular to go and that you are part of the team."
Like so many other boxers, Childs combines her time in the ring with her job.
She works at restaurant company Nando's, who she says have been very supportive of her training and competition.
Childs said: "I work 35 hours a week, but they are really good in working my shifts around my training.
"I have been training six days a week and doing a lot of extra cardio work. I used to box at Under 57kg, but I was weighing in at Under 55kg.
"So although it has been harder to get on weight, losing that extra kilo gives me that extra strength at a lower weight."
Although Childs has previously lost to two other boxers in her category, she has a history of turning things around.
"My coach always says that I can struggle the first time I box someone, but then get better if I face them again, so hopefully I can do that this time.
"I know the club have posted something on the Facebook page saying about how far I have come with the conditions I have and I got loads of well-wishers and comments from that.
"If I can show people that they can use boxing to positively shape their own lives, then I will be pleased."
East Midlander Lauran Lang has a simple reason for winning the title – she wants the name of her club to be changed!
From Derby, but representing the Nottingham-based Bad Boyz, the 25-year-old hopes an Elite level national win would prompt a switch to something that will give greater encouragement for other women and girls to join.
"I'm the only female from the gym who is competing, and the lads in there made me feel so welcome," she said.
"There is a good mix of amateur and pro boxers and it's like one big family.
"But if I could win this title then maybe they might agree that it's time to get the name changed… I reckon if it happens then that is on the cards!
"The progress made by women's boxing in the last few years is amazing and shows just how capable women are in the boxing ring.
"The work that some women have put in to get the sport where it is now is fantastic, so if I can inspire the future generations then great."
Lang graduated from the University of Derby with a degree in Sports Science and subsequently completed a masters in Behaviour Change.
She now works in Nottingham for the NHS as a Health and Wellbeing Coach and feels her experiences in boxing has helped her with the day job.
She said: "It's a very rewarding line of work when you're helping other people to change and you use a lot of the things you have learned through boxing and martial arts.
"I train five or six times a week and it's straight from work to the boxing gym. It can be quite challenging balancing the two, but if you want to achieve it, you can do anything."
Originally starting out as a kickboxer as a teenager, Lang converted to boxing 'three or four years ago', helping to form a boxing club at her university.
She has also boxed at Walsall Wood and Derby City, prior to joining Bad Boyz, where she has enjoyed the training environment.
"I have looked at the draw and see that it's a pretty competitive category, but everyone who has entered wants to win it, otherwise they wouldn't have put themselves forward.
"Now, it's all about who is willing to go that extra 10 per cent. I'm actually really excited about the weekend because it's great to be around so many boxers at this level… it's an environment where you can only learn."
Korean-born Seul Bee Lee hopes to excel in these Championships to help inspire the young people she works with.
A Detective Constable for the Metropolitan Police, the 32-year-old's current specialism is investigating child exploitation, and she also coaches young boxers at the Double Jab ABC in South London.
It means she has extra motivation to act as a positive role model and said: "I see in my work what effect gangs and organized crime can have on vulnerable children and at the boxing club we have the motto 'jab, not stab' because of the knife crime in the area.
"I want to show people that if they get off the streets and get in a boxing gym, they can have a lot better life and even maybe win a title one day.
"Boxing really does work in that way and it's here the true strength of the sport lies. If I can succeed in this competition it sends a really powerful message to those children I work with…showing if they work hard then they can achieve.
"I'm very proud to represent The Metropolitan Police when I box because there are a lot of people working very hard in the organisation to do the right thing for people, even though they don't always get the best press."
A champion at elite level in 2022, Lee steps up to the Under 52kg category bidding to make it an NACs double.
She first took up boxing at Oxford University, having moved over the UK to study, having garnered an interest in combat sports in her homeland.
Lee said: "Taekwondo and sports like that are a big part of the culture in Korea. I wanted to give Box Fit a go and I got really into it, so that's when I started training. You soon realise it is a lifestyle, not a sport.
"I don't really get time off to train, but that's OK as I work and box!
"I first competed in 2012, but then I had a break from it due to other commitments, but kept up the fitness knowing I wanted to come back to it eventually.
"When I came back I felt my mind had matured and I was a lot more technical than I had been previously."
Lee is looking forward to the challenge of competing against a new set of opponents at a different weight.
Prior to winning last year's NACs, she had previously won the National Developments title and admits that swift progress came a surprise.
"I never thought that I would win at Elite level last year so soon after stepping up – there was certainly no expectation on my part, as it's not common for that to happen," said Lee.
"I remember watching the Elite boxers in 2021 and thinking it would be great to be part of that, having not grown up in that space, and then winning the Developments gave me the platform to do that and it was an amazing experience for me, doing as well as I did.
"I did the Developments at Under 54kg, so I'm back at that weight now and it's great to have a whole new set of boxers to test myself against.
"To win at two different weights would be fantastic, but I know it will be tough to do it."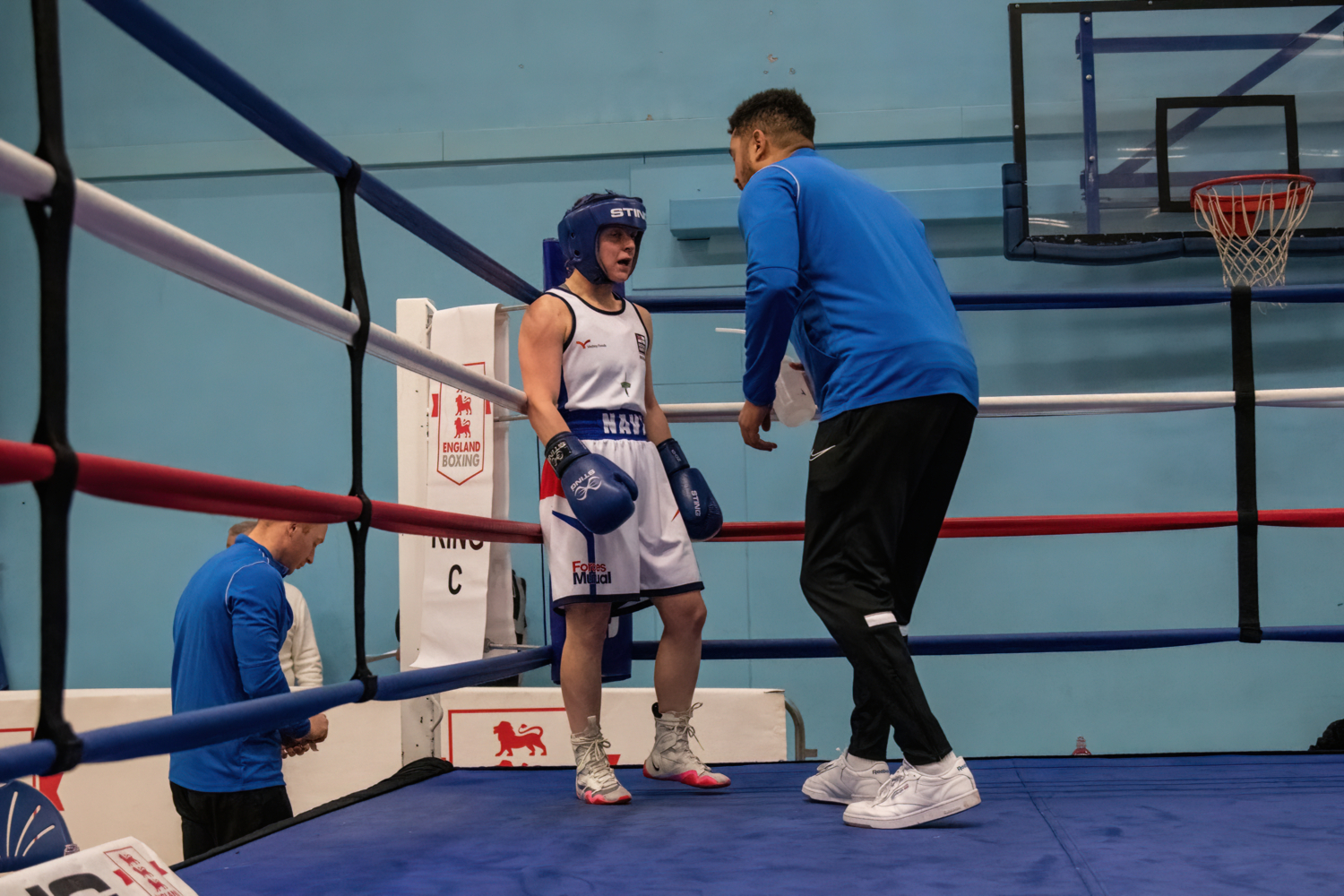 Rounding off those in contention is number two seed, Britney Walker, who will be representing the Royal Navy and Armed Forces.
The 23-year-old underlined her credentials at the England Boxing Women's Winter Box Cup 2023 before Christmas where she won the gold medal, beating both Childs and Walsh en route.
But she is taking nothing for granted this time, insisting things can change quickly.
"I enjoyed the Box Cup as it was my first bouts back boxing after the (2022) nationals and I had two good wins there, although I was a bit ring rusty at first," said Walker.
"But you can't read too much into those results, because the minute you take your eye off the ball, then boxing can bring you back down to earth with a bump.
"Being seeded is a confidence-booster, but it also brings with it extra pressure and I won't be getting ahead of myself.
"I lost in the semi-finals last year to Megan Morris (who has now moved up a weight), so I'm hoping to get to the final this time and then see how things go from there."
Walker is another who boxed when she was younger and then has come back to the sport further down the line.
She said: "I did a bit of boxing when I was younger but I didn't really compete too much maybe having a couple of bouts at Junior level.
"It was when I joined the navy in 2021 that I picked it back up, as it was something I felt I was quite good – and I knew it would get me some time off work!
"The navy are brilliant in terms of the support of their boxers, so hopefully we can repay them with some success over the next couple of weekends.
An aircraft engineer for the Royal Navy, Walker is based in Cornwall when carrying out her duties.
For boxing, she trains down the coast in Portsmouth, with both of her bases during the course of the year a long way from her Yorkshire origins.
"For part of the year I am in boxing training and then the other four or five months I return to my engineer job," she said.
"When you go back to the boxing you are really ready to get stuck in and I prefer getting punched in the face than the normal role!
"I wouldn't be where I am now without the backing they have given me and it means a lot to me to be able to box for the navy.
"There is rivalry between the different forces, so it would be a fantastic moment if I could bring back a national title for our team."
The quarter-finals and semi-finals at Rotherham will begin at 12n00n (11am doors for spectators) on both Saturday and Sunday.
More on the NACs 2023
Key info circular (Rotherham): Click here. Spectator info (Rotherham): Click here. Live Streaming (Rotherham): Click here. NACs home page: Click here.