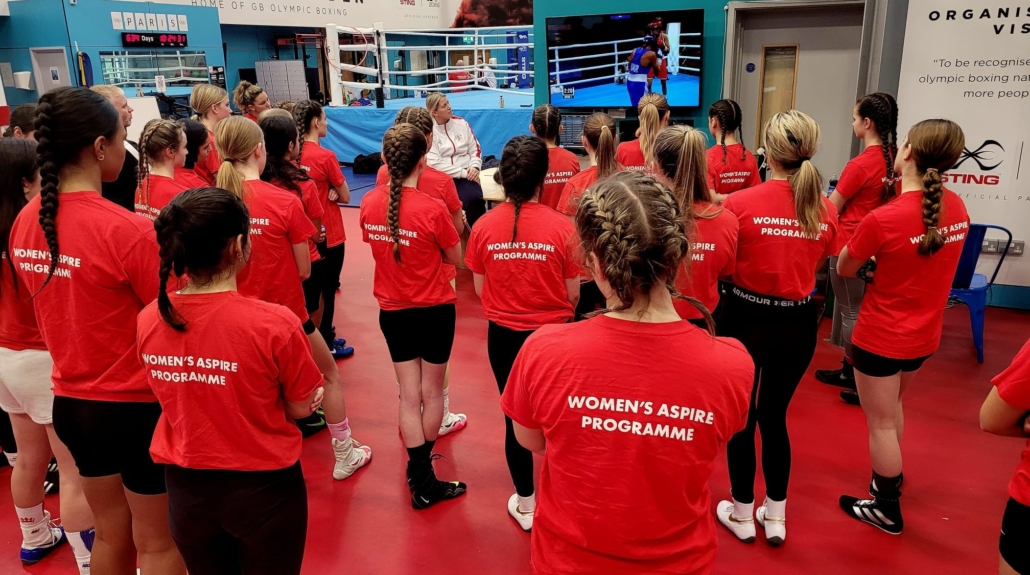 Women's Aspire Programme is back for 2023
February 2, 2023 | by Matt Halfpenny
The Women's Aspire Programme is hoping for another booming year in 2023 after a hugely-successful 2022.
It saw the participation of 147 boxers and 68 coaches from every region across the country – and the hope is to attract equal if not better interest this time around.
Invites have gone out to all regions to put forward 12 of their female boxers for the programme.
Once the regions have all selected their boxers, and two coaches also selected by the region, they will be invited to attend a series of camps at the English Institute of Sport (EIS) in Sheffield.
For those selected, the first camp will be on Sunday 12th March 2023 and will be one big gathering of all the regions and age groups together.
The camps will then be broken down into smaller groups over the year to allow a 'more quality, less quantity' approach and will include sparring, tech work and educational sessions that will run in line with performance pathway themes and objectives, giving the boxers and coaches a valuable insight.
The programme will be supported by coaches from the Performance Pathway and the Women's Coach Development Programme, as well as it being the final practical session for coaches on the Women's Coach Development Programme, who will have their graduation the night before.
"It's an absolute honour to be able to lead on the Women's Aspire again," said Women and Girls Officer, Laura Sargeant. "We had amazing engagement with the programme in 2022 and, with the support of Amanda Coulson, who originally started the programme we are looking to do even better this year.
"We have worked extremely hard on pushing the support, development and growth of women and girls in boxing, especially over the last two years, so to be able to bring them all together for a day is amazing."
Aspire camp dates
Sunday 12th March 2023 – all
Sunday 21st May/Sunday 5th November 2023 – Youth and Elite.
Sunday 4th June/Sunday 19th November 2023 – Schools and Junior.