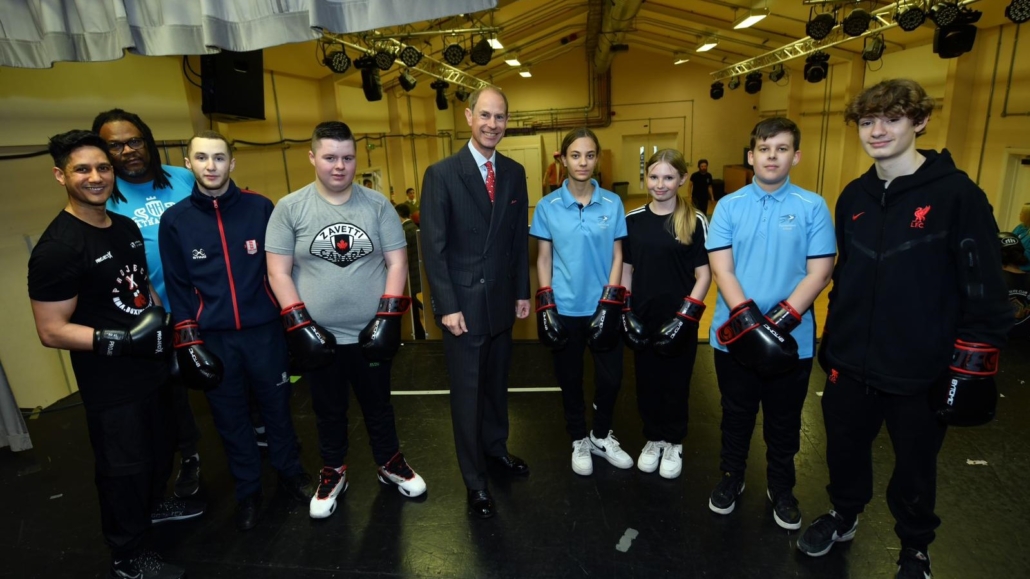 Boxing receives the Royal seal of approval
May 24, 2023 | by Chris Boyd
England Boxing was kindly invited to attend a special event at Heatham House, a local youth centre in Twickenham, as they delivered a range of sports sessions to children from across London, with HRH Prince Edward in attendance.
The event, in partnership with Sport and Recreation Alliance, showcased a number of sports on offer at Heatham House including skateboarding, basketball, football and boxing, all of which draw in hundreds of children to the centre each year.
Southern Counties' Club Support Officer, Max Segre, attended Heatham House for the event and delivered a boxing masterclass to those in attendance.
A mix of abilities, ages and backgrounds participated in the masterclass, with some individuals attending as part of police referrals and crime prevention units.
HRH Prince Edward was given the opportunity to learn about the sport of boxing and, in particular, the role England Boxing, affiliated clubs, and youth centres like Heatham House play in providing new opportunities and activities for young people to do in their free time.
The Duke of Edinburgh held a particular interest in learning about the great projects that boxing clubs and youth centres around the country are delivering.
HRH was also passionate about ensuring young people have spaces where they can take part in sports and physical activity.
While the Prince didn't lace up the gloves himself, he did speak with class participants to find out what they enjoy about the sport and how attending these sessions regularly has benefitted them.
Following the session, Max spoke of the importance of the event.
"Having a member of the Royal Family visit a centre like this, which does so much good work for their community, is brilliant.
"It highlights the important role that youth centres and sports clubs play in our society.
"We hope that visits like this bring more attention to boxing, and sport in general, as a physical activity should be a part of every person's life.
"It's also great for the staff and volunteers who work so hard to provide these opportunities for young people and it shows that their work is making a big difference to these young children's lives."