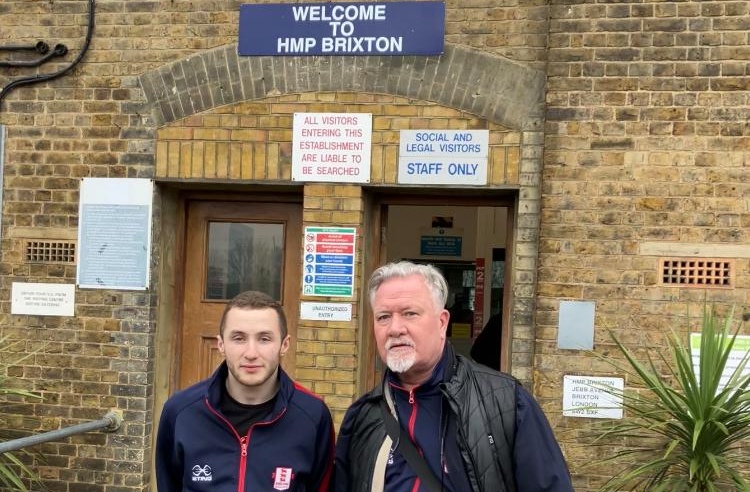 Clink to Club Programme returns to HMP Brixton
March 21, 2023 | by Matt Halfpenny
England Boxing's Clink to Club Programme has returned to HMP Brixton for a successful fifth delivery in the London prison.
It engages participants who are serving time in the prison through workshops and discussions led and delivered by a mixture of England Boxing staff and guest speakers.
These particular sessions were delivered to 12 male participants who are all due to be released this year.
The programme was a great success with all participants enjoying and engaging with the course.
Former professional footballer and professional boxer, Leon Mckenzie spoke to those on the course about his life experiences as a professional athlete and also his time spent in prison.
He also spoke openly about mental health issues he has dealt with over the years, encouraging some of the participants to open up about their own personal experiences and reflect on these.
England Boxing's Club Support Officer for the Southern Counties, Max Segre, who delivered sessions along with the Club Support Officer for London, Dan O'Sullivan said: "On the 'Celebration Day' – the programme's final day – the participants took the time to us at England Boxing who designed and developed the programme and those who came in to work with the group.
"They described it as the only time during their sentence that people had come into the prison with the sole purpose of supporting them to turn their lives around and they all graduated from the programme saying it had been beneficial, particularly to their well-being."
One of the participants was released within a week of the programme ending and has already taken up the offer of free boxing sessions by joining an England Boxing affiliated club.
England Boxing is looking forward to placing the rest of the participants in boxing clubs in the region upon their release.