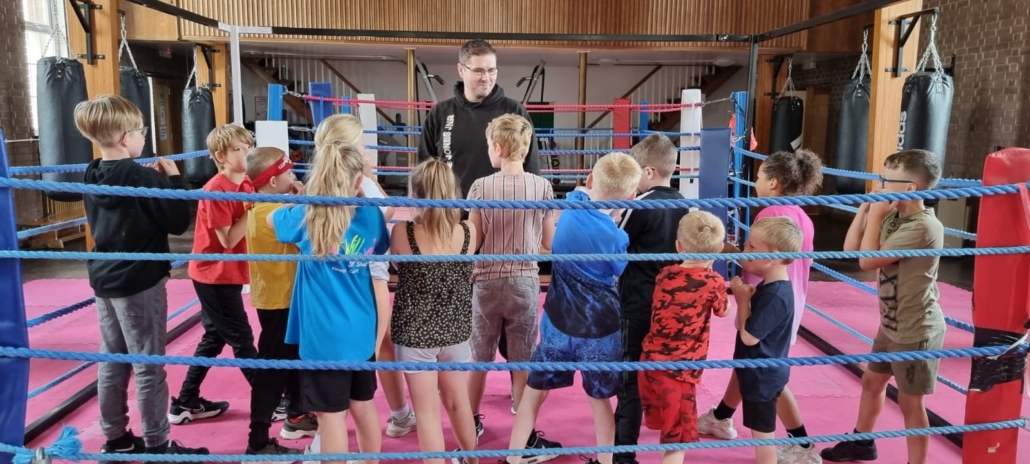 Club Case Study: Ten Count Boxing Gym is proving that boxing is for the whole community
October 14, 2022 | by Chris Boyd
Ten Count Boxing Gym, a community hub based in Stoke, has recently gained charity status. The gym, set up eight years ago by former professional boxers Max Maxwell and Lee Jones Jr, has worked tirelessly to provide an inclusive environment for their local community, implementing SEN and family classes.
Volunteer Paula DeMichele said, "After COVID the communities need for the club was even greater and we realised we could offer more support as a charity."
In addition to amateur boxer training, the club runs an impressive variety of classes for the local community which include SEN classes, kids BoxFit, female-only classes and a popular Friday family BoxFit. During their family BoxFit sessions, children are able to train together alongside members of their family, "The classes are filled with laughter, it's a really welcoming atmosphere and we encourage everyone to get
involved", Paula shares.
The facility, which is open every day, compromises of a gym area and boxing hall. The club aims to make classes as affordable as possible, and in some cases, they are free to attend. Every weekend the gym opens to non-members also, for just £1 per person.
In every class, emphasis is placed on correct boxing positioning, technique, exercise, and fun. This includes the club's one-on-one SEN classes, which are also free of charge. The SEN classes cater to the specific needs of each child and makes sure they feel valued and have fun.
In a recent survey that the club commissioned, one member highlighted the great job the club is doing engaging with their members, saying, "They [the coaches] are great with the SEN kids, they're very patient and they make it fun for them."
Midlands Community Support Officer, Louise Vidor, added "Ten Count boxing gym is essential for its community. The coaching and volunteer staff are passionate about offering affordable boxing-based activity where everybody is welcomed. Their hard work and dedication is having a positive impact which I hope will continue to flourish."
Despite their ongoing success, the club remain ambitious. They would like to be in a position to offer more free classes to children and families, while expanding their community hub to include an outdoor playground and music room to further benefit the community's young people. Ten Count's ultimate ambition, though, is to provide a free gym to their local area.
If you would like to find out more about the club, you can visit their website here or on Facebook here.