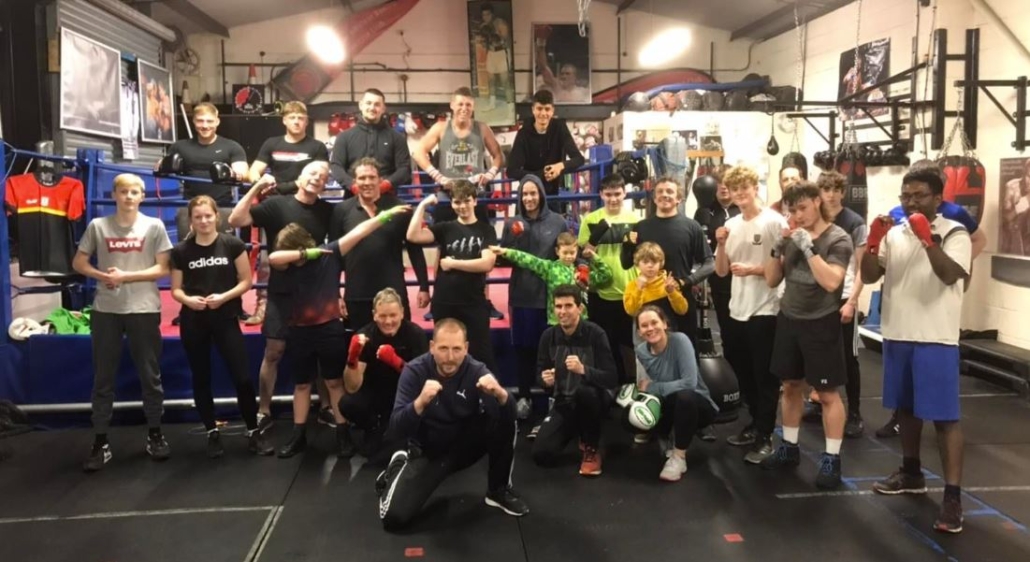 Club case study: Winchester ABC making the most of what they have
April 21, 2022 | by Matt Halfpenny
Winchester ABC have certainly experienced the highs and lows that boxing has to offer over the years, but the club are one that definitely deserves a nomination as part of England Boxing's Club Community Impact Recognition Programme.
They have operated just outside of Winchester city for the last 10 years, having been housed in a boarded up, tired and disused pavilion building just off Bar End Road for the first six years of the club's life.
Though it was cramped, damp and in need of refurbishment, Head Coach Filip Duda was just happy to have found a home where he could realise his dream of setting up a community boxing club to benefit local residents.
At that time, the gym could only accommodate eight to 10 people training at any given time, which restricted the reach that Filip and his voluntary tram could have.
Not deterred though, the club coaches would take advantage of the open fields and playing pitches directly in front of the gym when weather permitted.
They got local young people to run circuits and hit punchbags from brackets that were fixed to the outside pavilion walls, and generally made the most of what they had available.
In 2017 however, Winchester City Council announced plans to build a new leisure centre on the same site as the boxing club.
At first, there were fears that the club would have its home knocked down to make way for the leisure centre without plans in-place to rehouse them, but fortunately the club were soon introduced to a building just across the road that would become their new home.
At three times the size and in exactly the same area, Filip and his members could not have been happier when they made the move in late 2019.
Though Winchester itself is recognised for its affluence, architectural beauty and rolling countryside, the club itself is sat alongside one of the city's only social housing areas, where some of Hampshire's forgotten disadvantaged residents live.
The boxing club offers members an affordable and safe place to stay physically active.
The club also host a weekly inclusive training session for members of the local disabled community to benefit and enjoy the sport of amateur boxing.
Being a PE teacher at a special educational needs school himself, Filip understands how much these inclusive sessions mean to his members.
Not only does the club deliver inclusive disability sessions however, but Filip and his coaches aim to break down all perceived barriers to the sport of boxing and make it accessible to everyone.
Recognising an increase in demand for female training sessions and a request from its existing female members to have other same sex coaches to look up as role models, the club took it upon themselves to recruit and train three new female coaches as part of England Boxing's 'Punch Like A Girl' project in 2020.
As a result, they now have a thriving girls class for Under 18s, as well as a women's-only session for adult ladies to benefit from, all led and delivered by the club's new cohort of female coaches.
Over the years the club has also delivered multiple community outreach sessions to local schools, colleges and Winchester University. Entirely ran by volunteers, Winchester ABC have won praise for their perseverance and for sticking to their founding aims of being an inclusive, community-centred club.
Though they are active on the local competitive circuit, with a number of carded boxers, the club are happy so long as they are supporting local residents to access and benefit from the sport, helping people make news friends and breaking down barriers.
Club Support Officer for the Southern Counties, Avoen Perryman, said: "I have always loved supporting Winchester ABC and admire their ability to make the most of what they have.
"Filip and his coaches constantly work towards their goals, never complaining or blaming anyone or anything else for their situation or circumstances, but instead seeking out solutions, remaining dedicated to their goals, and always looking for ways in which they can do more for their local community in new and innovative projects."
For more information, go to the club website by clicking here.