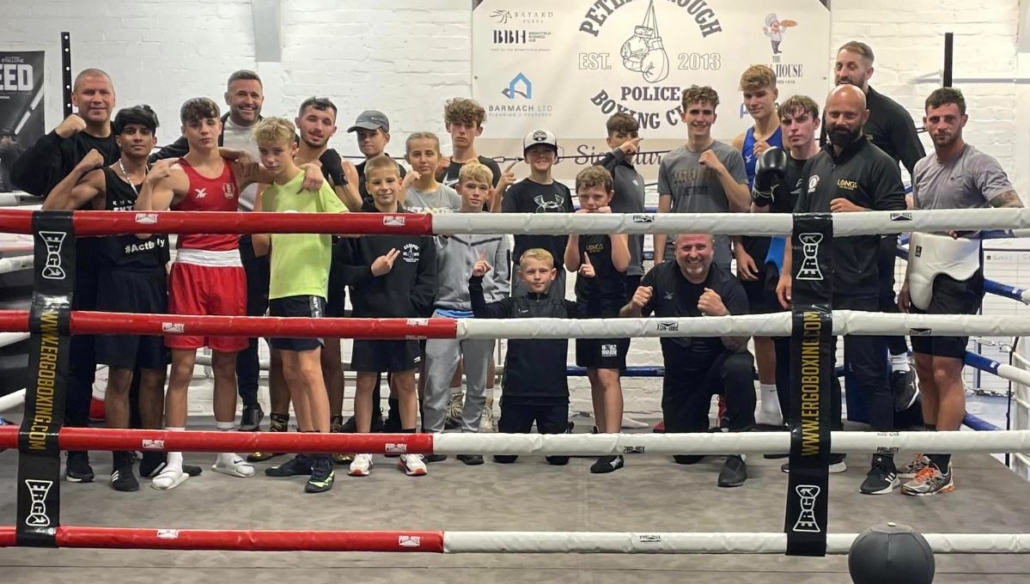 Peterborough Police ABC are September's Community Club Impact Recognition Programme winners
October 12, 2022 | by Matt Halfpenny
Peterborough Police have been named as the winners of England Boxing's Community Club Impact Recognition Programme for September, in association with STING.
The Eastern Counties club have beaten off the challenge of Crewkerne, Bognor and Newark.
Their prize is a STING voucher which can be redeemed to purchase boxing equipment for members to use.
Peterborough Police were chosen by a vote of England Boxing's team of Club Support Officers, who acknowledged the club's tremendous work to increase inclusiveness in their activities.
Head Coach Chris Baker said of the club's success: "We are truly honoured to be recognised by England Boxing as part of its Community Club Impact Recognition Programme.
"It's great to see that we are an inspiration to others and thank everyone involved in the club for making it a success."
We are massively proud to receive this recognition and as all volunteers who give our time to a sport we all love, we are collectively thrilled."
Eastern Counties Club Support Officer, Alex Le Guevel added: "Peterborough Police ABC have been making a genuine difference to their local community (and beyond) for a long period of time and it's great to see them receiving this national acclaim.
I was fortunate enough to attend the club's recent Knockout Extremism Show – in the company of Natasha Jonas and other dignitaries from Cambridgeshire Police.
This was the club's third event of this type, aiming to raise awareness of Prevent, the Act Early website and to showcase the work boxing clubs are doing nationally in diverting young people away from the threats association with radicalisation.
Well done to everyone connected with the club on this deserved success!"
Please contact your regional club support officer if you feel your club deserves to be recognised.