Northern Powerhouse developing female boxers – with Maverick Stars Trust's help
April 22, 2020 | by Matt Halfpenny
A three-part project designed to get more young women to attend a North West region boxing club has been hailed as a 'great success'.
Northern Powerhouse Boxing Academy were given funding last October by the Maverick Stars Trust to increase awareness of the club and boxing in the local community and were particularly keen to encourage more females into the gym.

Since then, a carefully planned and executed marketing drive has helped achieve that aim at the club situated in between Todmorden and Hebden Bridge.
First, those leading the project commissioned the filming and production of seven one-minute long videos telling the featured individual's story of 'Why I Box'.
These were released weekly on social media and widely shared, included by the likes of professional Chantelle Cameron.
That was followed up in early January by an open day at Northern Powerhouse where free sample classes were opened up to all ages and fitness/skill levels, to drive sign-ups for the club's introductory 10-week programme.
More than 150 people came through the door, including the Mayor and Mayoress of Todmorden, providing an entry point to those thinking of attending regular classes to improve mental and physical health and wellbeing.
Finally, a recruitment drive was initiated to offer 10 weeks of training sessions (two per week) to 10 young women on a part-funded basis.
'Got Goals' as this final section of the project was known, aimed to integrate young women into classes with other members to encourage their continued attendance at the club.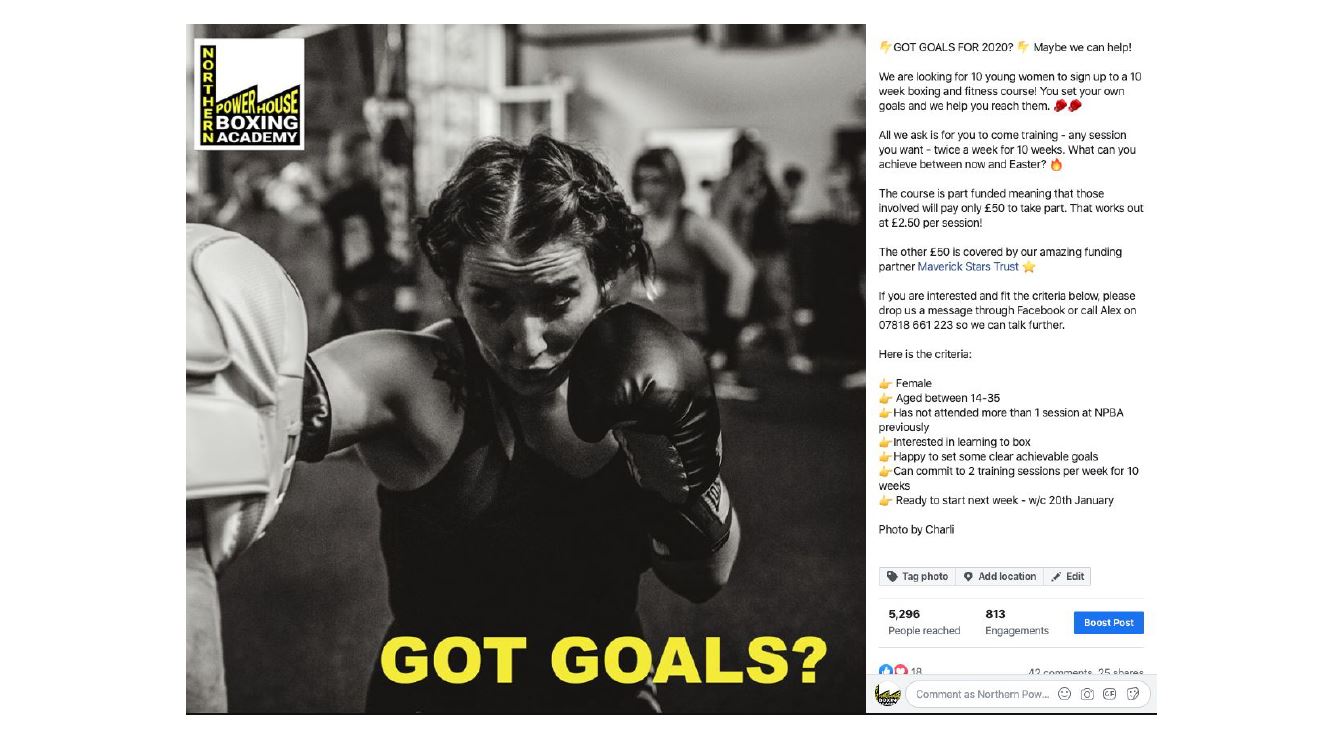 Unfortunately, these sessions had to be curtailed at the start of week nine because of the Coronavirus outbreak, but the evidence of success was already in place.
Of the 10 women, seven have attended regularly (usually at least twice a week) and are on track to complete the 20 sessions while another has attended less frequently due to illness but continues to express a keen interest.
"We have really enjoyed rolling out Project Spark," said Coach Alex Munsie. "The funding from Maverick Stars Trust allowed us to reach a much wider audience, spread the ethos of our club and attract new members.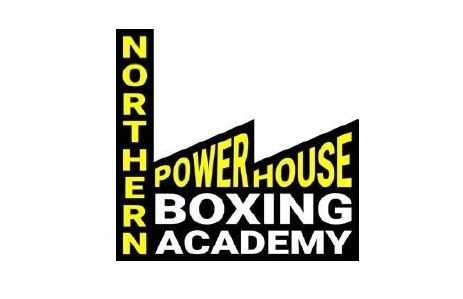 "We feel the project has been a great success having met the aims that we set out to achieve."
Of those who have attended regularly, some have attended additional classes and some have
recommended Northern Powerhouse to friends and family, while one participant has signed up her family to complete a beginners boxing course.
The Maverick Stars Trust backs a significant number of community boxing projects. You can read more about the charity and its partnership with England Boxing here.
Click on the links to follow them on Twitter, Facebook and Instagram.