Punch Like a Girl graduate 'couldn't be prouder' of her community groups' progress
July 15, 2022 | by Matt Halfpenny
A graduate of the Punch Like a Girl (PLAG) women-only England Boxing Level 1 Coaching Course has taken her qualification back to her club and is now delivering community sessions for people of all backgrounds and ages.
Siobhaun McArdle, of Liverpool's Anfield ABC, attended the course in February – which was funded by Merseyside Sport and Active Cheshire – with the aim of the course to increase the number of active women coaches in the region.
She benefitted from a welcoming and supportive PLAG environment, saying it gave her the knowledge, skills and confidence to deliver club sessions.
When asked about the all-female aspect of the course, Siobhaun said: "The people I met on the course shared stories, knowledge, and tried to support one another.
"It was an opportunity to engage with other female coaches and gain more contacts within the boxing industry.
"I found the course and the women on it all dedicated and determined, with all different points of view and it was nice to share, as our club is male-dominated."
As well as the coaching course, the participants also received an equipment pack to take back to their respective club to help with delivery of female-focused sessions.
Siobhaun added: "Before the course started, I was volunteering at Anfield Boxing Club and was offering sessions to men and women. I am passionate about promoting boxing as a major tool for a healthy lifestyle, physically and mentally.
"I am now observing spars and handing up ringside during shows. I feel so more confident in conducting a session with boxers, adults, and children.
"I really enjoy training the boxers, the dedication and effort is great to watch. I feel I have built a good relationship with everyone. I ​absolutely love being a coach at Anfield Boxing Club and am happy to be part of their team."
In seeing the potential for Siobhaun to provide community classes, Merseyside and Cheshire Club Support Officer Alex Vass has put her in touch with other organisations to deliver sessions.
"Siobhaun has a really uplifting personality, and you can really see the passion she has for boxing," she said. "In watching her classes, I can really see the care and attention that she gives to her members, and she goes above and beyond to make sure that they all feel welcome and enjoy it."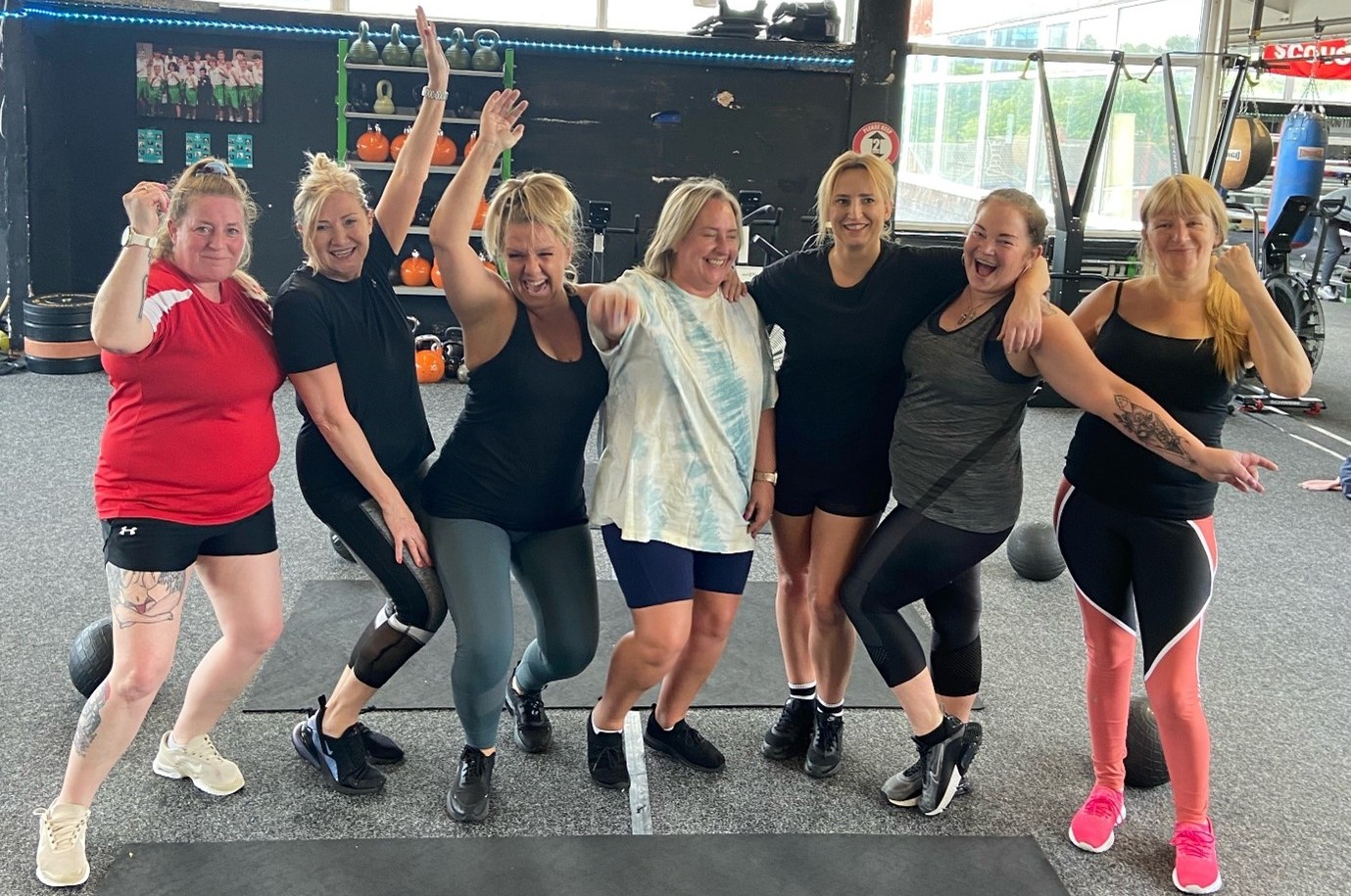 Inspired by her progress, Siobhaun now delivers to two different groups in another boxing club, Marybone Community ABC.
The first, New Beginnings, Improving Lives, are sessions are for women who are suffering with mental ill-health, whether diagnosed or undiagnosed.
The second is for Tom Harrison House (pictured above), who provide a specialist addiction recovery programme for UK Armed Forces Veterans and emergency services personnel.
"I am meeting people from all different walks of life, and I am enjoying every minute helping them achieve their lifestyle goals," said Siobhaun.
"One woman I train has lost six stone and started working after 10 years. Her whole life has changed. I am seeing changes in attitude in people I am working with and couldn't be any prouder of all their achievements so far.
"I am so thankful for the Punch Like a Girl Programme, for helping me to become a boxing coach."
Book a Level 1 Coaching Course by clicking here.