New website page to help clubs access a defibrillator
February 1, 2022 | by Matt Halfpenny
England Boxing has set up a new website page to give clubs all the information they need to know about getting access to a life-saving defibrillator.
From the start of next season (1st June 2022), every member club will need to either have a defib on site or be within five minutes' walk of one (both ways), in case of an emergency.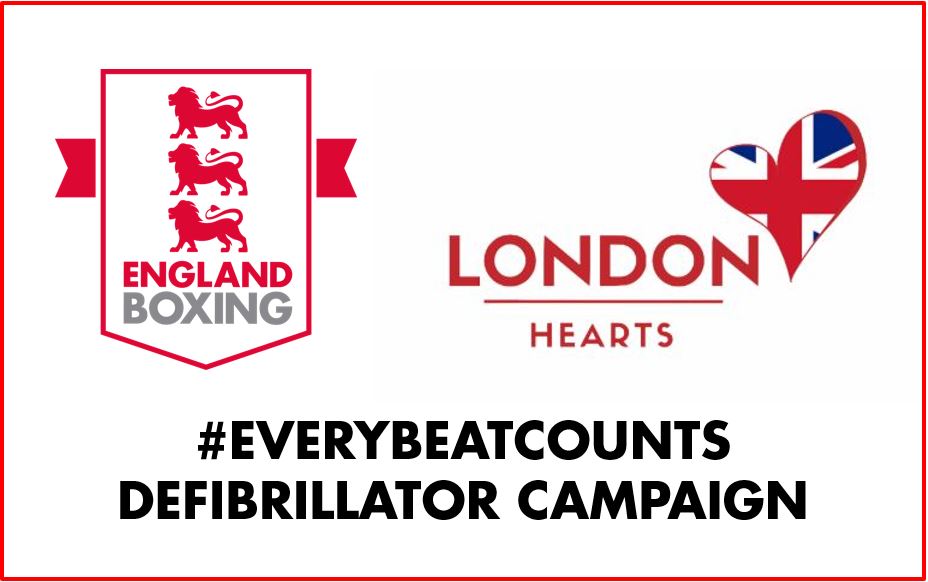 The importance of having defibs easily accessible in sporting settings was highlighted in the Euro 2020 football tournament when Denmark's Christian Eriksen was resuscitated on the pitch using a defibrillator, saving his life.
The #EveryBeatCounts Defib Campaign page explains what defibs are, some key stats that underline their importance, how you can find where your nearest defib is located (and therefore if your club needs to buy one or not), the cost of a defib and how you can get grant support through partner London Hearts, the UK's leading defibrillator charity.
There are also ideas on how you can raise extra funding, including a step-by-step guide and a selection of #EveryBeatCounts campaign stories, which will be updated regularly.
"At England Boxing we feel very strongly that the health and safety of everyone who goes into a boxing gym comes first, and, by having a defibrillator accessible by all clubs, people can be comfortable in the knowledge that help is at hand in an emergency," said Membership Services Manager, Lynette Mayo.
"We hope that clubs never have an emergency where they need to use a defib, but, if they do, we know from June that they will be ready, giving anyone who suffers a cardiac arrest the best possible chance.
"We appreciate that defibs are expensive to buy, which is why we have put together the website page to help clubs manage the cost and look at ways they can get their members involved in raising funds.
"It also explains how you can apply for grants, not just from London Hearts, but other sources too, which will considerably lessen the cost."
To access the #EveryBeatCounts Defib Campaign page, click here.