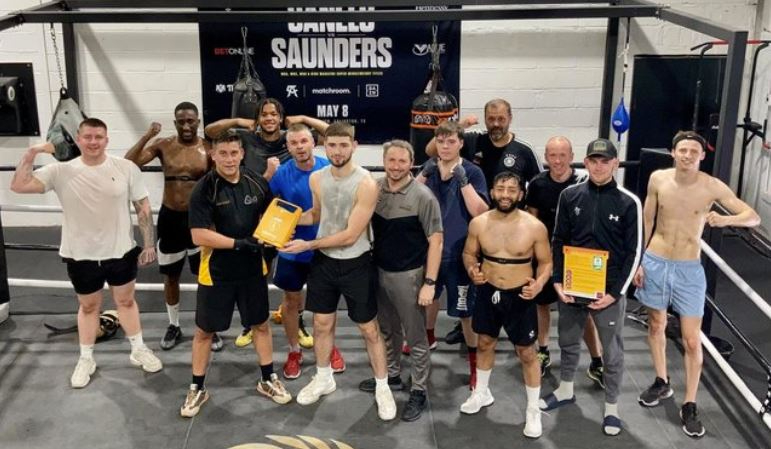 #EveryBeatCounts campaign: Defib donated to Team Shoe-Box
August 7, 2021 | by Matt Halfpenny
Northampton gym Team Shoe-Box has installed a life-saving defibrillator thanks to a generous donation from a local businessman who was distressed by the collapse of Christian Eriksen in this summer's Euro 2020 football tournament.
The Denmark international suffered a cardiac arrest in the first half of his team's opening match with Finland.
Th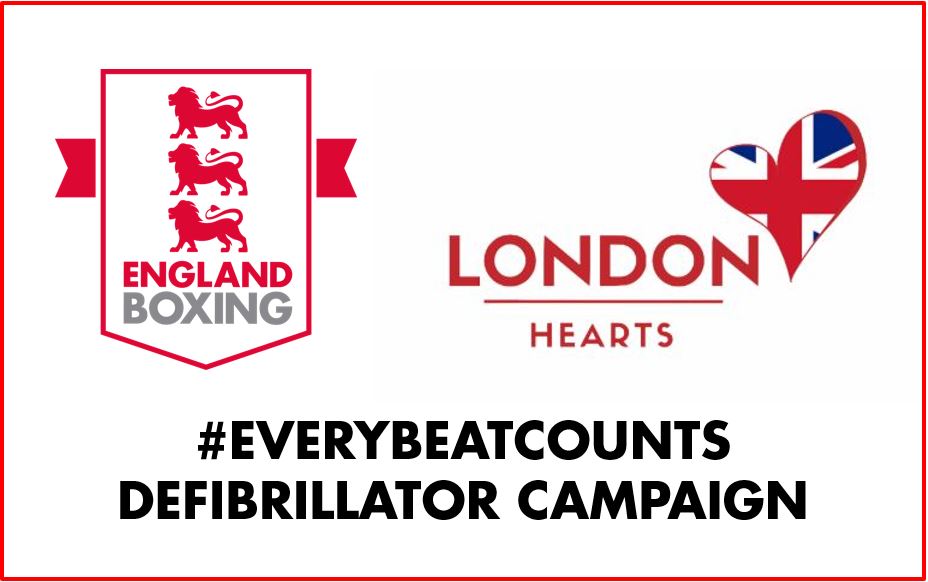 ankfully, the medical staff used a defibrillator to save Eriksen's life and he is now well on the road back to full health.
But it was a reminder that anyone's heart can stop beating – more than 30,000 people suffer a cardiac arrest every year in the UK – and having life-saving equipment on hand is crucial.
Luke Fallon co-owns Fed 3, a construction project management consultancy in Northampton, and to keep fit he likes to do boxing padwork.
As someone who already sponsors Team Shoe-Box, and having experienced a serious heart scare for his business partner Tony Entwistle, he stepped in to help out by purchasing a defibrillator for the gym.
"Lockdown happened and I put on a shed load of weight, and I thought I must get back into boxing," said Fallon.
Tony went to play five-a-side football and had a cardiac arrest," Fallon told the Northampton Chronicle and Echo. "He is 46 now and thought he was still a young man.
"But he was really lucky, as there was a fireman also playing football that night and another guy who had just been trained the day before on a defibrillator.
"So if it wasn't for those people, and the fact there was a defibrillator, then he would have been a goner. They think he was dead for about a minute.
"So with that happening, and the first session of me getting back into training at the gym, I started talking to James (Conway, Team Shoe-Box founder) about a defibrillator, and he said it is soon going to be mandatory for all gyms to have one.
"So I straight away offered to pay for one. If I do have a cardiac arrest while in the gym, which it often feels I am about to, then I am glad to know it is there."
"James and the team here do loads of great stuff for the community, and I am just glad to help."
At the end of May, England Boxing gave notice that every member club will need to have access to and know how to use a defibrillator by 1st June 2022.
The defibrillator used by an England Boxing club must be a maximum distance of five minutes' full journey on foot from the club (there and back, plus gaining any necessary access).
Should a club not have access to a defibrillator within the designated distance area, then they must obtain a defibrillator and are responsible for the maintenance of it.
All boxing shows are already required to have easy access to a defibrillator near the ring.
As part of the #EveryBeatCounts campaign, all England Boxing member clubs can get access to cut price equipment and free training thanks to a partnership with London Hearts.