Golden Gloves' defib gift after Eriksen's collapse
July 2, 2021 | by Matt Halfpenny
Epic Golden Gloves has been given the money to buy a defibrillator – thanks to a generous gift prompted by footballer Christian Eriksen's high-profile collapse.
Jim Reynolds, a supporter and friend of the Newark Club's Head Coach Esham Pickering (pictured above, right), watched in horror on TV as the Dane suffered an on-pitch cardiac arrest at Euro 2020.
Thankfully, Eriksen was resuscitated, but it underlined the need for sports clubs and organisations to have emergency life-saving equipment to hand.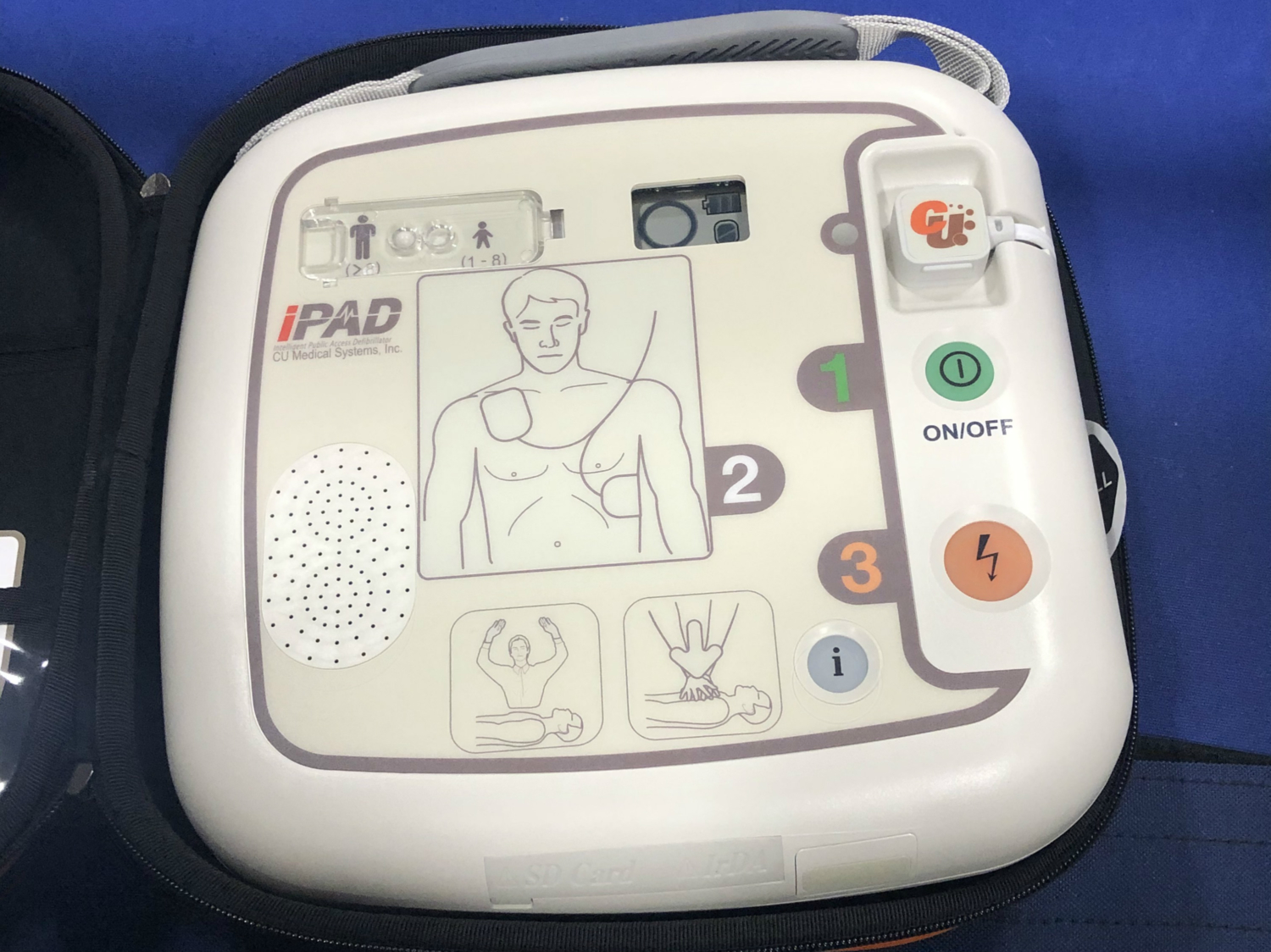 As a result, Reynolds has handed over £900 so that Epic's boxers will have immediate access to a defibrillator (similar to what is pictured above) should they need it.
It comes after England Boxing has recently announced that all clubs will need to have access to one by the end of the 2021-22 season.
Member clubs will have access to cut price equipment and free training thanks to a partnership with London Hearts.
"Eriksen is a young man, he is a professional at the peak of his fitness," he told the Newark Advertiser. "He was only 29 years old, so it was very worrying to see.
"Knowing so many of the guys at Epic Golden Gloves, it only felt right for me to take money out of my savings and help them in their cause for a defibrillator.
"Eriksen must train almost every day, so he is fit, and it really struck me that it could happen to anyone.
"It felt like my duty and responsibility to do something about it and help my club."
Former Commonwealth, British and European super bantamweight title holder Pickering added: "It's the dangers of it (cardiac arrest), we need to be prepared and get the safety in place.
"With Eriksen collapsing on the football pitch, I just felt sick — a fit guy at 29, it just feels really bad in your heart.
"We've got a gym full of such great people that we need to protect at all costs. We are also trained in first aid but getting the defibrillator, it's definitely a level up in terms of safety.