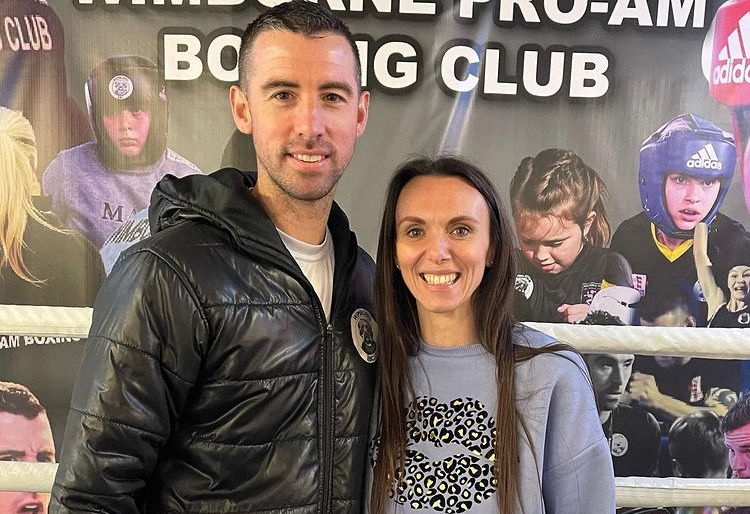 #EveryBeatCounts Campaign: 'Having a defib in my local boxing club saved my life'
February 21, 2022 | by Matt Halfpenny
Zoe Cluett knows first-hand just how important it is for boxing clubs to have defibrillators available to use in their gyms – because one recently saved her life.
The 36-year-old mum of three was attending her usual Box Fit class at Western Counties club Wimborne last month when she suffered an unexpected cardiac arrest.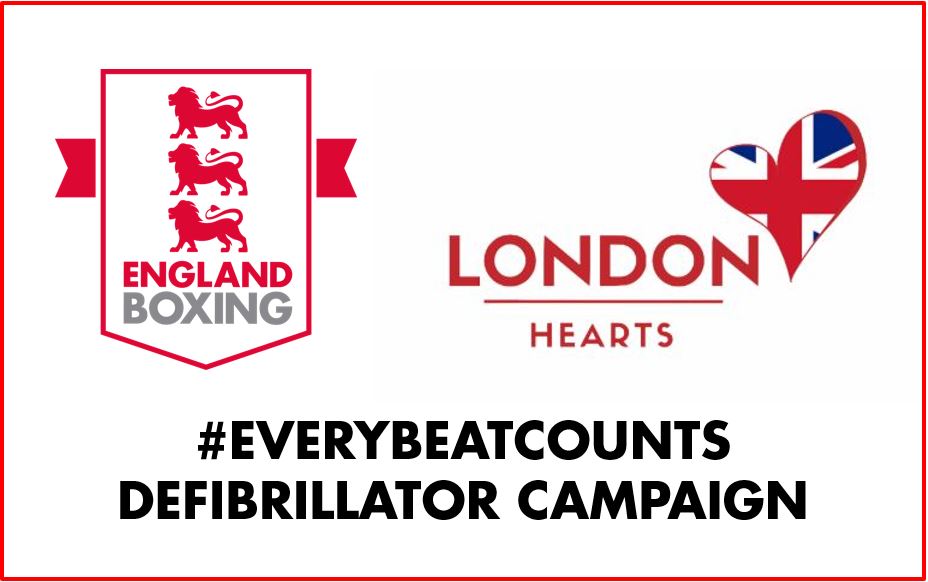 But because the club had a defib on site to use, emergency services were able to successfully resuscitate her after club Head Coach Dave Rimmer and Cassie Barber had performed CPR until their arrival.
Zoe, now recovering well from the incident, wanted to tell her story to underline why it's so vital it is for boxing clubs to install defibrillators on their premises – or have access to them within five minutes' walk each way – as will be mandatory for affiliated England Boxing clubs from June this year.
"It is great that defibs will be accessible to all clubs in the near future because, for me, it was the difference between me being here or not," she said.
"As was the case with me, you cannot know when someone is going to need access to one, so it's great they will be readily available at clubs in the near future, which could save more lives.
"I was regularly going to classes at the gym four times a week and it happened right out of the blue – I don't remember too much about it.
"I was just doing a burpee and all I remember was feeling light-headed and that was it. Because I have epilepsy, the people around me, I'm told, thought that I was having a fit, but they quickly realised that I wasn't breathing and they couldn't find a pulse.
"Both Dave and Cassie started CPR straight away and prepared the defib ready to use, and once the ambulance arrived, they were able to use it straight away and get a pulse after a second shock.
"I can't thank Dave, Cassie and everyone else enough for what they did, it was amazing, and I will be eternally grateful to them, as will my family. They will always be heroes to me."
Unbeknown to Zoe, she had a genetic heart defect that which caused her cardiac arrest and prompted the emergency situation.
Happily, she is now well on the mend and has had an Implantable Cardioverter Defibrillator (ICD) fitted, which helps to control and regulate her heart beat.
Once she has completed a physical assessment, Zoe is optimistic she can get back in the gym and enjoy her Box Fit classes once more.
She said: "I am quite a positive person, so I want to get back to it and make the most of what has happened, once I have been through the checks to make sure everyone at the gym can be confident I will be OK. It has not put me off, I will be back.
"Having the equipment there was so vital for me, I can't stress it enough, because time can be vital in these situations.
"I think it took 15 minutes to resuscitate me and if the defib had not been there then it might have been a different outcome. Those extra minutes it saved can make all the difference."
Rimmer (pictured coaching in the Wimborne gym, above) is hoping what happened will bring home to other clubs that the same thing could happen in their gyms – and they need to be prepared.
"I think this shows the importance of both defibs and first aid courses because, without both, Zoe wouldn't be with us today.
"As it was happening, I wasn't really thinking about the seriousness of the situation, or what was at stake, you are just focusing on doing your job as a first aider.
"It only really hit home when I saw her walking up her drive at home with her kids, and it was then that I realised that they might never have seen her again.
"This has really highlighted to me why coaches need to stay on top of their first aid learning – it's not just a tick box exercise to get you coaching lanyard – and why every club needs a defibrillator. Next time it could be your first aid skills and defibrillator which are needed.
There is sometimes a perception that it won't happen in a boxing gym because a cardiac arrest only happens to people who are in their 50s, 60s or 70s, or are overweight. Well, here it was someone who was in their 30s and very fit. It can happen to anyone. "
All clubs can get support to obtain a defib for their respective gyms via a new page on the England Boxing website, which gives clubs all the key information they need to know.
The #EveryBeatCounts Defib Campaign page explains what defibs are, some key stats that underline their importance, how you can find where your nearest defib is located (and therefore if your club needs to buy one or not), the cost of a defib and how you can get grant support through partner London Hearts, plus ideas on how you can raise extra funding.