Coaches graduate from 2021-22 Performance Coaching in Boxing (Level 3) Course
July 21, 2022 | by Matt Halfpenny
A number of coaches have now successfully completed the England Boxing Performance Coaching in Boxing (Level 3) Course and received their certificates.
Dave Rimmer, Alan Brown, Emmanuel Izon-Eritei, Laura Sargeant and Amanda Coulson – have all passed following final assessments earlier this month.
These coaches are the first of the maiden cohort of PCiB, with 30 more coaches selected in April as second cohort.
All regions are represented, with four coaches from an ethnically diverse background and three women coaches.
Rimmer coaches at Wimborne in the Western Counties has already produced a number of boxers of the national stage, including recent England Schools champion, Leah Paylor.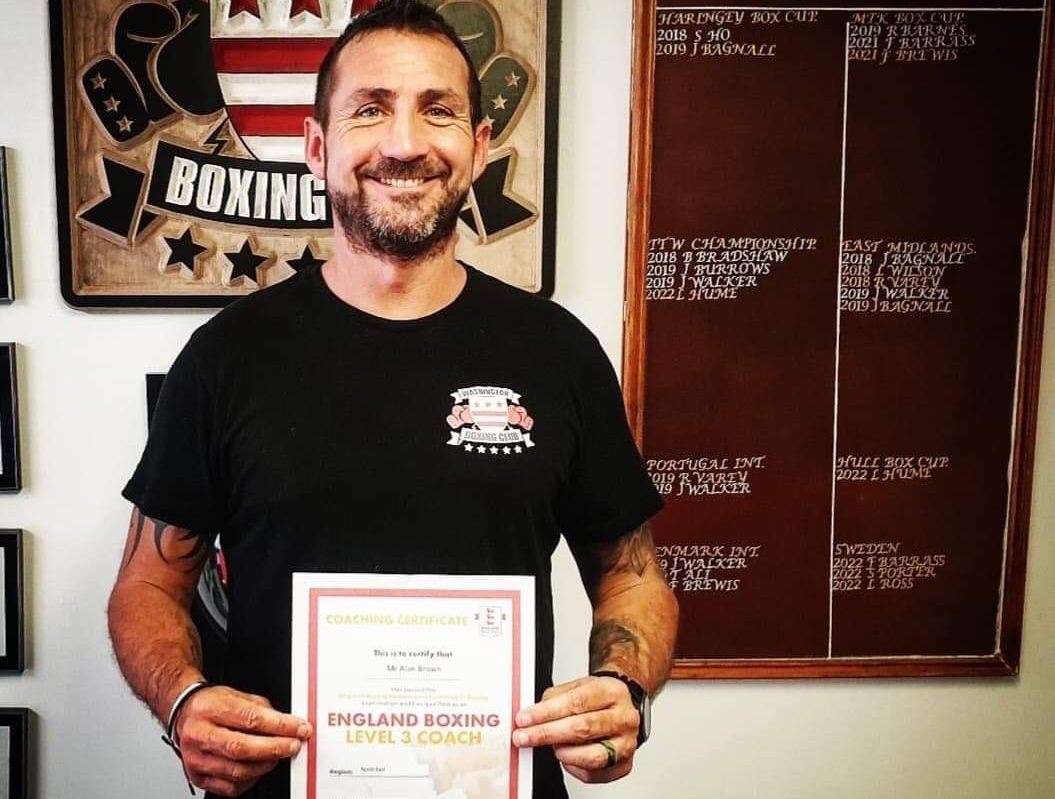 Brown coaches at Washington ABC in the Tyne, Tees and Wear region and is also a Level 3 personal trainer, S&C coach and food and nutritionist.
Izon-Eritei boxed for Nigeria at the Athens 2004 Olympic Games and now coaches for London region club Stonebridge ABC.
Sargeant was the first woman to complete the course in full and is England Boxing's Club Support Officer for the Tyne, Tees and Wear region and Tyne, Tees and Wear regional Medical Registrar, as well as coaching at East Middlesbrough.
The quintet is completed by Coulson, who is England Talent's Development Coach, IBA Women's Committee Chair and an IBA Outstanding Woman Coach recipient.
Other coaches from the 2021-2022 cohort are still being assessed and details of those candidates will be published in due course.