Birmingham 2022: England duo Cannell and Innes appointed as R&Js
July 20, 2022 | by Matt Halfpenny
England Boxing officials Geoff Cannell and Lee Innes have been appointed to referee and judge at the forthcoming Birmingham 2022 Commonwealth Games boxing tournament.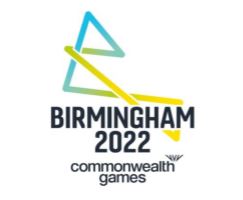 The IBA 3-star pair will control and adjudicate on bouts when the boxing begins in earnest next Friday (29th July).
Both say they are 'extremely proud' to be recognised in this way, which is one of the biggest events to be involved in as an official.
They will be in a team of 25 officials whose appointments for specific bouts will be confirmed only minutes before they take place to ensure absolute impartiality.
The news follows the announcement that England Boxing director Micky Norford will act as the Technical Delegate for Boxing at Birmingham 2022.
Cannell (pictured top), who is affiliated with Southern Counties club TKO Folkstone, said the Commonwealth Games is a tournament he 'has always wanted to do'.
"I've been appointed for World Championships, European Championships and the World Series of Boxing, but this has always been on my tick list," he added.
"As a kid growing up, it was something I always watched on television, with so many great athletes who have go on to be household names, so to now be involved in it is fantastic.
"While you still have to perform and be on your A game at all times, one of the things that I've heard that's so positive about the Commonwealths is that it's very friendly and very relaxed compared to some tournaments, so it promises to be something to remember."
Cannell qualified as an IBA 1-star official back in 2009, but despite his international experience has continued to officiate at grass roots level too.
He said: "Some people prefer to just do big events when they get to that level, but I have always liked to do whatever boxing I can… I just love the sport.
"It means that one weekend I can be at a World Championships and the next weekend I can be back home refereeing and judging in the Southern Counties."
Innes (pictured above, left) is well accustomed to top level sport, having boxed as well as played football and rugby league to a high standard.
He first stepped in the ring for Bradford YMCA and later also boxed for the St Vincent's club in Sheffield before joining the army at 16 and being part of their boxing squad for six years.
Innes' boxing career saw him reach the semi-finals of the ABAs where he was beaten by Peter Waudby and he also chalked up victories at one level or another over the likes of Glenn Catley, Howard Eastman and Clinton Woods.
Alongside that, he also played football for the Combined Services and London non-league club Kingstonian and helped the Great Britain amateur team (BARLA) win the World Cup in rugby league, despite not taking up the sport until he was 30.
It was in 2001 that Innes – presented an MBE by the Queen in 2010 for his services to sport – took a judges' course after it was suggested he might take it up by army coach Mick Gannon.
After building up his experience, he then qualified for his IBA 1-star at the same time as Cannell.
"It's great that having come through together, Geoff and I are now going to be officiating at this level together, as we are now good mates," said Innes.
"It's an unbelievable honour and I was so happy to hear of my appointment. Outside of the Olympics, it's as good as it gets and it's very exciting.
"Of course you are a little bit nervous, but that's good because it means you make sure you are prepared and ready.
"I know the both of us would love to do the Olympics one day, but all you can do as a referee and judge is to focus on your performances and be consistent."
Both Cannell and Innes are pictured refereeing at the England Boxing National Amateur Championships 2022. Pictures by Clive Wood and Andy Chubb.
xxxxx