Norford lands prestigious Technical Delegate role for Birmingham 2022
July 14, 2022 | by Matt Halfpenny
England Boxing director Micky Norford has been appointed to the prestigious role of Technical Delegate for Boxing for the Birmingham 2022 Commonwealth Games by world governing body IBA.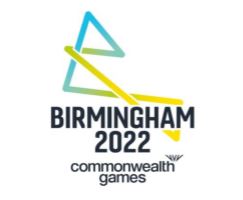 The former member of the Royal Navy is believed to be the first Englishman to be handed a Technical Delegate role at a major boxing competition for more than 25 years.
Norford, who chairs England Boxing's Technical, Rule and Officials sub-committee, will be responsible for all technical aspects during the tournament that will feature entries from across the Commonwealth countries, including 14 boxers from Team England.
"I was elated and overjoyed when I heard that I had been appointed, it's a huge honour and I'm really looking forward to the Games," he said.
"This is one of the most prestigious appointments I have ever received in my time in boxing and I am determined to ensure everything runs smoothly.
"Of course, you are a little bit nervous, but in the same way as when a boxer is preparing to walk into the ring for a bout, those nerves are what help you perform. Once you go to work, the nerves go and the training, experience and knowledge kick in."
Norford first boxed in the Royal Navy, taking it up as a winter sport to supplement his participation in athletics, and was good enough to reach a national quarter-finals.
He was also a Royal Navy and UKAF featherweight champion before moving into coaching and officiating, first as a judge and then as a referee.
Once qualified as a referee, he progressed rapidly through the ranks to officiate at National Championships level, and then at international level, his experience and expertise helped him to secure a place part of the LOCOG team at the London 2012 Olympics, by which time he was an IBA 3-star referee.
After the Olympics and with England having no technical official at the time, Norford then pursued that route and became qualified in 2013, subsequently being appointed to competitions at World level thereafter.
He added: "Because of the fact that I was at sea with the Navy quite a lot, it was very difficult to get the continuity as a coach, whereas with officiating, I could dip in and out of it.
"I judged for many years without ever becoming a referee, but then I was asked to take on the Navy Officials Secretary role, it was then he decided to take the referee's course and that's when things really started to move quite quickly."
A qualified Level 2 Coach, Norford coaches weekly at the club where he is affiliated, Titchfield ABC in the Southern Counties.
But he continues to remain heavily involved in officiating both domestically and internationally for two simple reasons.
"The first thing I enjoy is helping to make our officials better and seeing them improve," said Norford. "I'm responsible for training and qualifications and it's satisfying to see people moving through to referee and judge at bigger and bigger tournaments.
"Secondly, there is a personal satisfaction of using the experience you have gleaned over many years from across the world at numerous events, and from work and my personal life, to help people in the sport I love… that's my main driver."
Becoming an official and more on the Commonwealth Games 
Find out more about how to become an official by clicking here.
Follow all the Birmingham 2022 Commonwealth Games boxing action on our dedicated website page by clicking here.