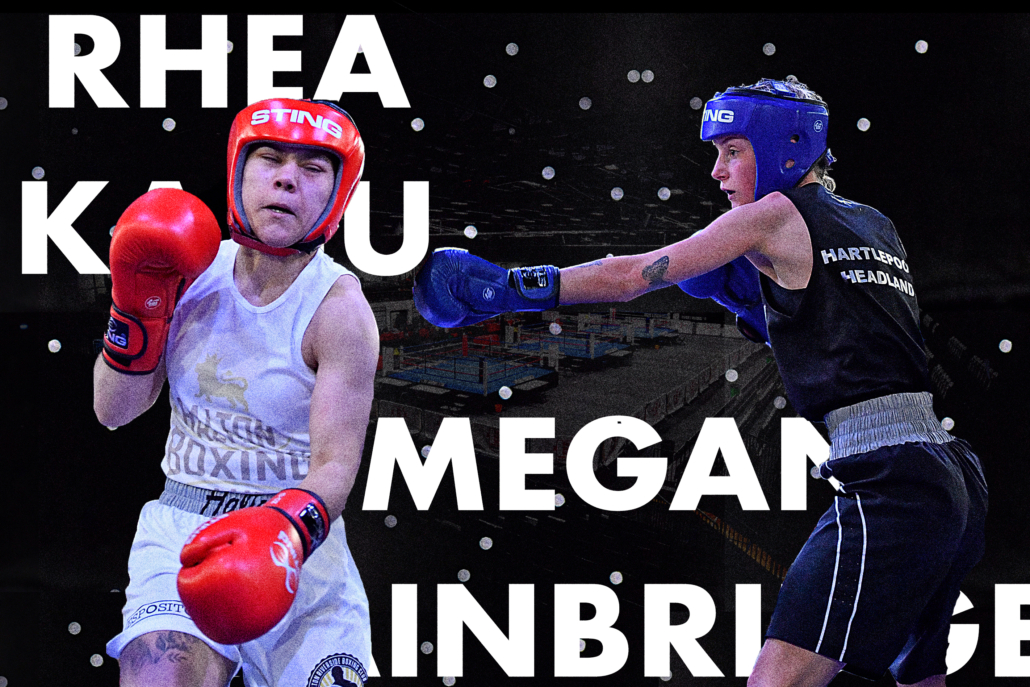 NACs 2023: Finals Day preview – Kanu v Bainbridge (Under 52kg)
April 21, 2023 | by Chris Boyd
Halton Riverside boxer Rhea Kanu says winning the Female Under 52kg National Amateur Championship belt against Megan Bainbridge (bout 5, 12:20pm) would mean 'everything' to her and her coaches.
Kanu said, "I've already accomplished everything I need by getting the assessment for GB and the England Seniors, so getting the title would be the icing on top of the cake.
"It would be everything to myself and to the coaches for all the hard work they've put into me."
The Merseyside and Cheshire boxer has already had to overcome a tough opponent in the form of her mental health but says that encouragement from her brother and joining Halton has helped turn things around.
"My brother has always pushed me when I've felt down and shown me that I can better myself. He's an amateur boxer too so we've trained together, and he's pushed me in that sense too.
"I didn't want to go back into a gym again and training was having a negative effect on my mental health, so I came out of boxing altogether.
"Then I stepped into Halton, and they became my family straight away and I can't thank them enough."
Kanu cites her battle with mental health as her biggest motivation to succeed and believes winning the NACs would show other people that they can overcome their troubles too.
"I know how it feels to be put in a bad place and I know how much I've come from there.
"I want to be able to show other people that you can come back and there's always going to be bumps in the road, but you've just got to get past them and there's so much good to come."
Megan Bainbridge is no stranger to the big stage, winning a silver medal at the EUBC European Junior Championships in 2018 and taking gold at the 9th Nations Box Cup in 2020.
The Hartlepool Headland boxers' achievements are, of course, down to her ability and hard work, but she also says her dad and coaching team have been a big influence.
"My dad wasn't a boxer, but he played football to a high level and he knows what it's like and what you have to do when you have these opportunities.
"He's always provided me with the best opportunities and chances despite giving up his weekends and I've taken them with both hands.
"It's the same with the coaches who give up their free time nearly every day for all of us in the gym.
"They all have boxing experience, and they live and breathe it.
"They're extremely important to me, they pick out the good and bad and help me improve after every bout, win, or lose.
"I couldn't wish for a better team, and we all get along like family."
The lifeguard is hoping a home Tyne, Tees and Wear crowd at the Vertu Motors Arena in Newcastle – and previous experience against Kanu – will help her take the belt home.
She said, "I boxed Rhea in the NABGCs in October 2022 and won on a 4-1 split, so I know what her style is like, and how she could possibly box.
"Obviously, she could change her style this time but I'm confident in my ability and skill to work it out."
More on the NACs 2023
Finals Day key info circular: Click here. Spectator info: Click here. NACs home page: Click here.
Pics by Andy Chubb