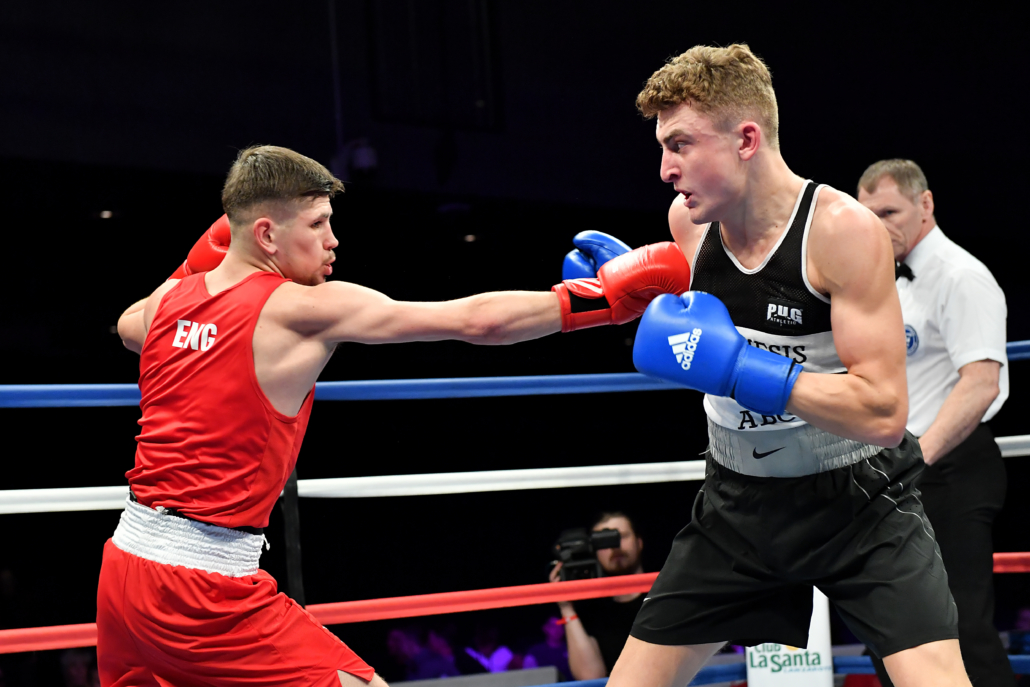 Entries open for NACs 2020
February 12, 2020 | by Matt Halfpenny
The country's most historic and prestigious amateur competition – the England Boxing National Amateur Championships (NACs) – is now open for 2020 entries.
Datinh back to 1881, the competition boasts aa array of famous winners of a coveted national title belt, including Henry Cooper, Alan Minter, Frank Bruno, Nigel Benn, Tony Bellew, Carl Froch, Ricky Hatton, Anthony Joshua, Tyson Fury, Nicola Adams, Savannah Marshall and Stacey Copeland.
Male weights range from Under 49kg to Over 91kg, while female weights go from Under 48kg to over 81kg and entry is for lite level boxers born between 1st January 1980 and 31st December 2001.
All boxers must be registered with an England Boxing-affiliated club and produce a BCR1 medical book, while all coaches must have an in-date England Boxing lanyard.
Entries should be sent to the relevant region regional secretary, along with the entry fee of £5 per boxer.
By allowing a Boxer to enter this championships, the boxer is deemed to have consented to the capture of official video recording and photography by England Boxing, or any other England Boxing-authorised media outlet.
Moreover, they agree to allow for his or her name, photographs and video footage to be used for publicity and marketing purposes by England Boxing and any other England Boxing-authorised media outlet.
The Regional Association Championship rounds will be completed by the end of March, with the pre quarter-finals held at Acorn Youth Centre, Torquay on Sunday 5th April 2020.
The quarter-finals and semi-finals will take place at the Chase Leisure Centre, Cannock on Saturday 18th and Sunday 19th April.
Finals Day – which will be streamed live on the BBC – will then follow on Saturday 25th April at Manchester Central – the venue which provided the ideal stage for last year's finale.
Last year, Delicious Orie, who has moved onto the GB Boxing programme, was among those to triumph, as was Demie-Jade Resztan, who claimed bronze medal at the 2019 Women's World Boxing Championships in October.
All boxers who reach the national stages of the competition will wear gloves and headguards of England Boxing partner Sting Sports UK. Boxers can either purchase their own Sting headguards, or use those provided.
For full guidance and rules, and to download an entry form, click here.
Keep up to date with the latest information on the England Boxing National Amateur Championships home page and follow the hashtag #EBNYC20 on social media.