Hickford wins week one Strava Challenge for 2020 Youth Euros squad members
November 30, 2020 | by Matt Halfpenny
Hard-working Charlie Hickford has finished at the front of the pack of England Talent boxers who took on a week-long England Boxing Strava running challenge.
The Hoddesdon member (pictured above) clocked up an impressive 76.8 miles from last Monday through to yesterday (Sunday) from 10 runs and almost 11 hours of running time, climbing more than 4,000 feet in the process.
In second place was the dedicated Megan Bainbridge (pictured below, left), of Brandon Boxing Club, who registered 74 miles from her 12 runs to also be the first female.
Third overall was Rotunda ABC's Olivia Holmes (pictured below, right), who notched up 64.5 miles, from 13 runs, to finish as second female while fourth overall and third female was Sameenah Toussaint (Patrick Wilson School of Boxing, pictured below, left) with 52.5 miles from 11 runs.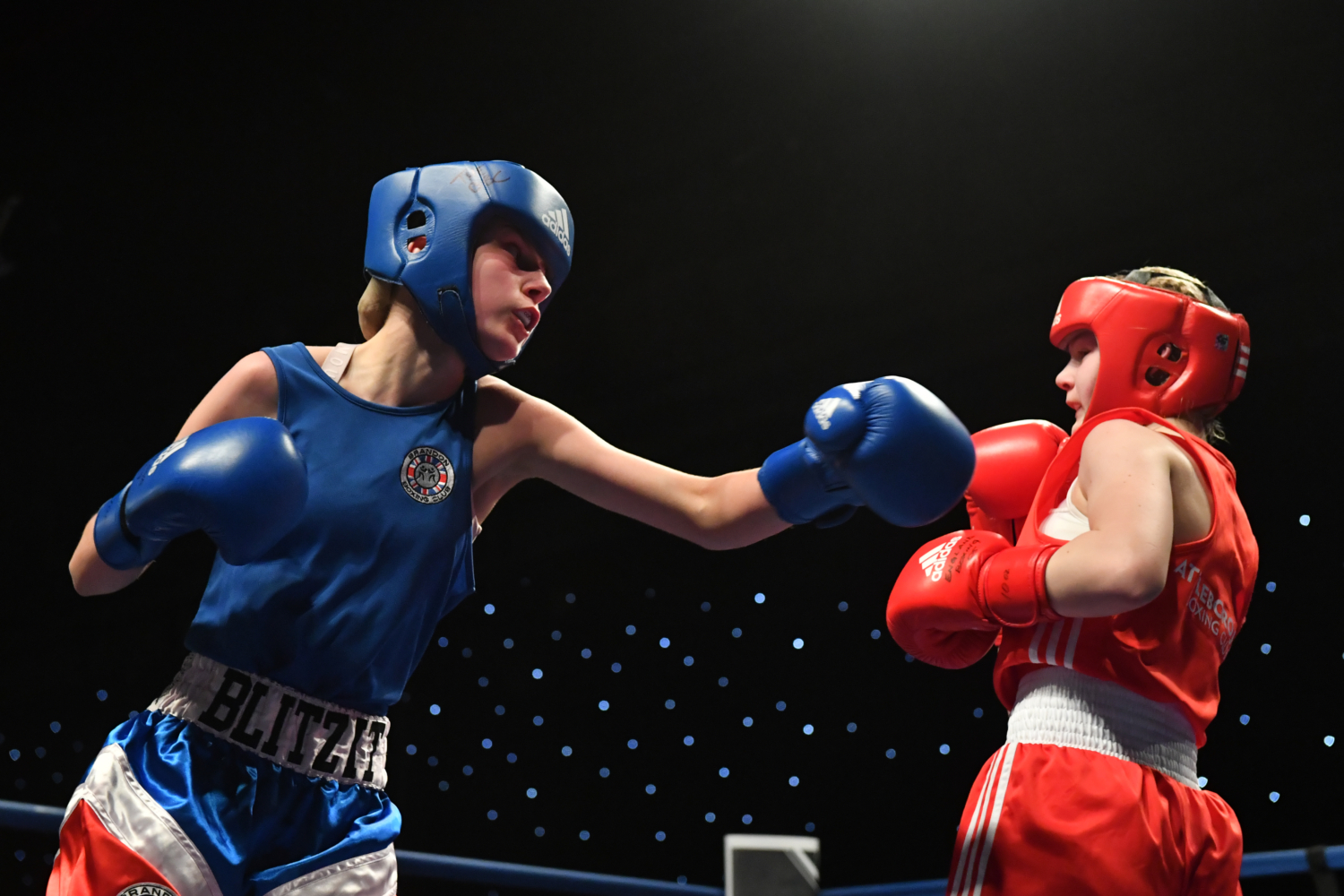 Second male was Powerday Hook's Patris Mughalzai, who did 19 miles from four runs with the quickest mile average of 6.56min/mile and third male was Dagenham's Billy Adams, who covered 16.7 miles in two runs.
The winter competition was arranged for those boxers who had been scheduled to go to the EUBC European Youth Championships 2020 prior to the Coronavirus Pandemic.
Eight took part overall, registering a highly-creditable 338.1 miles between them, and climbing 12,566 feet – the equivalent of climbing Japan's Mount Fuji (12,388 feet).
Amanda Coulson, England Talent Development Coach, is 'hugely impressed' with the boxers who participated.
She said: "The dedication and commitment the boxers have shown is fantastic, particularly those who finished in the top four, who have all covered more than 50 miles and proven their desire to win and really says a lot about their character and attitudes.
"It has been a difficult time for boxers to find the motivation to continue to train hard, but the internal drive has been excellent and is exactly the same thing as they will need to succeed in the boxing ring."
This week (30th November to 6th December), the competition has been extended to also include England Talent Youth Challenge boxers, and several having already started their bids with Monday morning runs.
Next week (7th December to 13th December), the challenge will be extended again to include Youth Discovery boxers.