Talent hopes high for 2020 after 'fantastic' 2019
December 31, 2019 | by Matt Halfpenny
The England Talent Programme has enjoyed a 'fantastic' year, which underlines the continued progress it is making, says England Boxing's Head of Talent and Competitions.
In terms of major championship results, the Three Lions team won less medals in 2019 (27) than they did in 2018 (38), but that was with less competitions (no Olympic Youth Games or World Youth Championships) to enter.
England also prospered in the GB Three Nations, winning 19 gold medals in the Junior and Youth edition held in Wales (Cardiff), 11 gold medals in the Elite Edition held in Scotland (Edinburgh) and 18 gold medals in the Schools edition, held in England (Barnsley).
Alongside that, there were a host of international tournaments and duels contested by the England team where there boxers frequently came out on top.
"I'm ecstatic with how it has gone for England Talent in 2019," said Thorley.
"We had three very challenging major events, so had to plan accordingly with our boxer assessments and preparation camps.
"The return of medals was a great return and included finishing first at an event, the European Schools, for the first time ever and also finishing second at the European Youths.
"It's less medals than we won in 2018, but there were less medals available to go for with less major championships for us to enter.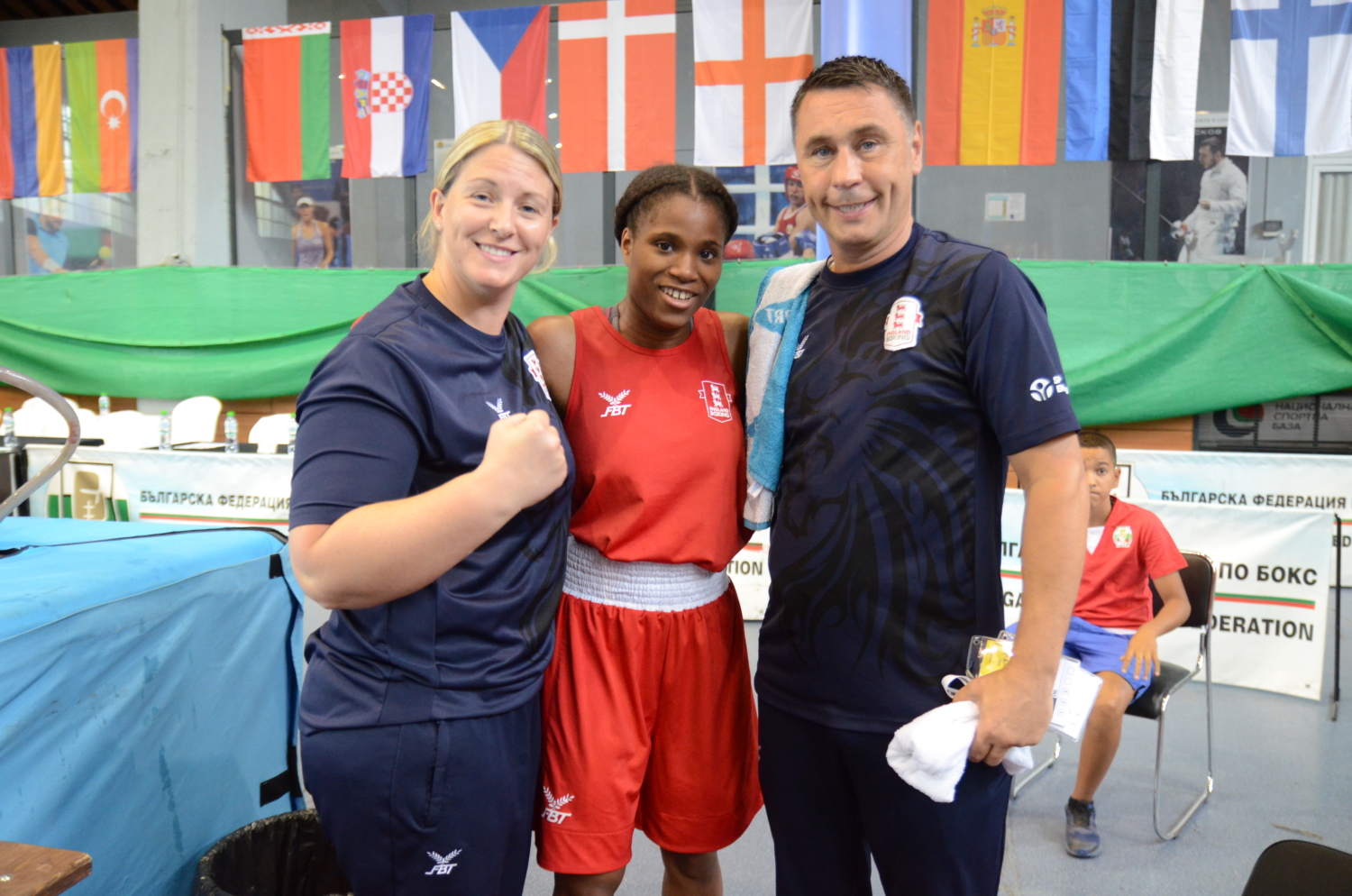 "Another big part for me was that following on from an exact 50-50 male female split of the medals in 2018, it was 51 per cent male and 49 per cent female, which shows we are giving opportunities to females out there and there are very strong females coming through the club system."
Another huge positive for the England Talent leadership has been that the strength in depth of the boxers has warranted more of them getting an international call-up.
It's been a long-held policy by those making the selections to only take boxers to events if they are likely to acquit themselves with distinction.
But as the Pathway continues to expand, so have the numbers making waves at international level.
Thorley added: "It was a record year in terms of the number of boxers we had representing England, with 198 boxers pulling on the Three Lions vest.
"It is part of our strategy to give more of our boxers international experience, ideally starting with home nations bouts.
"That gives them a chance to get used to boxing on the international stage before they then go on to an international tournament or a major championship. It's all part of the learning curve for our boxers."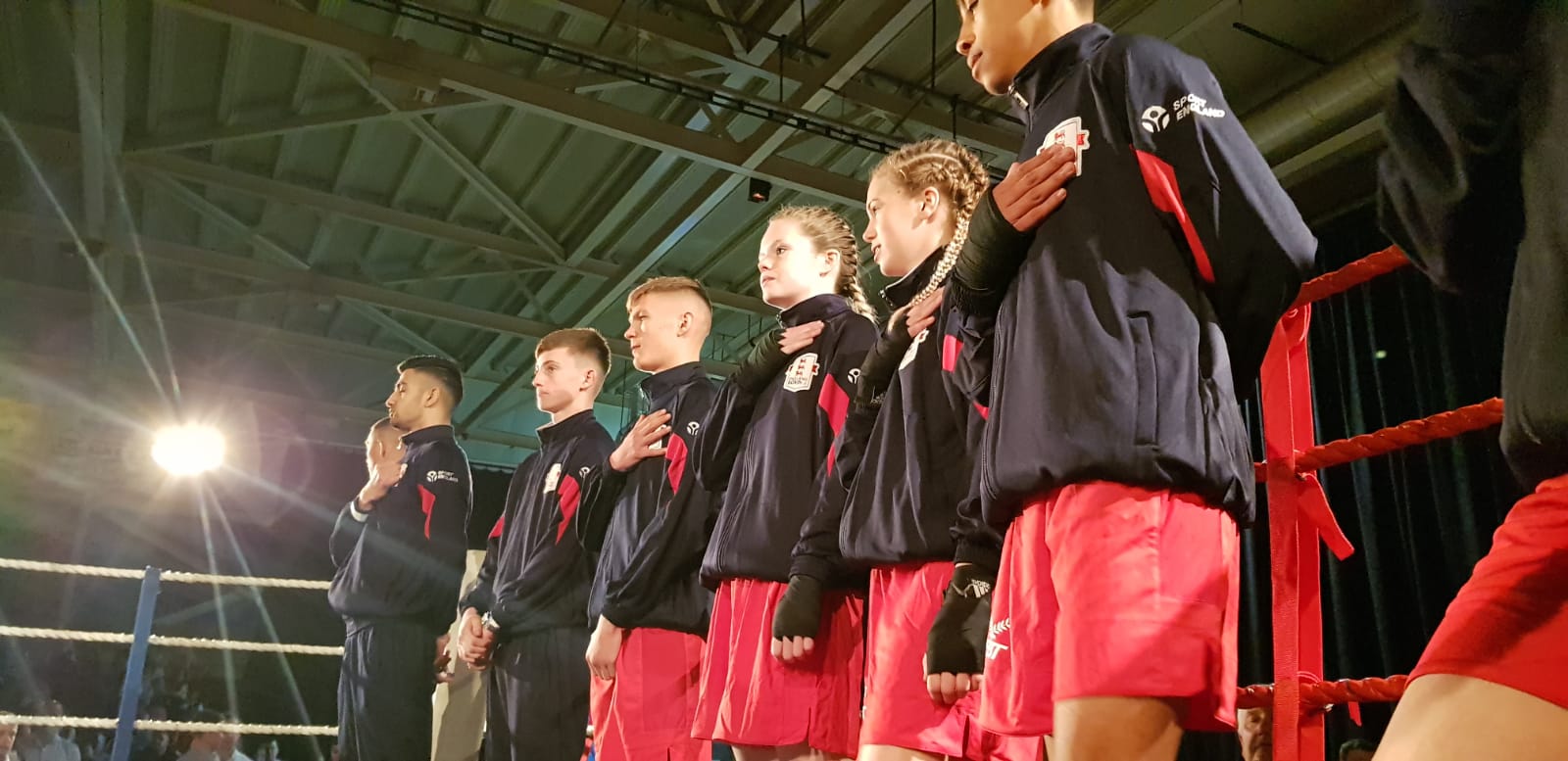 Thorley believes the staffing and coaching structure now in place is helping to get the best out of the talent available.
Both out in the field and at England Boxing's headquarters at the English Institute of Sport in Sheffield, the drive for excellence has been an ongoing theme.
"We have a great little team for England Talent, starting with Mick Driscoll (Performance Coach) and Amanda Coulson (Development Coach) doing a great job leading from the front, doing a fantastic job on educating them in what is needed at international level," said Thorley.
"But they couldn't do what they do without the tremendous club network we have in place in this country with around 950 clubs, who contribute great boxers that feed into the pathway.
"We then have four assistant coaches who are regularly involved in the talent pathway (Ivan Cobb, Q Shillingford, John Stubbs and John Warburton) and I think that is vital because the continuity that is there, with boxers working with the same coaches on a consistent basis.
"They see familiar faces whose style of working they can get used to, rather than seeing different coaches every time. Next year we are looking to bring in some more coaches on a regular basis by upskilling some of the other talent coaches who work with us, giving them extra opportunities.
"There are also the office staff too, Andrea Rankine and Grace Pearson, who do a lot of the unglamorous and unheralded work behind the scenes. We couldn't do what we do without them putting in the hard yards at all sorts of times, including evenings and weekends."
The England Talent Programme has always tried to evolve and innovate and 2019 has been no different.
A number of new initiatives have been introduced in a bid to make improvements and keep it relevant and up-to-date.
Thorley said: "We have upped our engagement with the both the boxers and the parents, developing the induction sessions so they featured sections for parents and coaches.
"It ensures those two groups have an involvement in the process and know the kind of things their son or daughter or boxer is likely to encounter and what is expected of them.
"We ran different sessions throughout the year to work out what worked and what didn't quite so well and took feedback, so we will be looking to implement an evolved model in 2020.
"We also launched a boxer handbook so boxers can look at what the programme involves and read lots of other material that is useful to them on their journey.
"We have also done international talent camps, going to Russia and Ukraine, which have been invaluable to those boxers selected to go on them, with some great feedback.
"A lot of the boxers who were on the pathway last year will be again this year, so these extra opportunities we are creating and giving them more chance to develop and hopefully tee them up for the 2020."
It promises to be another exciting year of competition for England's boxers in 2020, especially in the oldest non-adult category.
As ever, the target will be to win plenty of major championship medals and build on this year's many successes and programme changes are planned to help achieve this goal.
"The highlight of 2020 will be the Youth World Championships in September or October next year, with a venue still to be confirmed," said Thorley.
"It's such a challenging event, where boxers can be tested against anyone from across the world, but it's an incredible opportunity and there's been a great pedigree of boxers to emerge from that event in past years.
"We also have the three European Championships – Schools, Junior and Youth – to make four majors in all.
"For the Youth boxers in particular, it's a big, big year because it's a huge opportunity to potentially go to two majors in the same year. Equally, if you're not picked for one, you could still go to the other.
"Domestically we also have the Junior and Youth edition of the GB Three Nations, where we will have our top two boxers in each weight category and with a big England team we will hope to finish top of the table.
"We're also looking to continue to evolve the pathway with feedback from boxers and clubs – what do they want and what works well for them.
"The Talent Development Camps will be changing and we'll be launching new England Squads with an England Squad day that will be the first Saturday of every month.
"They will be led by Mick and Amanda and will be more hands-on with the delivery, just for Excel and Challenge boxers.
The Discovery group will have a specialist programme that is separate for them, so we're quite excited about how this works and hopefully it will give a bit more clarity to the boxers as well."
Thorley has had the pleasure first-hand of seeing a host of boxers shine when put to the test against some of the best in Europe and the world.
But there a few specific examples of those who have really impressed him – and can act as an inspiration to others aiming to reach the top.
He said: "There are lots of names out there, but the boxers that stand out to us are those that have an outstanding work ethic.
"They turn up to every camp we ask and travel the length and breadth of the country. You can have talent, but you aren't going to go anywhere with the talent behind that.
"There are a few which come to mind who I would include in that. Adam Azim is doing tremendous things, and it's a big year for him next year.
"Royston Barney-Smith has huge potential and then, of course, there is Gemma Richardson, who is a great example of how the pathway works.
"She's been on it for five or six years and has won European and World Championships and was European Champion again in 2019.
"She has now successfully transition onto the GB World Class Performance programme and illustrates what do you can with hard work and the right attitude, alongside excellent dialogue and engagement with her club (Scunthorpe).
"Whether it's representing England or going on to further honours with GB, our objective is to ensure all our boxers reach their potential."