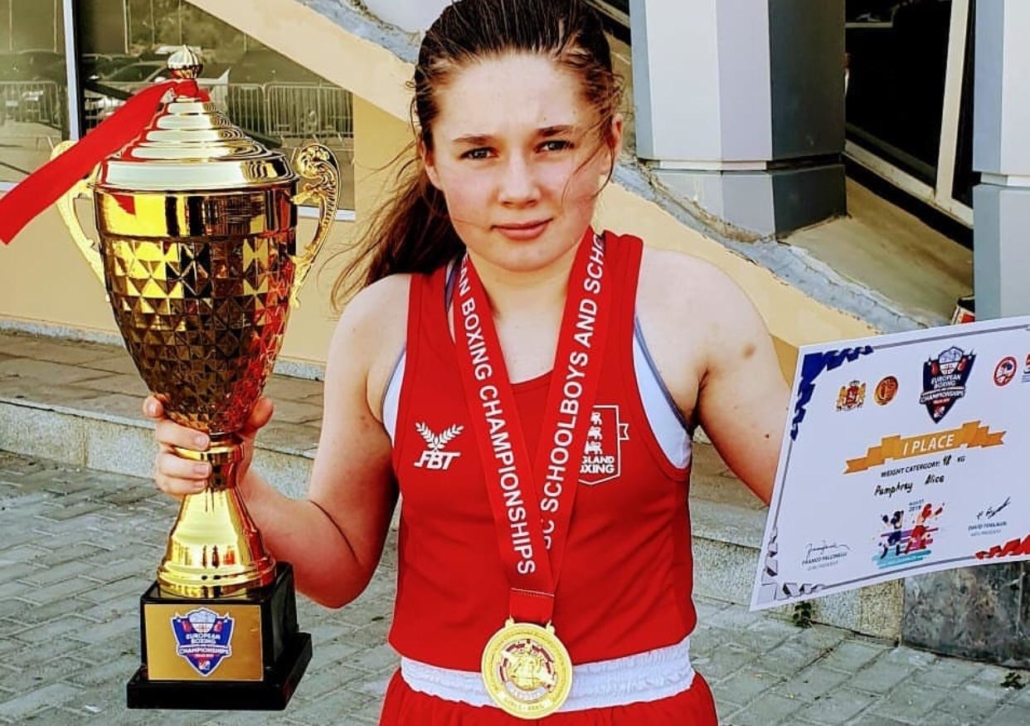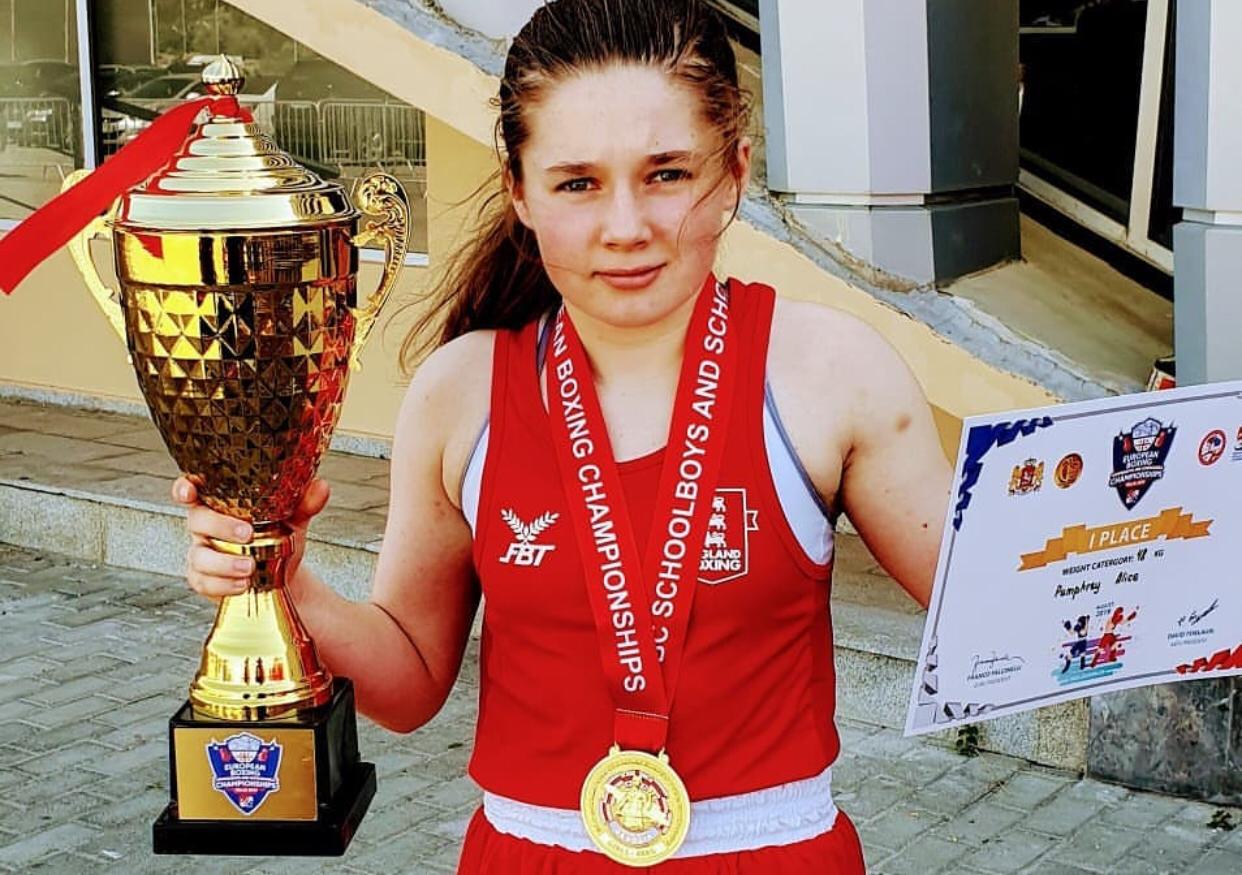 Four golds for England at Euro Schools
August 10, 2019 | by Matt Halfpenny
Four England boxers were crowned EUBC European Schools champions for 2019 after an exciting session of boxing in Tbilisi Georgia.
Of the six Three Lions boxers in action – five more will compete in tomorrow (Sunday's) finals –Sophie Harker, Alice Pumphrey (pictured), Amber Moss-Birch and Denaeo George all won gold.
Abby Briggs and Ethan Moore were beaten by their respective final opponents, meaning they had to settle for silver, but both could be well pleased with their efforts during the tournament.
Those six medals go with the three bronzes already claimed by English boxers Sam Hardy, Joe Cooper and RJ Draper.
First to box was Middlesbrough's Harker, who got the team off to a flying start with a narrow 3-2 split decision victory at 36kg over Ukranian Anastasiia Burlak.
Alice Pumphrey, the 48kg boxer from Blackpool's Sharpstyle club, kept the momentum going as she stormed to a 5-0 success over another opponent from Ukraine, Valeriia Telpis.
Next up was Abby Briggs of the Hunslet Club, Leeds, but she was beaten 5-0 by Italian Valentina Marra at 60kg.
The smiles were back on England faces when Amber Moss-Birch of Southampton's Golden Ring club was a 4-1 winner at 70kg over Georgia's Tatia Bukia.
And Denaeo George, of the City of Leicester then completed another victory over a home boxer, and by the same margin, defeating Luka Tsuleiskiri at 38.5kg.
It was not to be in the final bout for an English boxer of the day as Ethan Moore went down 5-0 to Armenian Suren Arakelyan.
Sunday's schedule (2pm start)
Bout 3 – Oleksandra Manko UKR v Jessica Keeton ENG
Bout 6 – Ava Rose IRL v Paris Smith ENG
Bout 7 – Thomas Varey ENG v Murad Tagievi GEO
Bout 10 – Hlib Hryhorian UKR v Ellis Panter ENG
Bout 12 – Davide Fiore ITA v Anthony Connors ENG.