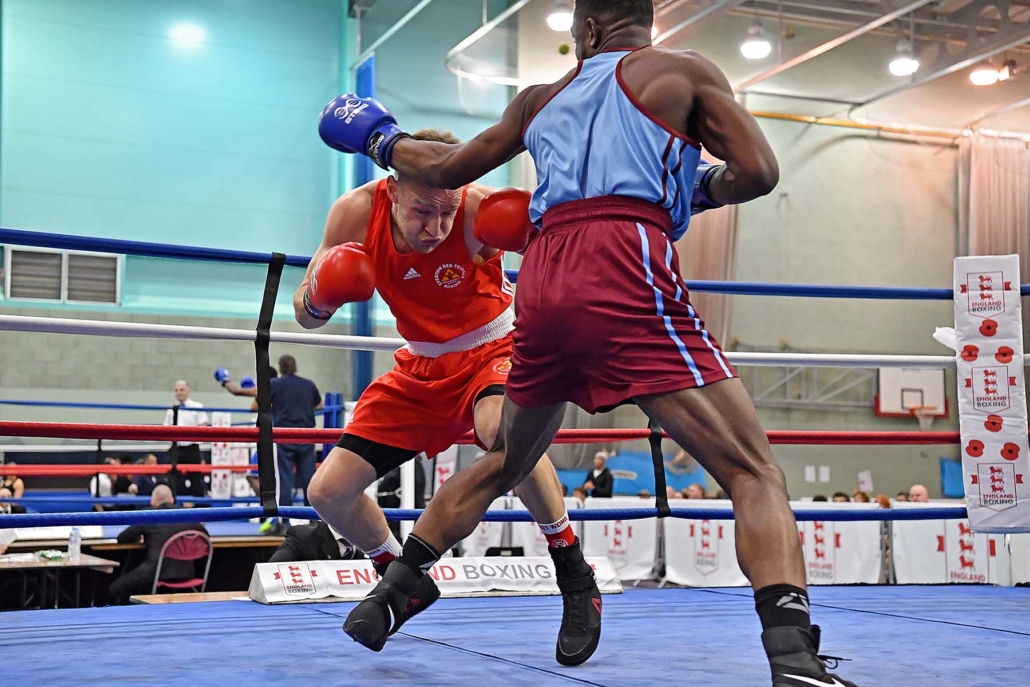 Development Championships 2019 Finals – day two round-up
October 27, 2019 | by Matt Halfpenny
Jack Craig says he took inspiration from clubmate and World Championship bronze medallist Peter McGrail in clinching the Senior Class A Under 81kg title on an action-packed second day of the England National Development Championships 2019 Finals.
The Everton Red Triangle man watched on with pride as the GB boxer clinched a bronze medal among high-class competition in Yekaterinburg, Russia in September.
And when it came to his turn to box at the Spiceball Leisure Centre in Banbury, it was Craig who was this time the toast of the Merseyside club, beating West Ham's Seymour Simpson in a cracking bout.
Both men had their moments in the ascendency, but it was the Liverpudlian who was given the nod over his London opponent with a split decision.
"We both landed some big shots, but you have to dig in sometimes even when you are finding it hard, which I was able to do," he said.
"This was my 10th bout and I haven't been beaten before, so this has got me to 10 and 0. It means a lot to me and I'm delighted because of what my coaches have put in to help me too.
"It's motivation when you see the likes of Peter box and see what he has achieved by boxing for GB and pushes you to work just that little bit harder.
"I definitely want to go on and box at a higher level, but I will just sit down with my coaches and see what they say. Hopefully there is more to come."
Distance proved no obstacle for Junior Class A 80kg+ boxer Danny Edwards as he overcame one of the longest journeys of anyone to get to the Finals in order to prevail in his bout.
He saw off the challenge of Khalif Ali of Golden Gloves, claiming a unanimous success.
Edwards said: "It's a brilliant feeling to be national champion. Using the jab helped me to win it because I was landing it every time I threw it.
"It's about a five-hour journey up here, but I'm buzzing to win and proud to represent my county of Cornwall, who have been right behind me.
"Ever since I started secondary school I have been going to the gym every day, and boxing not long after that, and it feels like my whole life has been revolving around it."
Another to impress was Hassan Ishaq of Lucky Gloves, who rocked Corey Scott from Technique ABC with some strong shots.
The Junior Class B Under 54kg boxer was a unanimous victor and said: "I'm proud to be a winner because it hasn't come easy. That was one of my hardest bouts.
"The bout went well for me and I managed to force two standing counts. I think it was the power and foot movement that won it for me."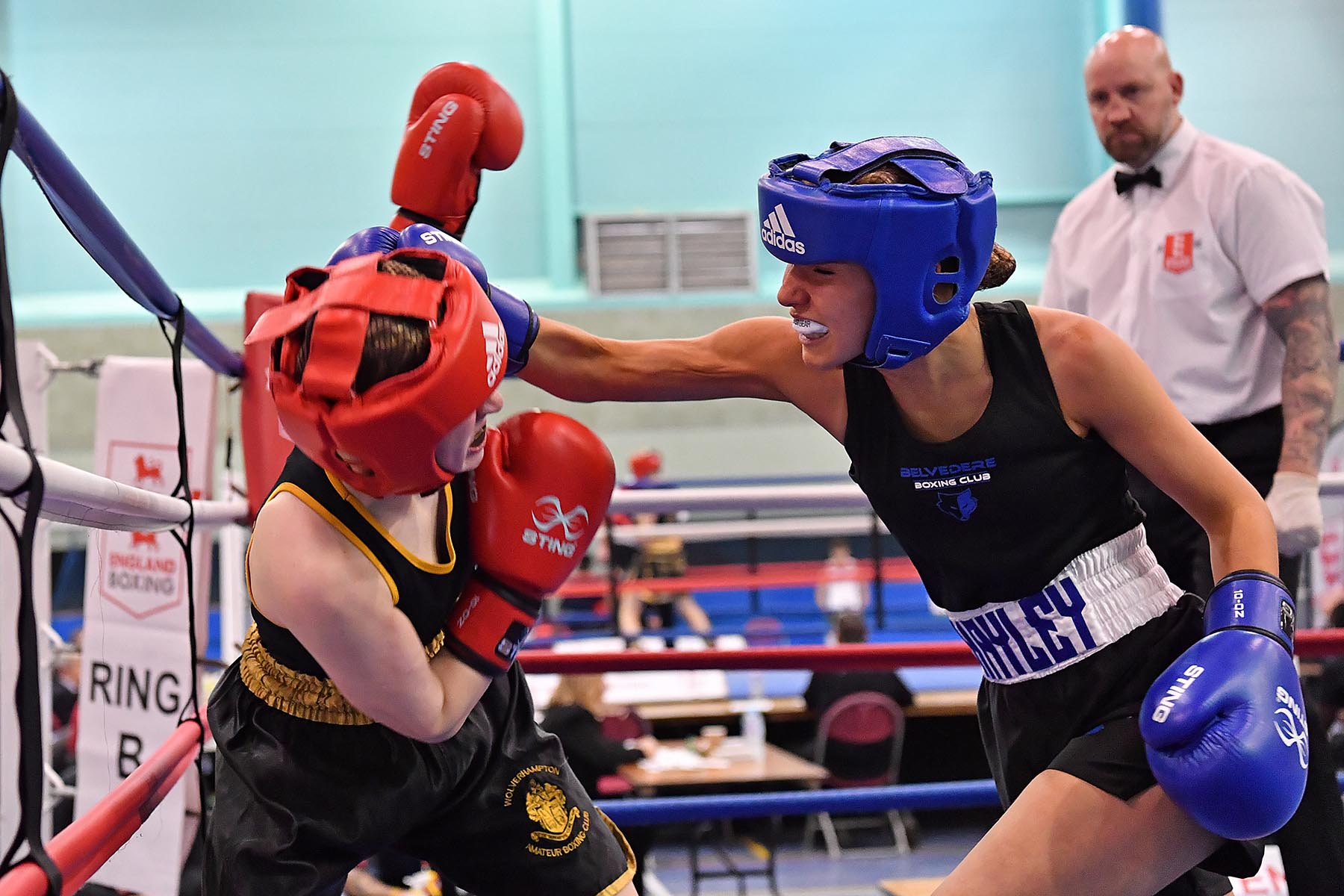 Belvedere boxer Hayley Riddle was the champion at Female Junior Class B Under 48kg.
She edged out Wolverhampton's Lucy Caldicott – who also lost in a final in this competition last year – on a split decision.
"It feels amazing, and I'm very thankful to my coaches who have helped me get to this point," said Riddle. "I felt I deserved to get the decision in the end.
"I've put a lot of work in to win this, training over many months, but thankfully it is paid off in the end and hopefully I can go on and win other things now. I can't wait to take my medal back and show everyone at my club!"
The day had started with three wins in four consecutive Ring A bouts for Repton Boxing Club as Freddie Marshall (Junior Class A Under 52kg), Louie Ward (Junior Class A Under 57kg) and Micah Micheals (Junior Class A Under 66kg) all demonstrated their calibre.
Their wins followed a success for one of their female contingent, Seema Aggarwal, on Saturday.
Ward said of his triumph: "I was calm and collected and I felt I could have gone another two rounds if I had needed to.
"It was quite close and he was a strong opponent, so I had to pick him off with the jab and when he put his head down use the uppercut. I've done all the running, the sprints up hills, so to win means everything."
East Midlands boxer Sharafat Ali was delighted to 'put his city on the map' after running out a unanimous winner against Aymane Bourhfir.
The One Nation representative defeated his Cuban BA opponent at Senior Class A Under 56kg.
"It feels great to win the national title and I felt my bout went very well. It was a tough bout, but I had prepared well for it and I was ready," he said.
"I'm proud to get the win for Derby and my club because there are not that many boxers out there from the area who are boxing at a national level."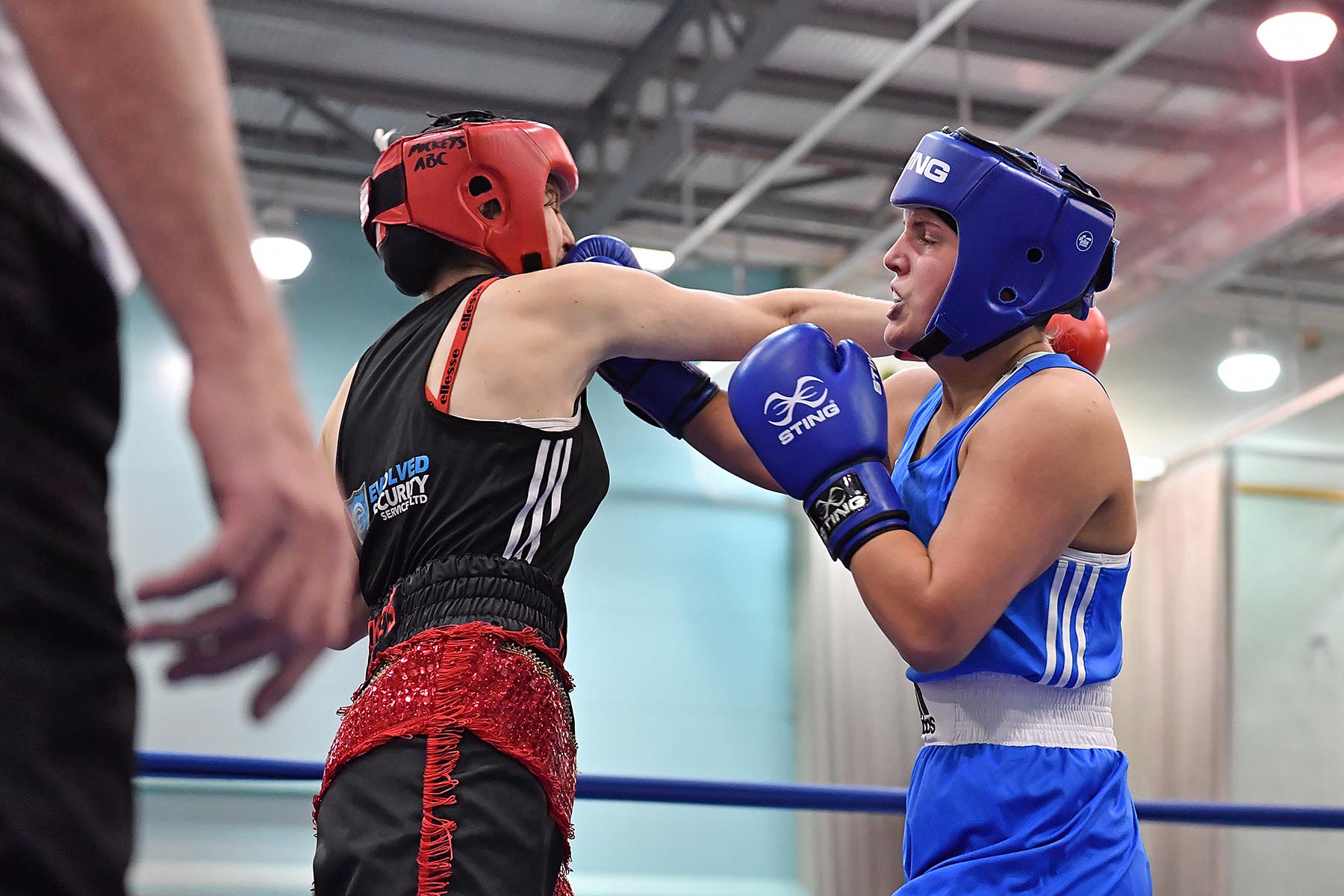 The final women's bout of the day saw the battle of the two Amys – Cooper of Gosport and Bullock of Selby.
It was the Southern Counties boxer who came out on top in the Female Senior Class B Under 75kg bout contest by way of a unanimous verdict.
Cooper said: "It's amazing to get this title, it means so much. I had a good bout last weekend, which was possible my hardest bout, just to get here, and then I've backed that up.
"I know other people have gone on to win the National Amateur Champinships having won this, so that's definitely in my mind now."