Coaching courses back with a bang at Tamworth
August 12, 2021 | by Matt Halfpenny
England Boxing qualification courses are back with a bang at Tamworth Boxing Club in the West Midlands.
Following the lifting of Coronavirus restrictions, the resumption of courses were given the go-ahead from Saturday 24th July and the Midlands Coach Education Team wasted no time in getting things going again.
England Boxing Coach Educator Alan Keast delivered the first Level 1 coaching courses to return at the Corner-post Education Centre and said: "Once we were given the all clear to return to face-to-face courses, we got our heads together and started planning dates immediately.
"Along with the England Boxing Coach Admin team in Sheffield we set about offering out as many course places as possible, as some clubs have been waiting since the first Covid-19 lockdown in March 2020 to attend courses.
"As we have two floors available for use within our building, we were able to offer two level 1 Courses running simultaneously on each floor, with both courses having now been completed and a total of 31 new Level 1 England Boxing Coaches having successfully completed qualifications."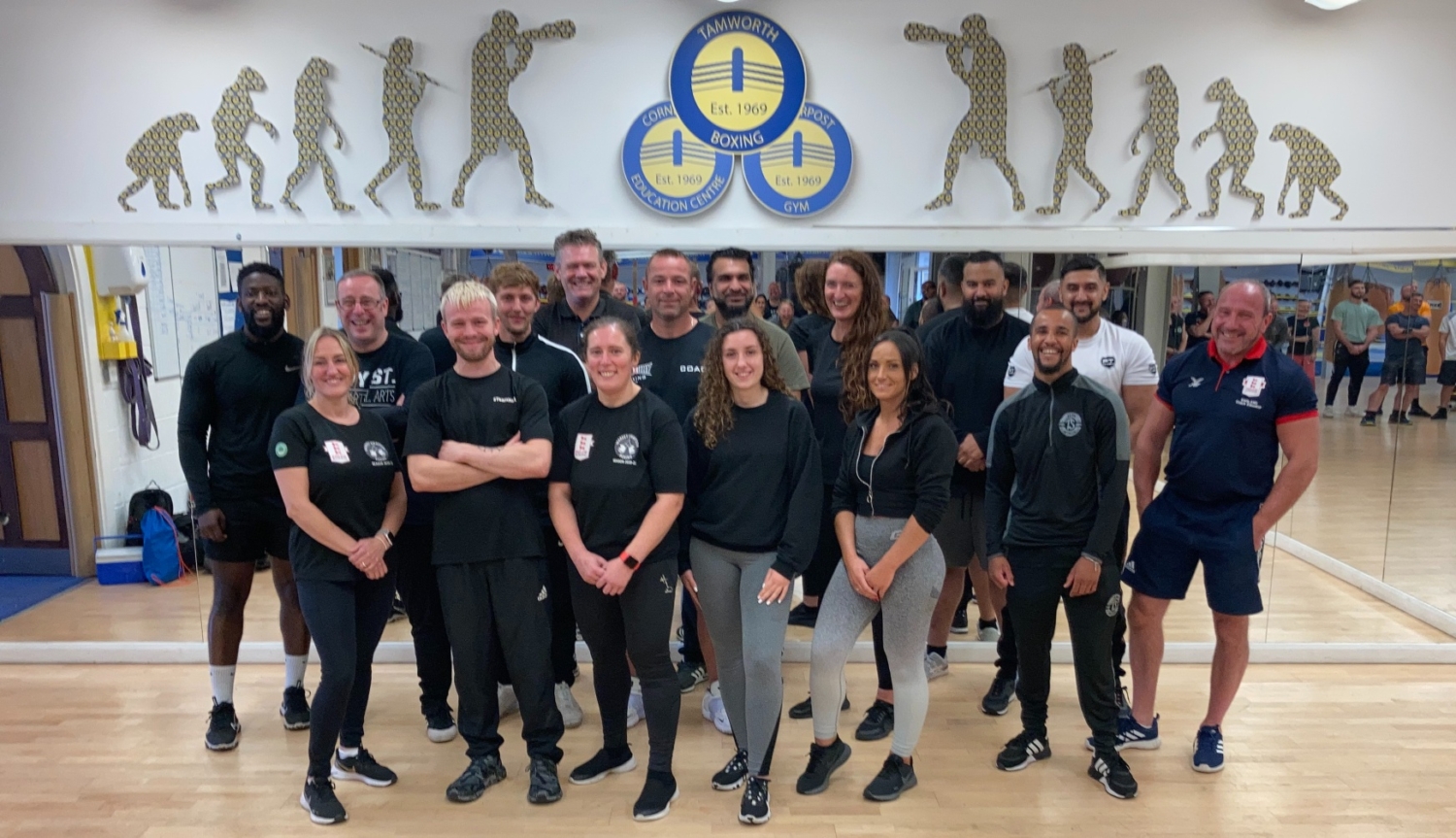 There are another two Level 1 Courses due for completion by 15th August and an England Boxing safeguarding course was also delivered last weekend, with 18 coaches either renewing previous or completing new qualifications.
Keast has been delivering one course and England Boxing Club Support Officer, Mick Maguire, the other.
Maguire said: "We are extremely fortunate to have such a fantastic facility as the Tamworth Boxing Club's building available to us in the West Midlands and Alan and his team work wonders in ensuring that all the clubs in the West Midlands have the maximum possible opportunities to access courses."
There are several more Level 1 and Level 2 coaching courses taking place soon in Tamworth.
Details can be found by clicking here for Level 1 and clicking here for Level 2.