Heart of Portsmouth summer camp helping local youngsters
August 11, 2021 | by Matt Halfpenny
Heart of Portsmouth ABC is delivering a summer camp all through the school holidays to help youngsters stay fit and well fed.
The Southern Counties club has partnered up with Asda to redistribute their overstock and sell-by-date food so that it can be given to families and young people in need throughout Somerstown and the surrounding areas.
Operating from The Omega Centre in the middle of the city suburb, the area in which the club is based is recognised as being IMD 1 – it is one of the top 10% most deprived and disadvantaged parts of the country.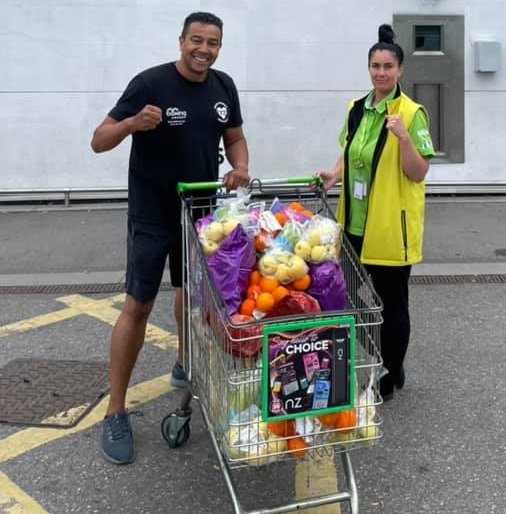 Recognising this fact, Q Shillingford (the club's Head Coach and also an England Talent Pathway coach) and his team of England Boxing-qualified coaches, have always strived to do more for the local community.
As a group they and determined to make sure that no child goes hungry when good food is available with the much-appreciated help of partners like Asda.
Throughout the summer holidays, the young people involved with the camp also play boxing-related games, take part in training sessions, and work towards achieving medals and certificates to benchmark their progress throughout the six-week break.
They also learn life skills training by taking part in workshops on subjects like anatomy (pictured below), healthy lifestyle choices, and nutrition.
It is hoped that projects like this will inspire young people in Portsmouth to work hard, give back to their community, and stay away from negative influences they may encounter outside of the gym.
Shillingford said: "Like all boxing clubs, we operate in the heart of our community and feel a strong sense of responsibility for trying to help the people who live here.
"As a young person boxing, I enjoyed boxing because I was winning titles and boxing at the top level, but after 30 years of coaching, you realise that it's the community aspect and doing your bit that is why you really love the sport.
"Just as boxing helped me with my confidence and in other ways, so it's great to see the young people coming to this camp benefiting in the same way.
"They do skipping – crossovers, double unders and side swishes – run 500m, play tig, have races, do press ups and sit ups, learn about anatomy and healthy lifestyles and have a water and fruit break… they love it."