Busy January at Tamworth
January 31, 2020 | by Matt Halfpenny
A total of 144 England Boxing members – both coaches and boxers – have attended courses or training squads in a busy January at Tamworth Boxing Club's Corner Post Gym.
In all, the club has hosted two Level One coaching courses, producing 34 newly-qualified coaches, a Level 2 coaching course, from which 16 coaches have advanced from Level 1 to Level 2, two Safe-guarding Courses for which 36 coaches are safeguarding-qualified, a first aid course, where 18 qualifications have been delivered and an England team Training squad attended by 40 boxers.
Alan Keast, who is the Head Coach and General Manager says it has been a hive of activity at the Staffordshire club in the last few weeks.
"We like to ensure that the building is getting the maximum use and our role is to get as many people through the doors in the pursuit of personal advancement and improvement," he said.
"As an England Boxing Coach Educator myself, I am able to deliver safeguarding, Level One coaching, and level 2 coaching Courses and, because we have such a large modern and facility, the building itself is ideal for hosting all the different courses.
"We are also lucky enough to have three rings in the gym with a big floor space, so the gym is quite often used for England training squads and we have hosted many teams over the years including European and World Championship preparation camps."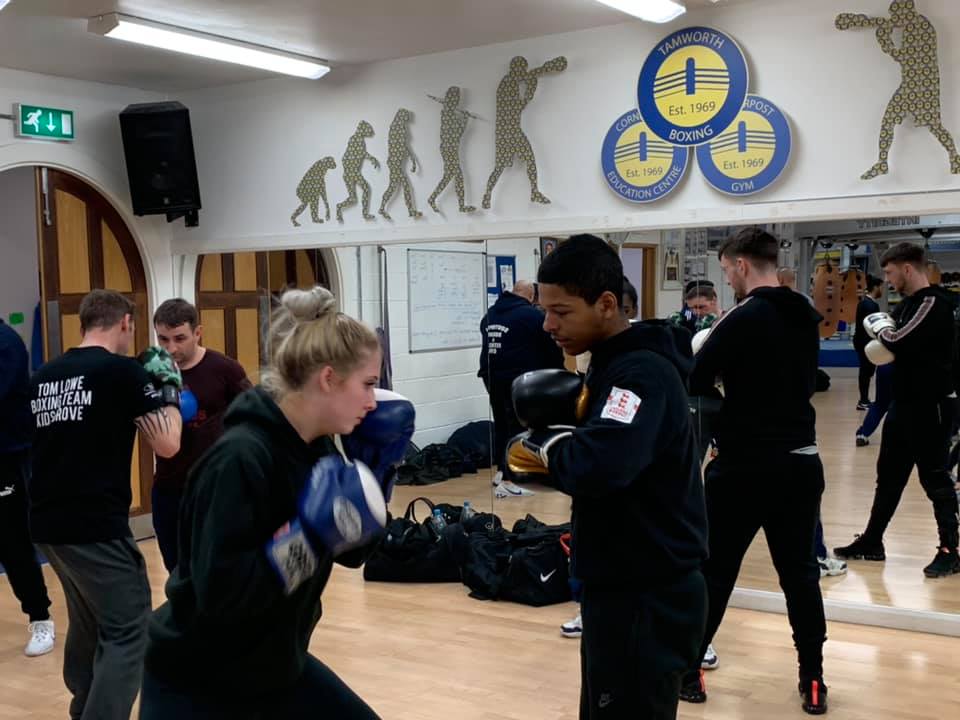 "It's been a hectic month but very enjoyable and satisfying for us as an organisation to see so many people using the facility and enjoying activities, while aiding their own personal development in terms of experience and qualifications.
"The staff and volunteers here at Tamworth deserve special praise and the have been immense throughout this month and indeed every month of the year. We very rarely have a day when there isn't something happening at the club."
Check out England Boxing's coaching courses here.