Boxing gears up for Commonwealth Games as part of One Year To Go event
July 29, 2021 | by Matt Halfpenny
Commonwealth Games hopeful and GB squad member Delicious Orie took Sports Minsters Nigel Huddleston on the pads on a day of boxing fun that helped celebrate one year to go until the start of Birmingham 2022.
Fellow GB athletes Tori-Ellis Willetts and Kerry Davis and England internationals Ellis Panter and Joshua Rose were also in attendance in the city's Centenary Square, to throw a spotlight on the sport and promote that the West Midlands ballot is open until 30th July (with the general ballot to follow in September).
They took part in a Beat the Boxer Challenge, which also featured members of the public who came along to the free event, where participants had to see how many times the could hit a punchbag in a minute.
Members of West Midlands Clubs including Aston ABC, Jewellery Quarter Boxing Club, Pat Benson Boxing Academy, Priory Park and West Warwicks ABC, meanwhile, were on hand to assist with a range of boxing relating activities, from sparring and demonstrations to hand wrapping.
Boxing was one of a host of sports that will be featured in next summer's spectacular to feature at the event, with table tennis, para table tennis, squash, judo, wrestling, basketball, wheelchair basketball, cricket, lawn bowls, gymnastics and volleyball among the others.
The Birmingham 2022 Commonwealth Games will be staged from Thursday 28th July to Monday 8th August 2022.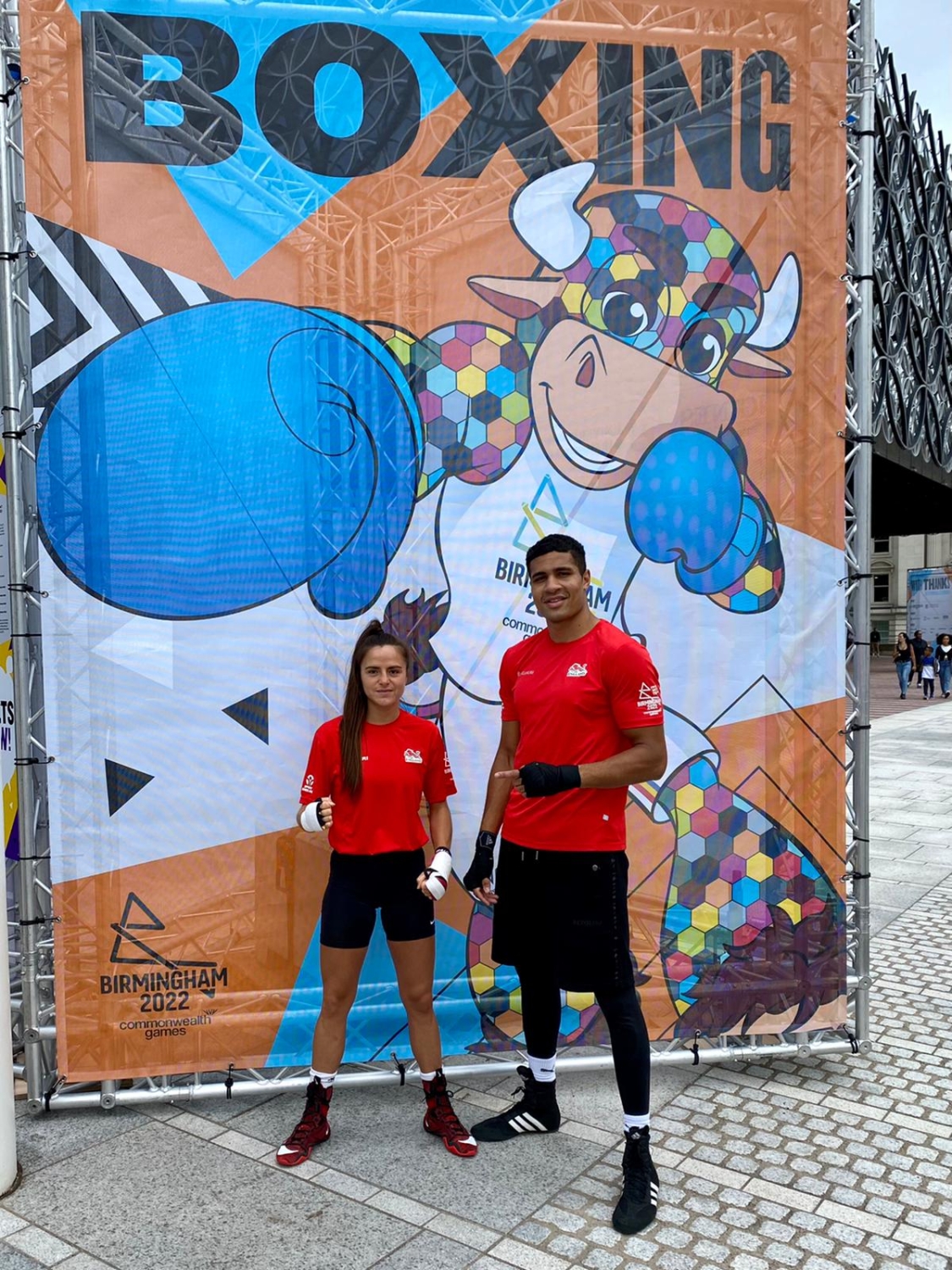 "Boxing is already deeply embedded into the local communities that they serve, but events such as these enable us to extend the profile of the sport, highlight its health and wellbeing benefits and engage with a wider audience," said Charlie Ford, England Boxing's Head of Community Development.
"A home Commonwealth Games gives us the opportunity to inspire the next generation of participants to try the sport for the first time. It also provides a timely boost as pandemic restrictions are being relaxed and people are encouraged to get back out and get active.
"We would like to extend a huge thank you to all of the clubs, boxers and coaches that assisted in delivery an enjoyable and truly inspirational event for boxing, with a special thanks to Warren Davies of Priory Park ABC.
"He helped out with pad demos all day and, as the station Commander at Digbeth Fire Station, called the crew out to save both the boxing and judo area from flooding during one of the day's down-pours.  Some of the fire crew had a go on the pads whilst they were here as well which was great to see."
England Boxing National Amateur Championships 2019 super-heavyweight champion Orie added: "I had a terrific day meeting people from all the other sports and talking with members of the public in attendance.
"There was a real positive energy at the event and I even got to hold the pads for the Sports Minister Nigel Huddleston!  This has given us a taste of the excitement to come over the next 12 months as we approach Birmingham 2022, and I will be working extremely hard to have the best chance of being there as part of Team England."
To find out more about the Birmingham 2022 Commonwealth Games, including how you can volunteer and become part of the 13,000-strong Commonwealth Collective, click here.