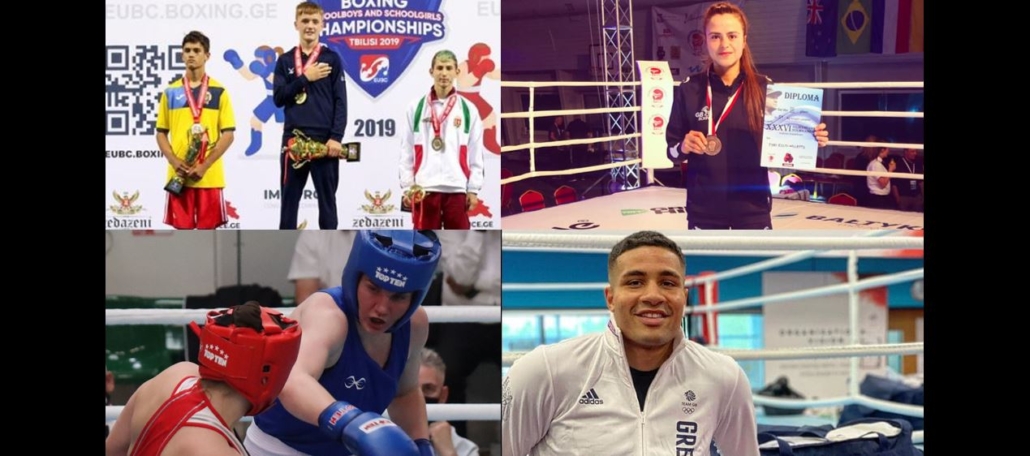 Join in with the Birmingham 2022 Commonwealth Games One Year To Go celebration event
July 25, 2021 | by Matt Halfpenny
West Midlands-based amateur boxers and clubs will be among those helping to mark one year to go until the start of the Birmingham 2022 Commonwealth Games at a special celebratory event on Wednesday (28th July) – and you can be there too!
The likes of Great Britain boxers Kerry Davis, Tori Ellis-Willetts and Delicious Orie and European Schools Championships 2019 gold medallist Ellis Panter will be in attendance at Centenary Square in Birmingham City centre (Postcode: B1 2EA) to take part in a range of activities, alongside members of the public.
They will be further supported by a number of community clubs from the area, including Aston ABC, Jewellery Quarter Boxing Club, Pat Benson Boxing Academy and West Warwicks ABC.
A Beat The Boxer Challenge will be run regularly throughout the day, while there will be sparring demonstrations and the chance for people to try their hand at hitting pads and hand wrapping.
"We're looking forward to welcoming the people of Birmingham and the West Midlands along to find out a little bit more about boxing and how much fun it can be," said England Boxing's Club Support Officer for the Midlands, Mick Maguire, who is helping to organise the boxing section of the One Year To Go event.
"We'll be showing people who come along the basic techniques and skills that are used in bouts and then inviting people to have a go themselves. If they enjoy it, then we can also point them in the direction of a local club where they can take part in the future."
The One Year To Go event takes place between 10am and 6pm and is free to attend, with no ticket needed in advance – you can simply turn up on the day.
It is an opportunity to look forward to what is coming in 12 months' time and highlight the diversity of the city and the region, with a host of cultural performances and food stalls reflecting the flavours of the Commonwealth.
There will be the chance to find out more about getting tickets to watch live next summer, with the West Midlands ballot – which can only be accessed by residents of the region – open until 30th July.
A host of other sports will also be on site to showcase what Birmingham 2022 has to offer, including table tennis, para table tennis, squash, judo, wrestling, basketball, wheelchair basketball, cricket, lawn bowls, gymnastics and volleyball.
To find out more about the Birmingham 2022 Commonwealth Games, including how you can volunteer and become part of the 13,000-strong Commonwealth Collective, click here.