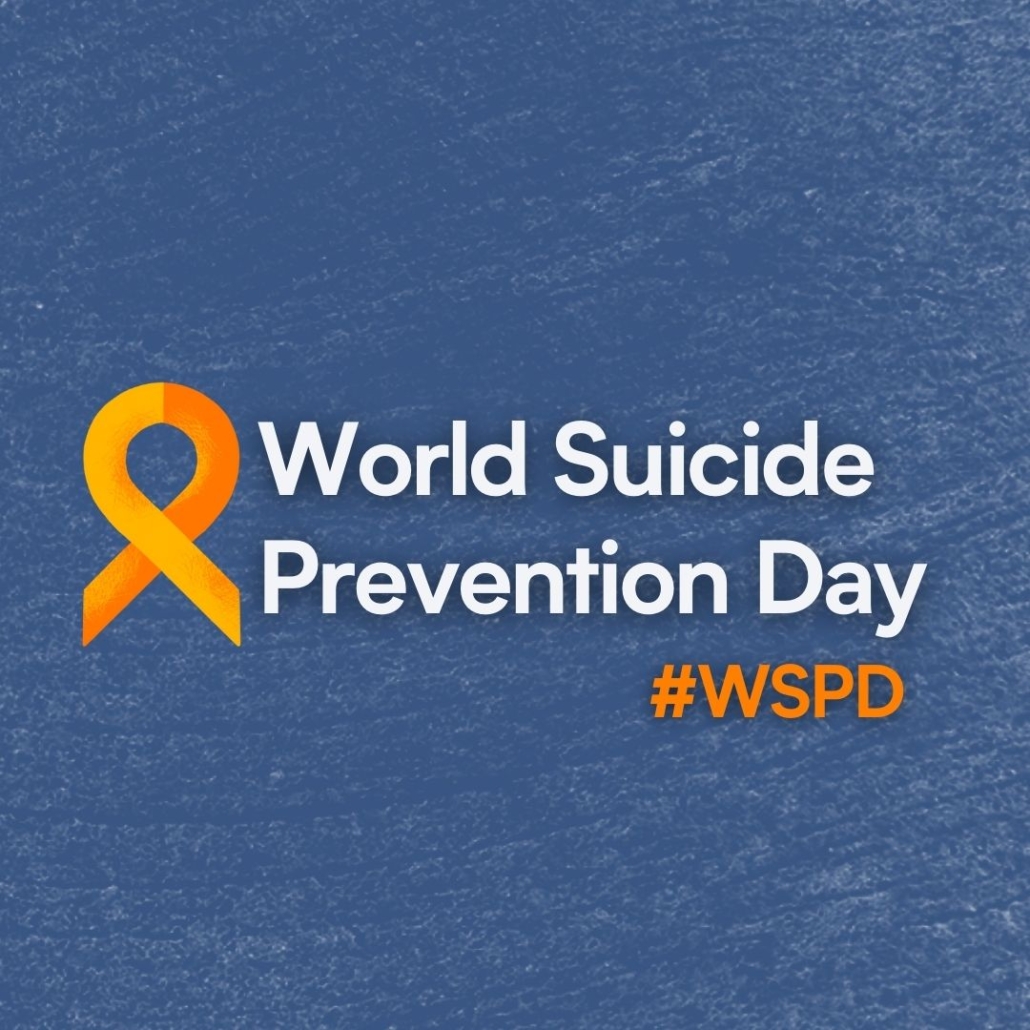 World Suicide Prevention Day – Saturday 10th September 2022
August 31, 2022 | by Lynette Mayo
Saturday 10 September is World Suicide Prevention Day. World Suicide Prevention Day is an opportunity to raise awareness of suicide and promote action through proven means that will reduce the number of suicides and suicide attempts globally.
Below are Global Suicide Statistics from the International Association for Prevention of Suicide
An estimated 703 000 people die by suicide worldwide each year.
Over one in every 100 deaths (1.3%) in 2019 were the result of suicide.
The global suicide rate is over twice as high among men than women.
Over half (58%) of all deaths by suicide occur before the age of 50 years old.
A previous suicide attempt is the strongest risk factor for death by suicide.
Globally, suicide is the fourth leading cause of death in 15-29-year-olds.
While the global rate of suicide is showing signs of a decline, this is not the case in all countries and may be indicative of greater surveillance or access to data.
Suicide rates are high within vulnerable groups who are subjected to discrimination including refugees, migrants, prisoners, indigenous people, and individuals from the LGBTI community.
An individual suffering with depression is twenty times more likely to die by suicide than someone without the disorder.
You can find out more information here on the creating hope through action campaign
By encouraging understanding, reaching in and sharing experiences, we want to give people the confidence to take action.
To prevent suicide requires us to become a beacon of light to those in pain.
You can be the light
How can you get involved
 Light a Candle
Light a Candle is an act of acknowledgement demonstrating support for suicide prevention, to remember a lost loved one, and for the survivors of suicide. Individuals from all over the world light a candle at 8pm on 10th September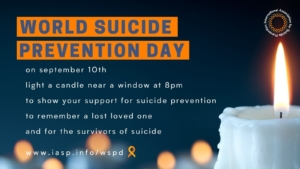 Cycle Around the Globe
From 10th September – 10th October, we are asking you to participate in a free, virtual event and cycle any distance on any road, track or gym to help us work together to prevent suicide. Learn how you can get involved here
Use the official hashtags, #WorldSuicidePreventionDay, #WSPD, #BeTheLight or #WSPD2022 to join the conversation and help spread awareness of suicide prevention