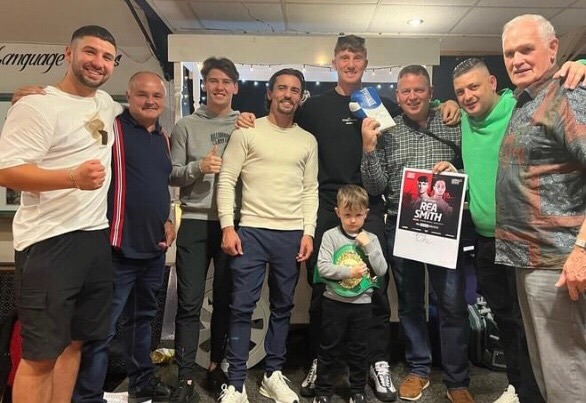 Crolla supports memorial show raising suicide prevention awareness
September 13, 2022 | by Chris Boyd
Manchester boxing legend Anthony Crolla and up-and-coming professional Bradley Rea were in attendance to present medals at The Macauley Moran Memorial Boxing Show at the weekend.
The event has been held every two years since Macauley (pictured below) passed in 2014 – a talented young boxer who took his own life aged 16.
The show was held across 10th and 11th September, and coincided with World Suicide Prevention Day.
It consisted of 16 even and well-contested bouts which ensured the weekend was highly-entertaining and an all-round success.
The stand-out Junior bout was contested between boxers Byron McDonagh (JP's) and Lloyd Milwyn (Llay Royal British Legion), with the latter edging the bout.
Female boxers Lily Frith (Macclesfield Boys) and Alyshia Duncan (Workington) produced a great bout and both displaying excellent boxing before Frith eventually took the win.
As the saying goes, the best was saved to last as Tom O'Donnell (LA Boxing Academy) and Elliot Murray (Workington) received the belts for best contest in what was the final bout of the evening.
Murray was awarded the victory by the judges after an all-action bout saw both boxers give their all.
Alongside Crolla and former DiSE student Rea, the organisers of the show would like to give a big thank you to supervisor, Mr Yaqoob Hussain MBE and all North West region officials, who donated their expenses to charity.
Finally, a thank you to Doctor Pip Hassan, assisted by Simon and Ann, who waived all the medical fees for the show.
This year's show has raised funds for the charity Papyrus (Prevention of Young Suicide). Anyone wishing to donate can do so by clicking here.